Micky Neilson issued his first 2021 Newsletter to announce his collaboration with artist Samwise Didier to publish his first Blizzard-themed book since departing the studios. The new book is titled Forging Worlds: Stories Behind the Art of Blizzard Entertainment.
Forging Worlds is a thirty-year celebration of Blizzard art. Micky Neilson had the amazing opportunity to chat with many Blizzard artists, both internal and external for this book. Pre-order now.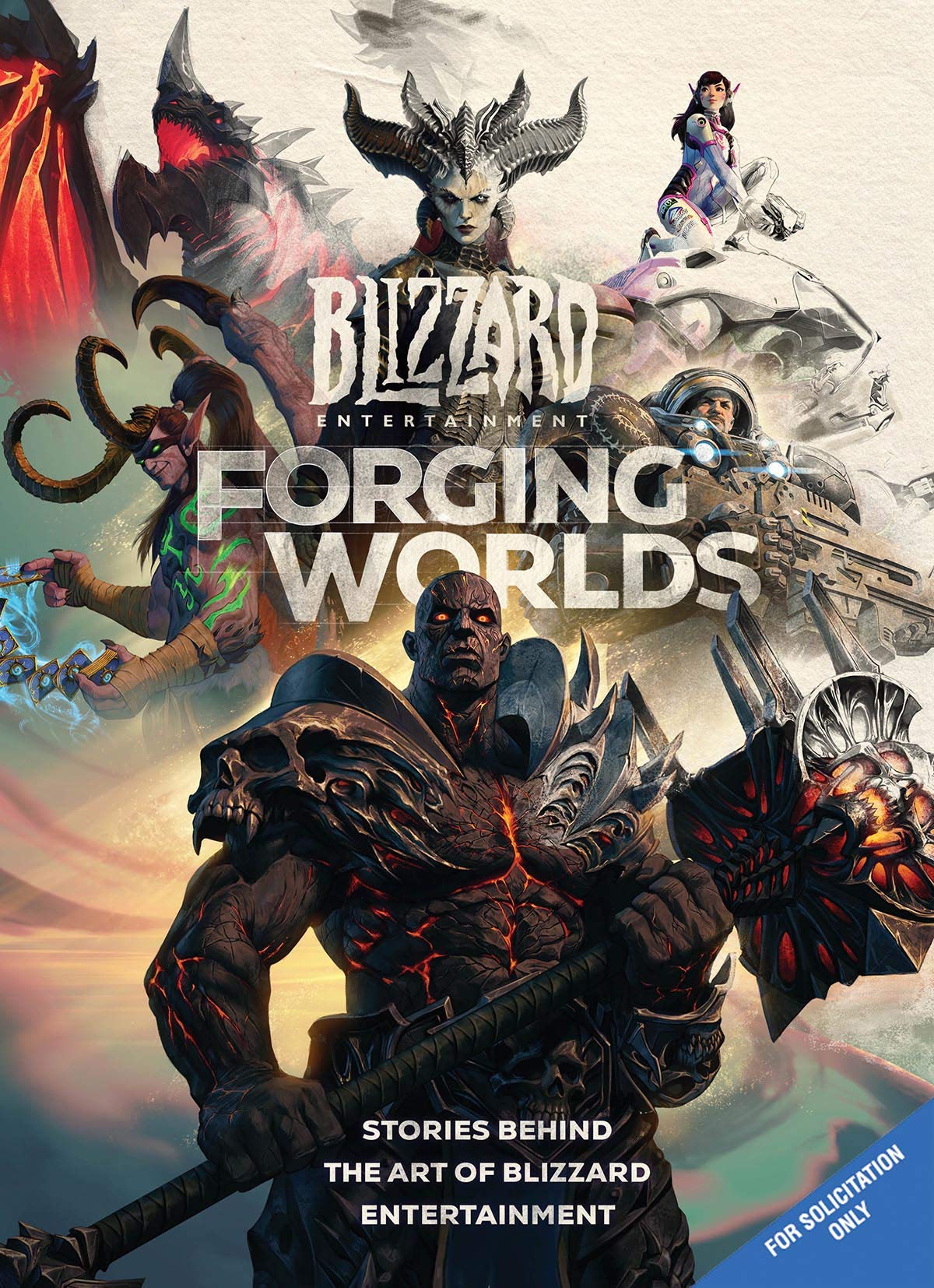 ---
Forging Worlds: Stories Behind the Art of Blizzard Entertainment
To celebrate Blizzard's 30th anniversary, a gorgeous retrospective on artistry at Blizzard and the impact the studio has left emblazoned on gaming history.
For thirty years, Blizzard has been pushing boundaries and breaking expectations of what it means to draw for video games. Get a glimpse behind the curtain at how art has evolved at Blizzard and meet some of the artists who've shaped Blizzard's style and range to what it is today. Discover how art cross-pollinated amongst game teams and how grassroots movements from fans inspired some of Blizzard's most iconic artwork. With insights from more than fifty artists, animators, designers, and storytellers, this sweeping compendium is fans' ultimate keys to the kingdom of three decades in Blizzard artistry.
Dig into the technical side of Blizzard polish―how light bounces around optimistic Overwatch scenes but seeps through the cracks in Diablo.
Explore the development history behind your favorite games, including how Blizzard's fallen games helped produce some of the studio's most iconic heroes.
Pore over never before seen images of the worldbuilding process, how levels and landscapes were born from post-it doodles and whiteboard sketches.
Publisher: Blizzard Entertainment
Release Date: November 2, 2021
Hardcover: 320 pages
ISBN-10: 1950366561
ISBN-13: 978-1950366569
Item Weight: 1.74 pounds
Dimensions: 9.25 x 2 x 11.25 inches