I Need a Champion
Wrathion: You are a superb representative of your people, (race). But I need someone special. I have big plans. And to enact them I will need a champion to carry my flame to the four corners of the world.
Are you the one?
Prove it to me on the Isle of Thunder! Lay waste to any mogu, Zandalari, or saurok that you find. Impress me!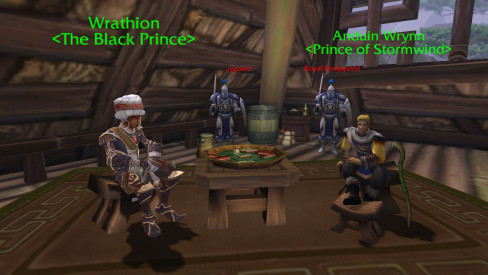 Objectives
Earn Exalted Reputation with the Black Prince by defeating mogu, Zandalari, and saurok enemies on the Isle of Thunder.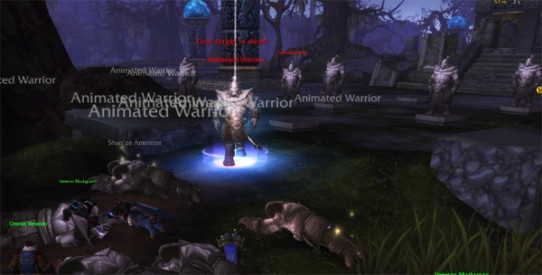 Completion
Wrathion: My Shado-Pan associates have spoken highly of your deeds. You have earned quite the name for yourself here in Pandaria!
It is settled. When the materials are ready, you will be my champion. You will be my instrument, my standard-bearer, my voice of change across this world.
We will do marvelous things together.
Tips
At the center of the Isle of Thunder is the Temple Grounds. On each corner, you will find a group of Shado-Pan fighting Animated Warriors (mogu). About 2-3 of these spawn every few seconds. Grab the summoners too. Tag the mobs, and let the Shado-Pan guards help you to kill them. Each mob grants 55 Reputation (with the Fast Track Guild perk Rank 2 ). A player reported he obtained 12,000 Reputation after 70 minutes. (equals 280 mogu killed)