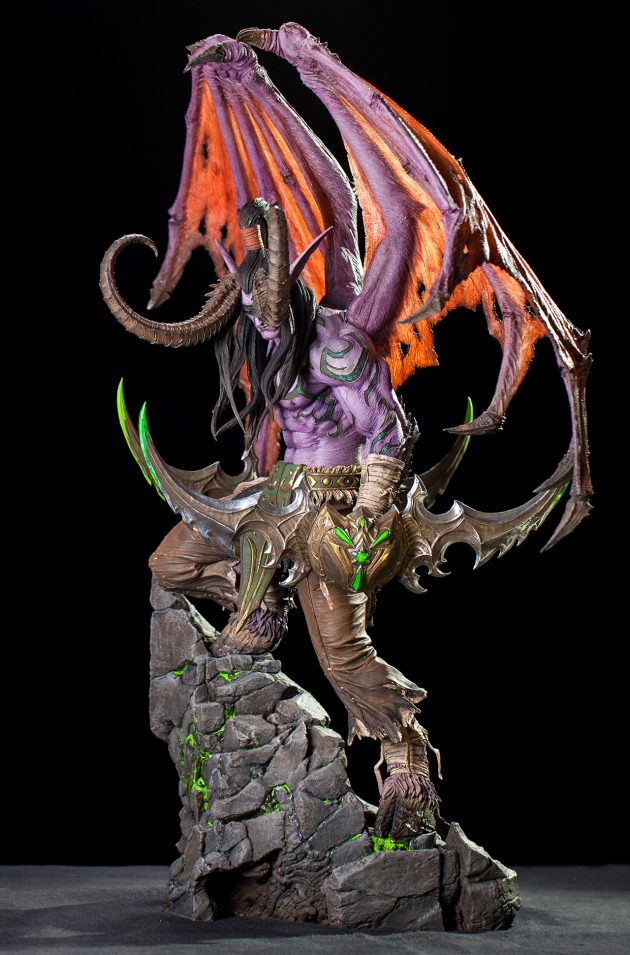 Blizzard Entertainment announced they will have the Illidan Stormrage Polyresin Statue available for pre-orders on November 3rd at the Gear.Blizzard.com website.
The video below shows the step-by-step history of how the Illidan Stormrage statue was designed, modeled in a computer, then some parts were 3D printed, moving on to hand-crafting with a razor, a welding gadget, and other tools; and then hand-painted until a masterpiece is born.
Get your wallet ready, and your keyboard-thumb ready to press the order button, because this baby is going to get out of stock before you can even finish to say out of stock. Just see how quick BlizzCon tickets get sold out in under 5 minutes as an example of how ruthless some collectible fans are when it comes to snatching home a beauty like this statue.
Illidan Stormrage Polyresin Statue
Standing 24 inches tall and made of polyresin, this colorful sculpture of Illidan will make the perfect addition to your collection. The piece is sculpted by Blizzard Senior Sculptor Brian Fay and features original paint by Senior Illustrator Laurel D. Austin.
Supplies of this highly detailed sculpture are limited — so head over to the Blizzard Gear Store beginning November 3 to get yours before it's too late!