The Legends of the Tidesages Achievement sends you in search of large Tidesages scrolls hanging from shrines or monuments located throughout Stormsong Valley. Some are well hidden in the mountains.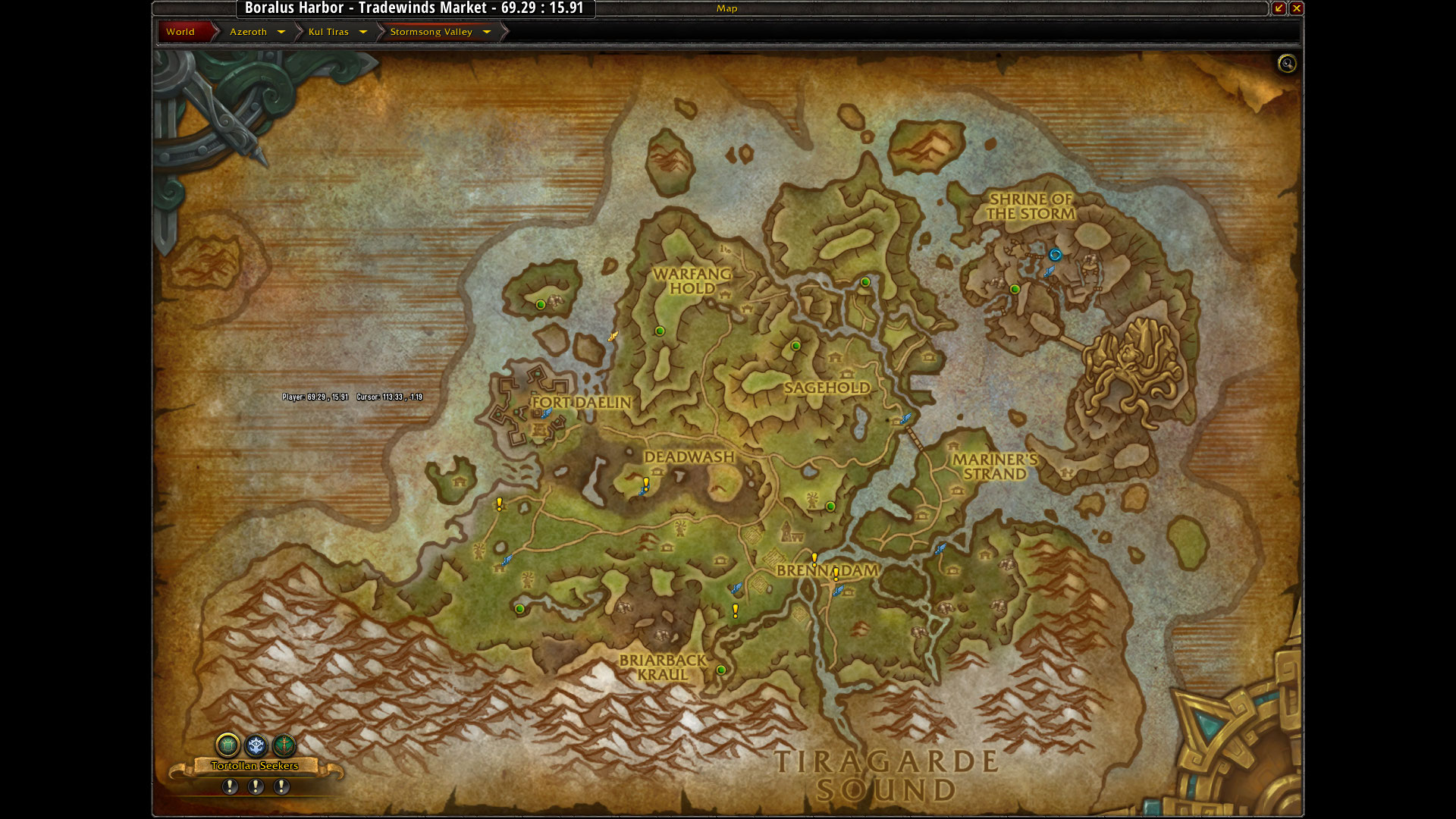 What you are looking for is one of these large scrolls.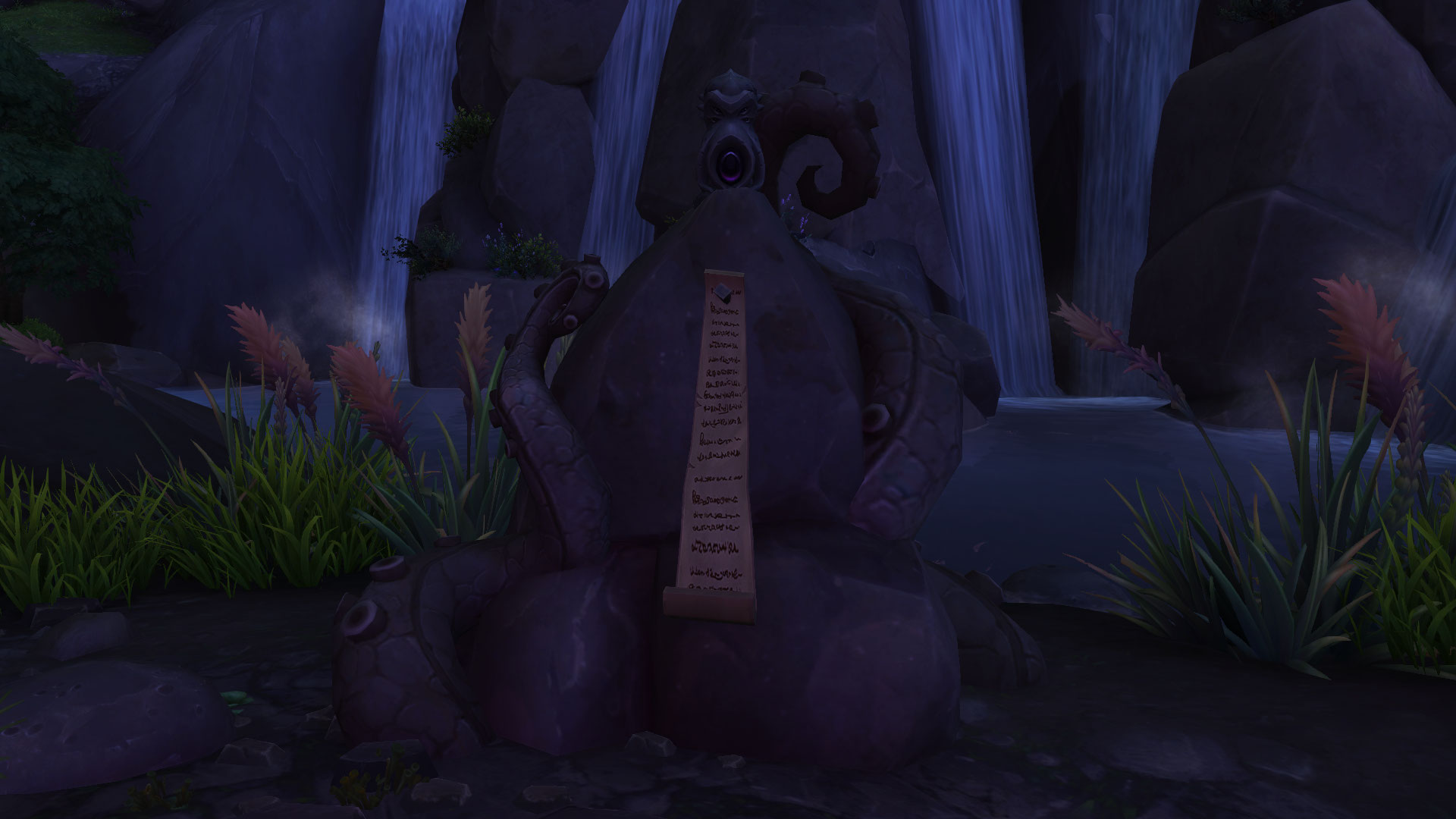 With TomTom addon installed, type these coordinates individually (one by one) while you are in Stormsong Valley. That will create a green dot marker on the Stormsong Valley map.
/way 49.52 80.91
/way 31.93 72.92
/way 59.01 59.55
/way 44.20 36.62
/way 56.05 38.49
/way 62.06 30.24
/way 75.06 31.09
/way 33.81 33.21