Over the past few days since Nazjatar became available for testing in the 8.2 PTR, I have been exploring the zone to chart a Rare Elite Map.
In the many cycles of exploration around the zone, I noticed that Sandclaw Stoneshell has at least 6 different spawn locations. This caught my curiosity, and I kept killing him wherever I found him.
Today, he dropped a Battle Pet named Sandclaw Netseeker.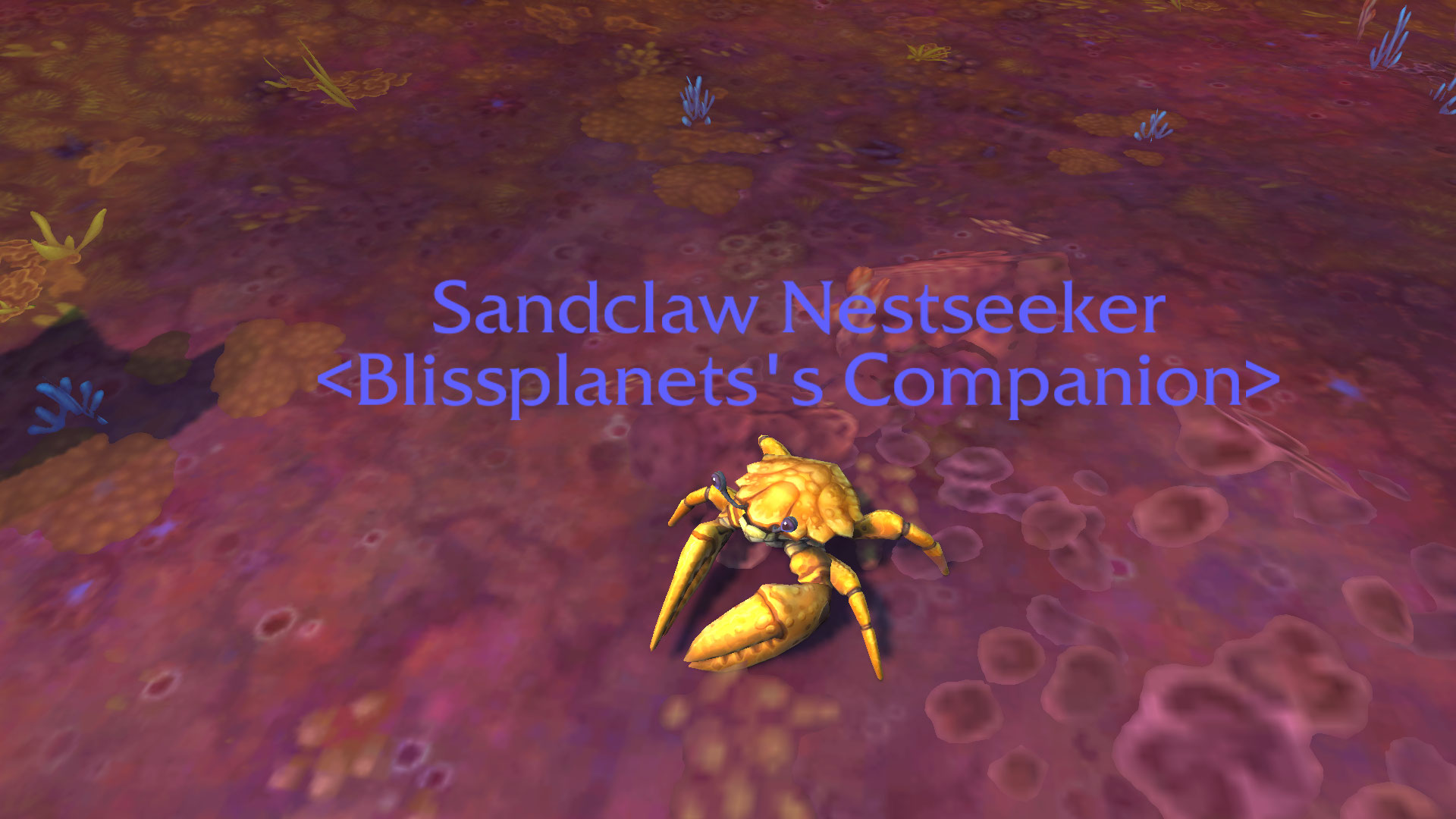 1.
Pinch:
100% hit chance. Pinch the target with your massive claw, dealing 22 Aquatic damage. Damage increases by 7 each time it is used. Max 37 Aquatic damage. Good vs Elemental. Poor vs Magic.
2.
Tranquility:
Fills the area with peace, causing your active pet to restore 15 health every round. Lasts 2 rounds. Persists through pet swaps.
4.
Whirlpool:
100% Hit chance. Causes a whirlpool to form under the enemy pet. In two rounds, the opponent's pet will take 45 Aquatic damage and be rooted for 2 rounds. Good vs Elemental. Poor vs Magic.
10.
Water Jet:
100% Hit Chance. Blasts the enemy with a spray of water, dealing 30 Aquatic damage.
15.
Tidal Wave:
100% Hit chance. Deals 10 Aquatic damage to the enemy's pets. Destroys objects created by both teams. Good vs Elemental. Poor vs Magic.
20.
Buried Treasure:
3 Round Cooldown. Digs up a bone, healing up to 25% of your health.