Q&A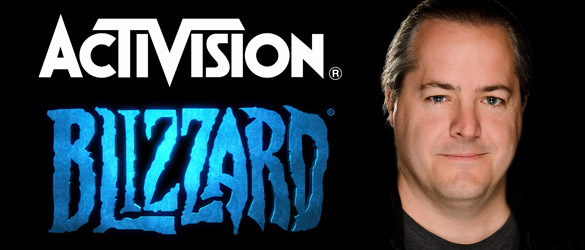 I was hoping you can provide a little more color on the subscriber trends for a while during the period and specifically how you see the opportunity to sustain this larger base post Classic as you move towards the Shadowlands expansion?
J. Allen Brack: Before I answer, I want to take a step back and just say, we are really thankful that our games are able to play a part in helping to bring people together during what is really an unprecedented challenging time for us all.
In World of Warcraft, we are very fortunate to be able to engineer it as a very social experience; and that is true today as the day we launched. Over time we listened to feedback from community; and the game has evolved to what we now call the modern game, which has really expanded the breadth and the depth of gameplay, as well as making it easier to kind of find friends to group up, make progress, or play alone, all within the social environment.
At the same time, we have seen a lot of good work, and good returning experience for players returning to the Classic WoW experience. So today, we think about World of Warcraft as a single community under one subscription, where players can enjoy both WoW Classic and Modern WoW. And we release a steady stream of content to both.
In a variety of different experiences, it's always been a strength of the game; and it has been good to see players that resonate with players as they see a lot of what they're looking for in the Warcraft.
We have seen particularly strong engagement with Classic in the East; and the momentum has continued in those regions, even as they have started to come back to work; and we saw western subscribers grow in March, driven by players returning to Modern WoW primarily.
This has contributed to strong pre-sales for Shadowlands. So the momentum we saw in March across both modes continues with the active community growing faster than it ever has; and that's outside of an expansion launch period.
On the development side, our teams have done a really good job in shifting to work from home. We were able to welcome select players into the closed alpha for Shadowlands last month; and thanks to the hard work of the team, Shadowlands is on track to launch in Q4 of this year.
Lastly, before I hand off the call to the next questioner, we want to thank all the Blizzard employees during this difficult time. It has been really amazing to kind of see everyone come together in a positive way.
I was hoping to get a bit more color on the Hearthstone franchise, maybe if some of the recent updates you have rolled out have been well received, and if you are seeing any notable change within the competitive landscape.
J. Allen Brack: I want to take those in reverse order. So when we think about competition, Blizzard is full of gamers; and we are always excited when new games are released. We think new titles are good for players. They bring fresh ideas, and that is really something that everyone benefits from.
The industry is big enough for lots of different teams to be successful; and we found that if we focused on gameplay first, and then we continue to listen to our community feedback, we experience great results.
So, I am really proud of the Hearthstone team, and what they have accomplished. Especially, recently. Under the leadership with an expanded development team, they have delivered larger content update to players, and have really maintained a high-quality bar that we set for ourselves.
We rolled out the first major new game mode, which was Battlegrounds in November — that we talked about; and we have seen it bring players back; and continue to drive renewed engagement in the game.
Then, last month, we launched the latest expansion, which was Ashes of Outland; and that is the first game that we have launched while we were in a working-controlled environment.
That expansion introduced the games' first new class. So the first new class, they have never been added to the game since launch: the Demon Hunter; and brought about really some of the biggest fundamental changes that the game has seen today.
The sentiment around the new features and the new content is very positive; and as a result of the steady updates in the game, we saw increased engagement in Q1 versus Q4.
You have further updates in April. The Hearthstone team is looking to build on that momentum with a really good pipeline of content until later to come this year.
Then, one of the things we learned is that Battlegrounds has proven that new modes can drive meaningful engagement; and so, the team is thinking about that as part of their future planning going forward.
---