Like every Thursday now, the new episode of Azeroth Choppers has been released !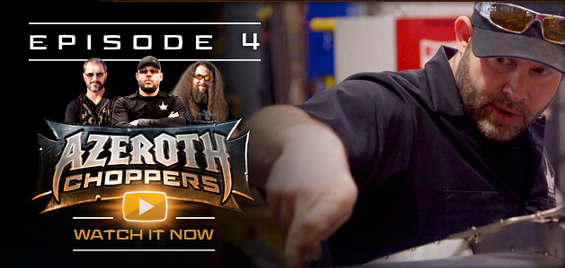 Time is against Paul JR's crew and what better way to make it efficient ? By playing World of Warcraft of course ! With the help of the mighty Terran Gregory's gnome healer, both team are heading to Stormstout Brewery and a little of Arena, can they complete the choppers in 4 weeks?
This week on Azeroth Choppers, we find Paul Jr.'s crew stressed over an upcoming visit with Team Horde and Team Alliance to go over their bikes so far. Luckily, a surprise from Blizzard HQ may provide the inspiration the teams need to get things rolling again.  
Keep up to date on all of the latest episodes at www.AzerothChoppers.com, and let your faction's war cry be heard with #AzerothChoppers.