Residents of California and adjacent neighbors, the Photonic Playground announced they will present the The White Out Art Collective exhibition with Blizzard Entertainment and/or personal artwork on February 7th.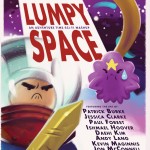 The exhibition consists of artwork from several Blizzard Entertainment artists who will be present at the meet and greet:
Patrick Burke – 2D/3D Artist
John Polidora – Character Designer/Illustrator
Jessica Clarke – 3D Environment Artist
Paul Forest – Senior Technical Artist
Ishmael Hoover – Associate 2D Artist | Dungeon Texture/Concept Artist
Daehi Kim – Associate Artist
Andy Lang – Art Manager
Kevin Maginnis – Senior Artist
Jon McConnell – Senior 3D Character Artist
Matt O'Connor – Dungeon Texture/Concept Artist
Lianna Tai – Associate Dungeon Texture Artist
Among the artwork to be shown are the Garrison buildings (Warlords of Draenor) and the Thunder King fortress (Mists of Pandaria) by Patrick Burke.

When & Where
The opening reception will take place February 7th from 7:00pm to 10:00pm.
Photonic Playground (Google Map)
200 N Bush St., Santa Ana, CA 92701
About Photonic Playground
Photonic Playground was founded by David Luong & Steven Dowling Jr.
David Luong, is a Senior Cinematic Video Game Artist Level 2 at Blizzard Entertainment, with works ranging from 3D lighting, compositing and digital matte painting.
Steven Dowling Jr, is a Sr. Administrative Assistant to the World of Warcraft Team at Blizzard Entertainment.
In April of 2014, David and Steven bought a live/work artist loft in DTSA (Downtown Santa Ana). David wanted to showcase his work as well as the work of other amazing digital artists he has met through out his career as a VFX artist. The artist loft is a unique place where you can have your home high up above, while also have a work space below for projects and creative work. Together, Steven and David chose to turn it into an art gallery to be open once a month in conjunction with the monthly art walk of Santa Ana. The grand opening was on August 2nd, 2014 far surpassing expectations. View the grand opening photos here.
Photonic Playground it was dubbed, a gallery space featuring digital art work manifesting in the physical realm. View the gallery space photos here. The art gallery will be curated by David, and is to feature the finest digital artists in the industry who have shown great skill in digital matte painting, 3D modeling, animation, photography, illustration, and character art. Limited edition large and small prints will be for sale by David and guest artists in the exhibitions.
David Luong is a visual effects artist working in the video games and film industry, a co-author of d'Artiste: Matte Painting 3 book and digital matte painting instructor of CGSociety.org. He is currently a senior cinematic artist at Blizzard Entertainment and has worked on AAA game titles such as World of Warcraft, StarCraft II, Diablo III, Heroes of the Storm and Hearthstone. You can check out more of his work at his website http://davidluong.net
Steven Dowling Jr is an avid gamer with strong business sense who also works in the video game industry. He is currently a Senior Admin to the World of Warcraft team at Blizzard Entertainment and was the Executive Admin to former Chief Creative Officer, Rob Pardo at Blizzard.