Blizzard Entertainment music composers Glenn Stafford, Derek Duke, Russell Brower, Jason Hayes and Neal Acree were invited by music education teacher Anne Fennell to introduce music composition to students of the Music Comp Course at Mission Vista High School (Oceanside, CA).
From what can be seen in tweets by Anne Fennell, the students had a lot of fun, in addition to a sketch round where students draw the faces of our loved composers.
Here are some photos by Casey Lucia and Anne Fennell. (from left to right: Neal Acree, Russell Brower, Casey Lucia (student), and Jason Hayes).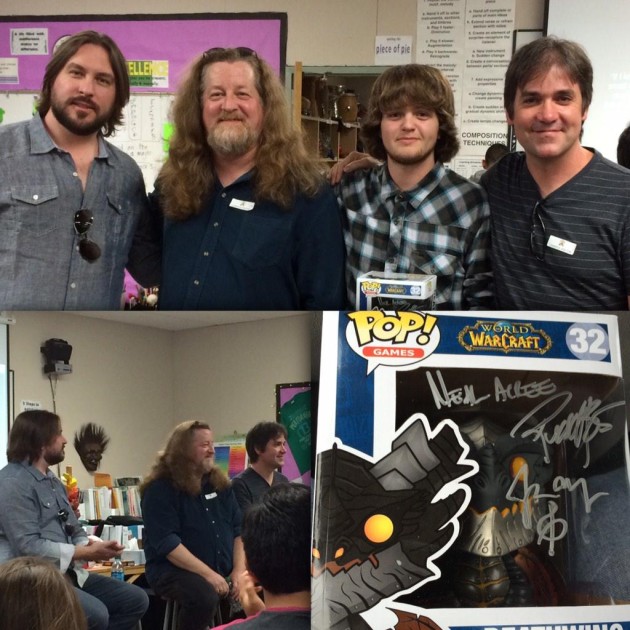 Blizzard Music Composers Visited Mission Vista High School