A personal dream (and I guess even in your heart too) is finally going to be achieved this November. Thanks to MedievalDragon, I will attend BlizzCon for the first time, but that's not all. Contributors like Danny, Ian (the Red Shirt Guy) and Montoya will be there too to cover the event. What can we expect from this BlizzCon? A lot of things really.
As usual it is likely that the new expansion of World of Warcraft will be announced and even playable on site. With the patch 6.2 coming up maybe in a few months, what will the new mysteries of 7.0 be? We'll learn about them Soon™.
Regarding Diablo III, the Reaper of Souls expansion was announced during Gamescom 2013. I personally do not think the 3rd expansion of Diablo III will be unveiled at BlizzCon; but rather during the Gamescom in Cologne which will take place in August.
About Starcraft II: Legacy of the Void, the game was already announced during the previous BlizzCon, and with beta already live we can maybe expect a launch date of this finale adventure.
For Hearthstone: Heroes of Warcraft, it's time again for speculations, as the 4th wing of the Blackrock Mountain will open during this week, it is still too early to say an announcement might be made at Blizzcon. From my point of view, like Diablo III, it is possible that announcement is made at Gamescom.
With the announcement of the launch of Heroes of the Storm for June 2, Blizzard is gearing up to release an interesting and complete game for all. Furthermore, with the upcoming new heroes and a map inspired by the world of Diablo III, no doubt we will hear of that soon.
Let's finish in style with Overwatch. During Pax East, new characters McCree and Zarya and the Gibraltar map were presented. With a beta announced for Fall 2015, it is quite possible that Blizzard will take this opporunity to talk in depth about their last baby. New heroes, new map, release date or its business model.
And let's conclude with something that all the Warcraft fans are waiting, the movie. During the last months, Duncan Jones teased the community on twitter. Rumors of a teaser that will be showed during the Jurassic World movie are sparkling over the web; and no doubt that again, BlizzCon will be the time.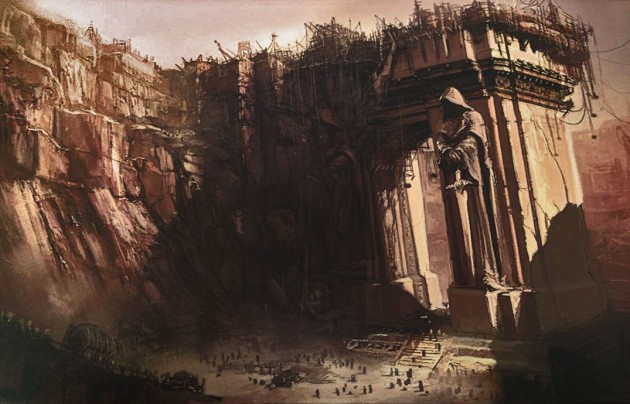 But wait, there is more!
Finally, BlizzCon is really a huge adventure for anyone attending. And in order for you to have the perfect details of the event, we are asking you for help. With Patreon you can support (even-a-little) the team behind Blizzplanet — to travel to Blizzard panels and events around the world (and since I'm going to travel the Atlantic on my own, it will be hard to cost on my own. I don't hide it to you). With that, the more exclusives we will be able to show to you.