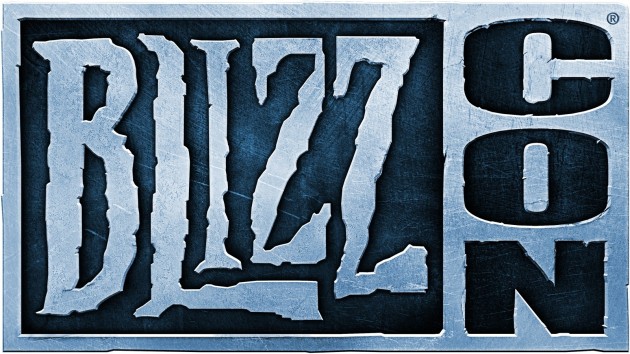 Celebrate 25 years of games and friendship at Blizzard Entertainment's 10th BlizzCon, taking place November 4-5 at the Anaheim Convention Center. Tickets on sale April 20 and April 23.
IRVINE, Calif. — Gather your party, plot a course for Southern California , and get ready for an epic adventure—Blizzard Entertainment today announced that its 10th BlizzCon® convention will be returning to the Anaheim Convention Center on Friday, November 4 and Saturday, November 5 ! Tickets to Blizzard's two-day gaming convention and community celebration go on sale in two batches on April 20 and April 23.
"With more live games and upcoming content than ever before, 2016 is shaping up to be an exciting year for Blizzard gamers," said Mike Morhaime , CEO and cofounder of Blizzard Entertainment . "We can't wait to celebrate our 25-year anniversary with everyone during an epic weekend of gaming, esports, and great company at our 10th BlizzCon."
BlizzCon is the epic celebration of Blizzard Entertainment's game universes and the global player communities that bring them to life. This year, attendees will have the chance to experience:
Hands-on play time with the latest versions of Blizzard Entertainment games
Global Finals for Blizzard esports, including the 2016 StarCraft® II World Championship Series, 2016 Hearthstone® World Championship, Heroes of the Storm® Fall Championship, 2016 World of Warcraft® Arena World Championship, and more
In-depth discussion panels with Blizzard game developers and artists
Community contests with great prizes
Commemorative merchandise based on Blizzard's game universes
More activities and attractions to be announced
Tickets to attend BlizzCon 2016 will be priced at $199 USD (plus applicable taxes and fees) each, and will be available for purchase from the online event ticketing service Universe via their website in two separate batches. The first batch goes on sale at 7 p.m. Pacific time on Wednesday, April 20 , and the second batch goes on sale at 10 a.m. Pacific time on Saturday, April 23.
An exclusive pre-BlizzCon dinner to benefit Children's Hospital of Orange County (CHOC) will also be held the evening of Thursday, November 3 , where attendees can raise a glass and geek out with Blizzard developers, artists, and community representatives while supporting a great cause. A limited number of tickets will go on sale Wednesday, April 27 at 7 p.m. PT , priced at $750 each, and Blizzard Entertainment will donate the proceeds to CHOC.
Gamers from the far reaches of Azeroth, the Nexus, and everywhere in between can once again enjoy BlizzCon from the comfort of their own home by purchasing a BlizzCon Virtual Ticket, offering comprehensive live coverage of the event via an online stream. Further details on the Virtual Ticket, including pricing, availability, and programming information, will be announced at a later date.
For more information on BlizzCon 2016, visit the official website (www.blizzcon.com). Additional details will be posted as the event draws near. Those interested in attending the show in person can make advance hotel reservations now and receive special BlizzCon rates by booking through the BlizzCon hotel website.
Blizzard Entertainment is currently hiring for numerous open positions. More information on available career opportunities can be found at www.blizzard.com/jobs.