A Securities and Exchange Commission (SEC) FORM DEFM14A proxy statement filed by ATVI revealed that on March 3 the Federal Trade Commission (FTC) filed a second request for information and materials concerning the Microsoft and Activision Blizzard merger.
Activision Blizzard CEO Bob Kotick has convened a virtual meeting with all stockholders to meet on April 28 to cast a vote in favor or against the Microsoft / Activision Blizzard merger. This is a very critical meeting that might decide the fate of the merger. However, if the amount of votes required are not met, a new meeting will be scheduled at a later date for a second round of votes.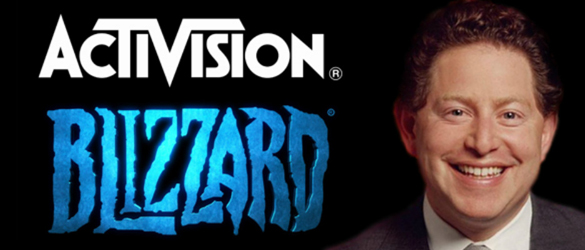 The Activision Blizzard Board of Directors recommends that you vote:
(i) "FOR" the proposal to adopt the merger agreement, thereby approving the merger and the other transactions contemplated by the merger agreement;
(ii) "FOR" the proposal to approve, by means of a non-binding, advisory vote, compensation that will or may become payable to the named executive officers of Activision Blizzard in connection with the merger; and
(iii) "FOR" the proposal to adjourn the special meeting to a later date or dates, if necessary or appropriate, to allow time to solicit additional proxies if there are insufficient votes to adopt the merger agreement at the time of the special meeting.
Opinion: If Stockholders really cared about the employees, this could be the perfect timing to mount pressure against the top executives. There is no merger without the necessary votes of stockholders. If stockholders requested changes and assurances in written in favor of employees behind the DFEH investigation, and those who seek unionization they could negotiate the merger vote.