Recently, I reported Insight Editions plans to unveil this book at the 2014 San Diego Comic Con. In the past hours, pre-orders for The Art of World of Warcraft
have become available at a low price of $34.52 for those who pre-order.
The cover implies what we saw earlier with Deathwing artwork is a placeholder: "Final Cover to be revealed."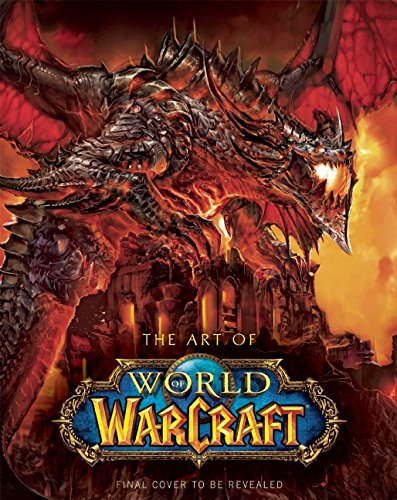 Product Description
In the ten years since its inception, World of Warcraft® has revolutionized the role-playing genre, creating the immense world of Azeroth and filling it with iconic characters and legendary weapons and environments. Featuring interviews with key developers and telling the complete story of the game's evolution, this fully illustrated book vibrantly displays the renowned artwork at the heart of the franchise. Including never-before-seen art from the latest World of Warcraft expansion, Warlords of Draenor, The Art of World of Warcraft will contain hundreds of drawings and concept art, forming the ultimate tribute to the epic gaming franchise.
Hardcover: 224 pages
Publisher: Insight Editions (October 28, 2014)
Language: English
ISBN-10: 1608874494
ISBN-13: 978-1608874491