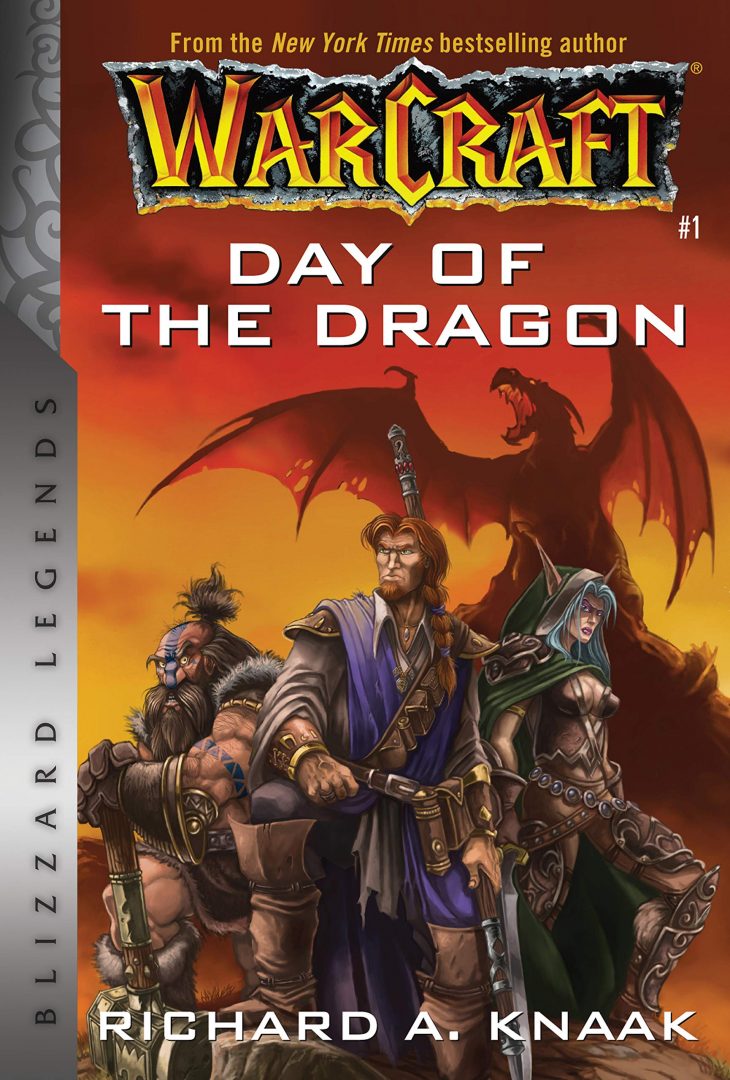 A new reprint of Warcraft: Day of the Dragon by New York Times Bestselling Author Richard A. Knaak is slated to ship on March 19, 2019 under the Blizzard Legends publishing label. Pre-orders are now open for $14.95.
Based on the 1997 video game: Warcraft II. Back then, only Deathwing and Alexstrasza existed in the canon.
Originally published in 2001, this is the novel that introduced the dragon aspects for the first time, as well as Rhonin and Krasus (consort of the Dragon Queen Alexstrasza). This is the story of the battle for Grim Batol where Rhonin and Vereesa Windrunner infiltrated the fortress to free Alexstrasza from the clutch of the Dragonmaw Clan. Other characters included: Deathwing, King Terenas, Lord Perenolde of Alterac, Lord Genn Greymane, Nekros Skullcrusher, Falstad, Malygos, Nozdormu, Ysera, Modera, Daelin Proudmoore, Thoras Trollbane, Zuluhed, and Calia Menethil.
WARCRAFT: DAY OF THE DRAGON
In the mist-shrouded haze of the past, the world of Azeroth teemed with wondrous creatures of every kind. Mysterious Elves and hardy Dwarves walked among tribes of man in relative peace and harmony — until the arrival of the demonic army known as Burning Legion shattered the world's tranquility forever. Now Orcs, Dragons, Goblins, and Trolls all vie for supremacy over the scattered, warring kingdoms — part of a grand, malevolent scheme that will determine the fate of the world of Azeroth.
Series: Warcraft: Blizzard Legends
Paperback: 384 pages
Publisher: Blizzard Entertainment (February 28, 2019)
Language: English
ISBN-10: 1945683465
ISBN-13: 978-1945683466