The latest Battle for Azeroth beta build has added the login screen showing the entrance of Ruins of Lordaeron, and the Horde/Alliance helmets and weapons. The login music has been added.
Boralus now has music.
When the Horde has contributed 100% War Resources for Battle for Stromgarde, the Alliance can see that at the queue table, and you aren't able to queue while the zone is controlled by the Horde.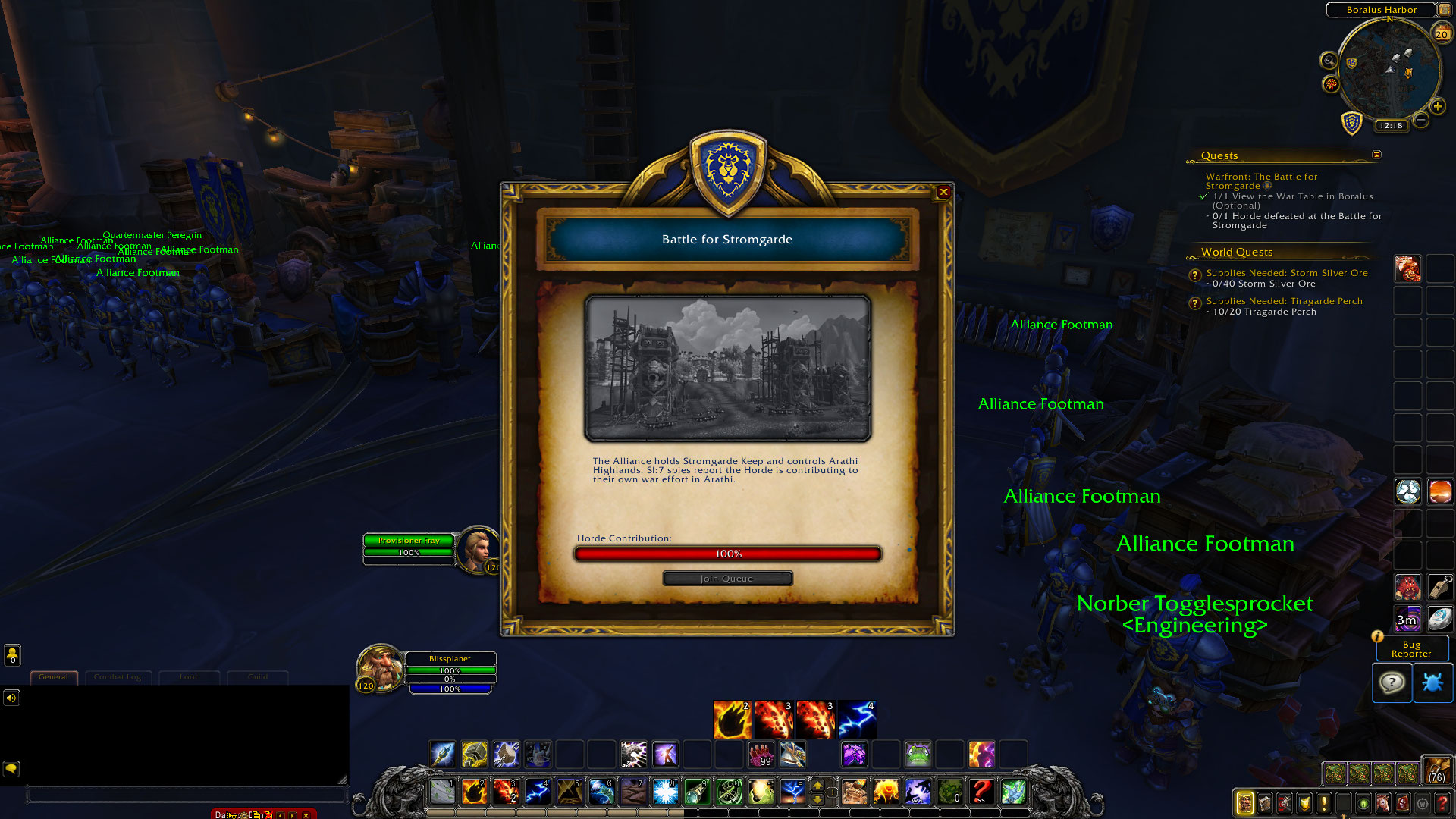 Next to the War Campaign Follower Table, Alleria Windrunner provides the quest Adapting Our Tactics to research upgrades.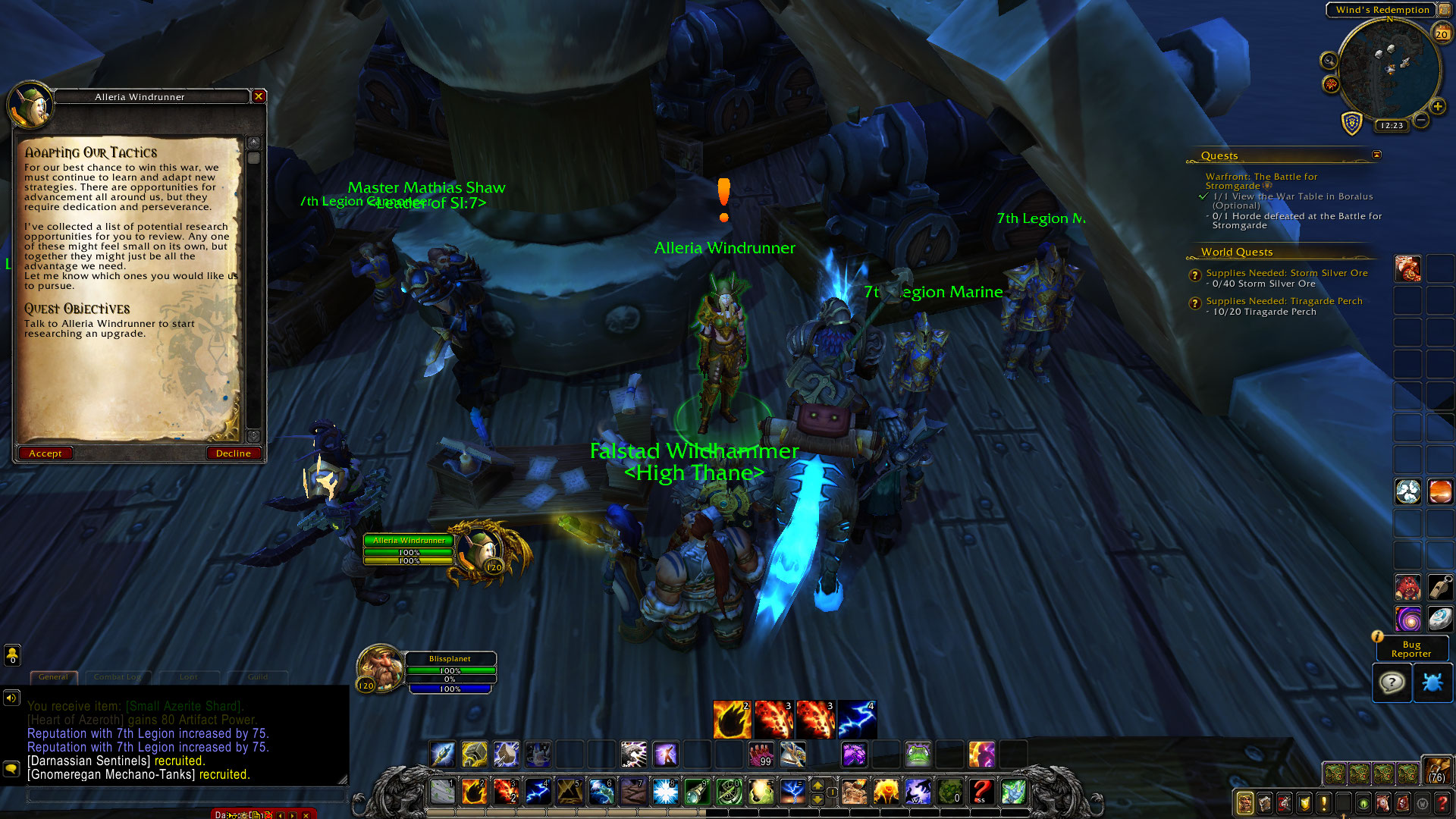 The Mythic Dungeons Grand Challenger's Bounty is found in the Harbormaster's Office in Boralus (Tiragarde), or the Vault of Kings within the Great Zeal (Zuldazar).
The What's New window for the Alliance and the Horde is available.
New Timewalking quest at the Tradewinds Market titled: A Shattered Path Through Time.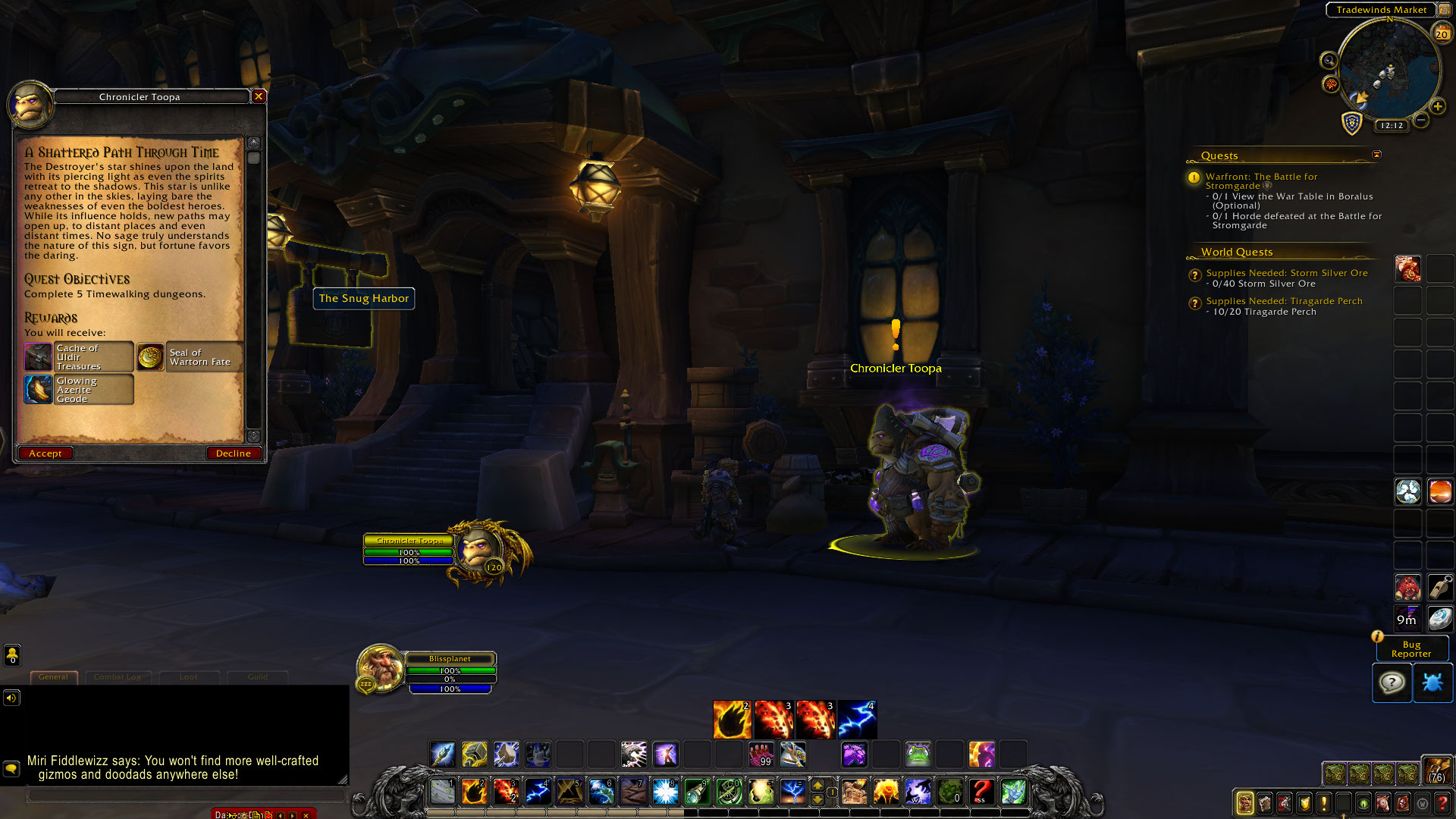 The final Drustvar storyline quest Storming The Manor now has the cutscene. It might need some polish, though. The music is loud.