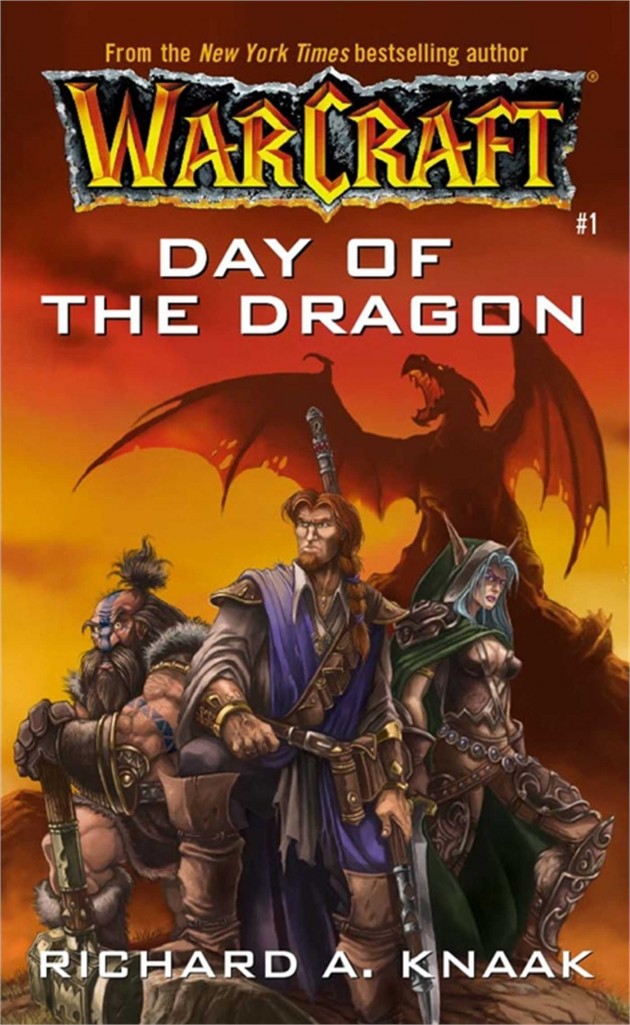 Richard A. Knaak has been an undeniable and vital cornerstone to the Warcraft mythos, influencing Warcraft stories written by other authors in various media: Manga, Comic Books, short stories, novels; and (why not?) his characters and work have also inspired statues, POP Vinyl figures, Upper Deck cards, and even Hearthstone.
Years ago, Blizzard Entertainment introduced the dragon Deathwing in Warcraft II. You got to rescue Kurdran from his lair. However, it wasn't until Blizzard Entertainment brought Richard A. Knaak into the creative mill (due to his expertise writing about legendary dragons — in Dragonlance and Dragonrealm) that Alexstrasza, Ysera, Nozdormu and Malygos came to be in the pages of Warcraft: Day of the Dragon
(2001) and beyond.
We have seen various novels featuring the dragon aspects, and the latest one was World of Warcraft: Dawn of the Aspects
— which features events that happened before these proto-drakes became the Dragon Aspects, as well as events that happened shortly after Deathwing's demise in World of Warcraft: Cataclysm.
World of Warcraft: Legion
Even with no new Warcraft novels by Richard A. Knaak, his past works continue to influence World of Warcraft in ways one might have never considered Blizzard would. You will find a lengthy storyline in the Broken Isles' Highmountain zone titled Huln's War — where you play as Huln during the War of the Ancients.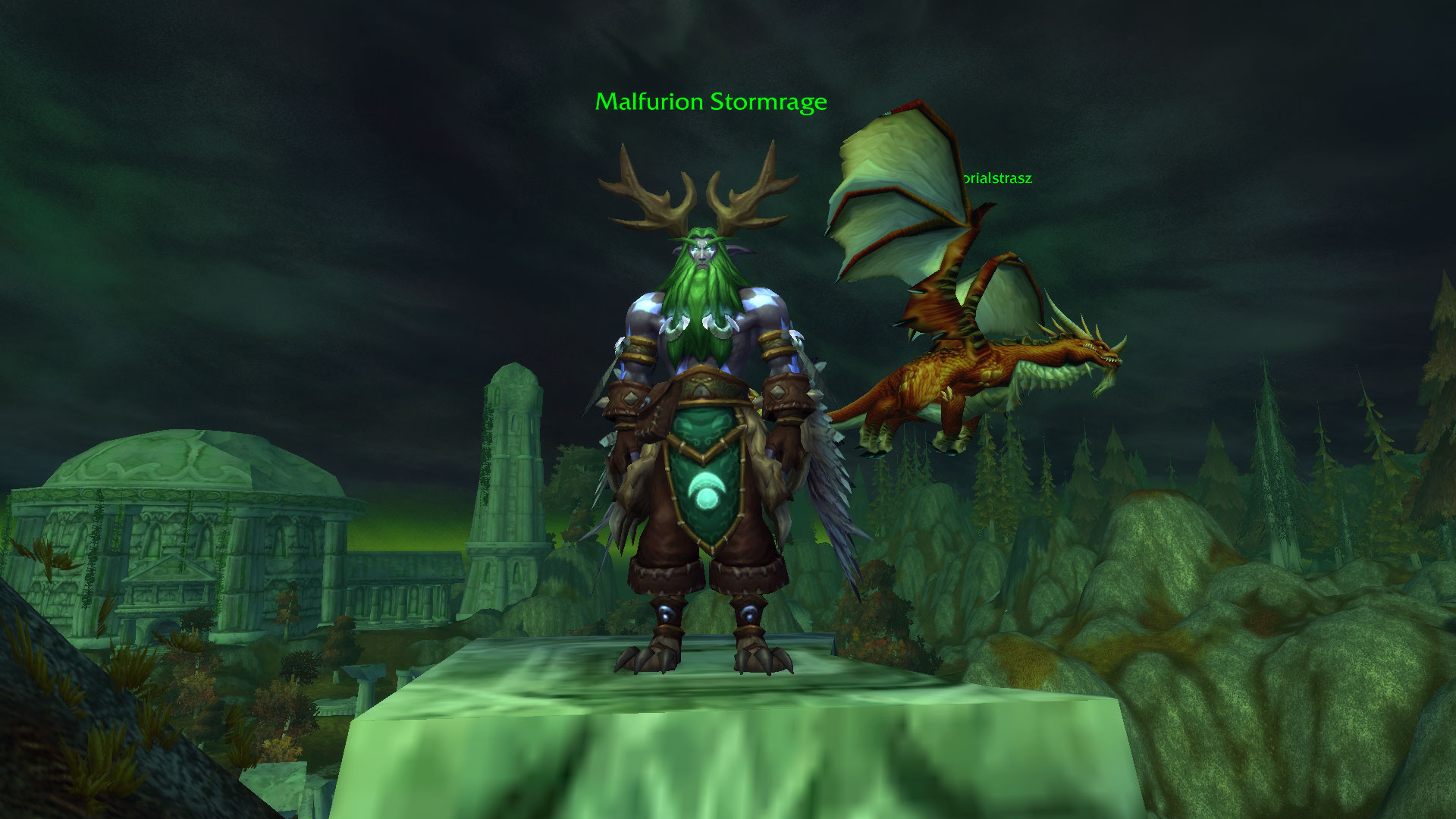 There you will interact with Uung Ak the Furbolg, Malorne, Malfurion and Jarod Shadowsong — with Krasus flying in the background. All of them were characters in Richard's novel: War of the Ancients Trilogy.
You will also learn more about Watcher Tyr (from Richard's World of Warcraft: Dawn of the Dragons) during the Shadow Priest artifact questline in World of Warcraft: Legion.
Thus, Richard A. Knaak continues to inspire the Warcraft Mythos, the fans, and the game developers. There are no foreseeable plans for new Warcraft novels written by Richard A. Knaak, though I hope it comes to happen soon — once the Legion invasion is over; but in the meantime, the world keeps spinning and Richard A. Knaak keeps brainstorming and fluttering his pen to write new stories and birth new universes outside Diablo, StarCraft and Warcraft. You may continue to enjoy his works.
Black City Saint
The latest novel written by Richard A. Knaak is arriving at a bookstore near you on March 1, 2016 under the following title: Black City Saint
from his publisher Pyr / Prometheus Books. Pre-order now as a digital book or paperback.
As loyal readers, and fans, we are responsible for following the writer's works and supporting them. It's not Blizzard-related, but he is talented. Read this new story, and let's hope eventually Blizzard brings him back for the next chapter in the Warcraft mythos after Legion.
Read Richard A. Knaak's latest Facebook post announcing this new novel.
Read what other authors are saying about Richard's Black City Saint at the publisher page. From what I can read between-lines, I can picture it as: "Sherlock Holmes meets Warcraft/Diablo — all the dark and gritty fantasy mixed in with real-life 1920 gangster Chicago elements." Recipes for a good story.
Black City Saint – Description
For more than sixteen hundred years, Nick Medea has followed and guarded the Gate that keeps the mortal realm and that of Feirie separate, seeking in vain absolution for the fatal errors he made when he slew the dragon. All that while, he has tried and failed to keep the woman he loves from dying over and over.
Yet in the fifty years since the Night the Dragon Breathed over the city of Chicago, the Gate has not only remained fixed, but open to the trespasses of the Wyld, the darkest of the Feiriefolk. Not only does that mean an evil resurrected from Nick's own past, but the reincarnation of his lost Cleolinda, a reincarnation destined once more to die.
Nick must turn inward to that which he distrusts the most: the Dragon, the beast he slew when he was still only Saint George. He must turn to the monster residing in him, now a part of him…but ever seeking escape.
The gang war brewing between Prohibition bootleggers may be the least of his concerns. If Nick cannot prevent an old evil from opening the way between realms…then not only might Chicago face a fate worse than the Great Fire, but so will the rest of the mortal realm.
390 pp – ISBN 978-1-63388-136-5
Paperback – $18.00
March 2016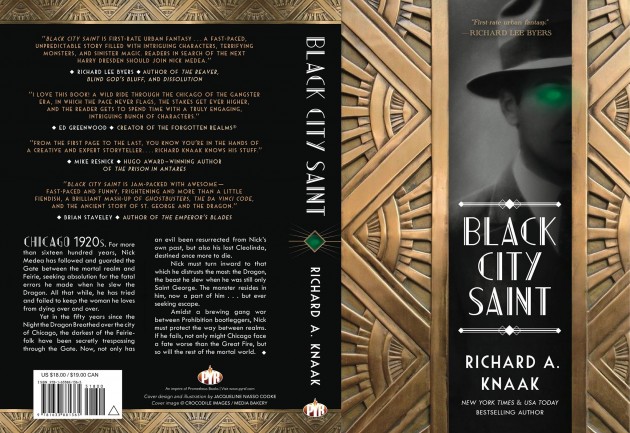 About the Author
Richard A. Knaak is the New York Times- and USA Today-bestselling author of The Legend of Huma, WoW: Wolfheart, and nearly fifty other novels and numerous short stories, including works in such series as Warcraft, Diablo, Dragonlance, Age of Conan, and his own Dragonrealm. He has scripted a number of Warcraft manga with Tokyopop, such as the top-selling Sunwell trilogy, and has also written background material for games. His works have been published worldwide in many languages. His most recent releases include Shade—- a brand-new Dragonrealm novel featuring the tragic sorcerer—- Dawn of the Aspects—- the latest in the bestselling World of Warcraft series, and the fourth collection in his Legends of the Dragonrealm series. He is presently at work on several other projects.