StarCraft II: Nova: The Keep
Cate: Alright, thank you very much, Christie. Now we move to Micky Neilson, my old boss, and New York Times bestselling author.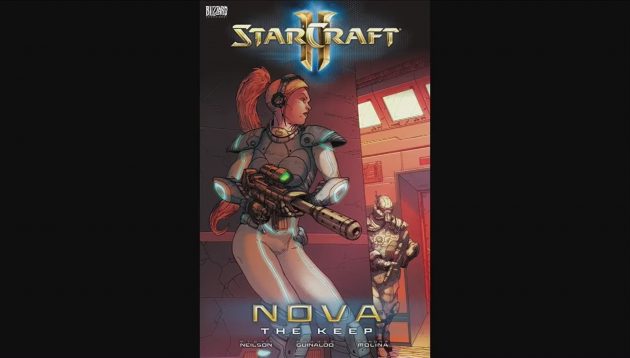 Micky: I've got my eye on you.
Cate: Taught me everything I know. You're here to talk about comic books, in particular the upcoming StarCraft II comic, Nova: The Keep, which will be released later this month. I read it, I loved it.
Micky: Did you like it?
Cate: I did.
Micky: I think you might have edited that, as well.
Cate: I did, the editing was impeccable, especially.
Cate: I noticed that.
Cate: It's a great story, and I noticed it has a very strong theme about secrets and what it means to keep them. How did you come up with that?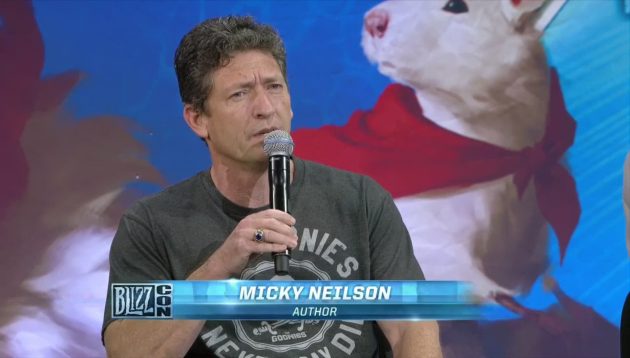 Micky: Yeah, so we were sitting around talking and we were trying to figure out what the next evolution of Nova's character was going to be after all that she's been through, and we talked about the fact that with the Dominion right now with Valerian, and it used to be that if you were a ghost you had to have your mind wiped after every mission.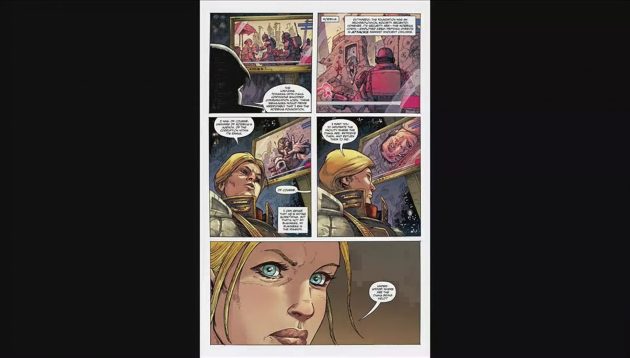 Well, now with Valerian it's a choice. And so, we really started to focus on that in trying to figure out, okay if Nova now has the choice to remember some of the things that she has done, and because she's an assassin and sometimes she does things that maybe she wouldn't be so proud of, what if she has a choice to remember those things or not, what kind of a choice is she going to make? And so our story started to revolve around secrets, and then we started thinking about Valerian as well, and Valerian became a kind of mirror for Nova because Valerian has some secrets of his own that we're going to explore in the comic.
Cate: Alright, we're going to change gears just a little bit, and talk about motion books. A lot of you may know that Blizzard has recently partnered with Madefire to release our comic books with limited sound lighting movements as motion books, and Micky I'm going to show an example from a comic you wrote… Overwatch: Torbjörn, Destroyer, and this year earlier. So actually Nova: The Keep will be released as a motion book also, but Micky you've written several traditional comics for us in the past. How does writing for motion books affect your process?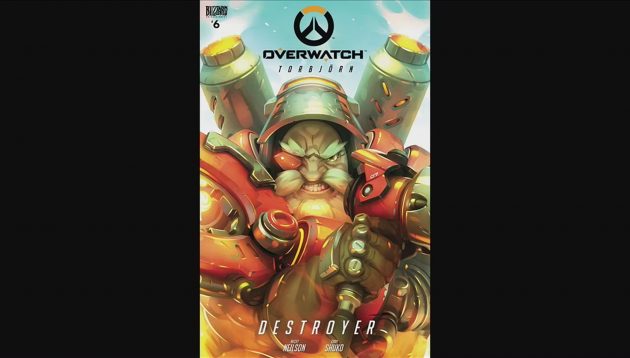 Micky: So I write visually anyway. I mean, I'm always, when I'm writing whether it's a book, or a comic, or whatever it is, I'm seeing it in my head kind of as a movie anyway. So with the motion comic, I do give it a little bit more thought, and I'll tell you with Madefire I've seen the Nova comic, and there's one in particular one page that I'll talk about where Nova is floating in zero-G, and you can take the mouse and you can move, not only Nova floating there, but the debris that's in front and around her; and so it's like this whole parallax effect that looks really really good; and the other motion that they did in the comic is fantastic. I think about things like that when I'm writing the scene where you know there are spaceships, and things like that, maybe you can see the spaceships moving and the sound is impeccable. The whole thing turned out fantastic. Madefire did a really really good job with this.
Next: World of Warcraft: Chronicle Vol. 2