Insight Editions shipped today a new Blizzard Licensed Product for those who love The Art of World of Warcraft
.
The Art of World of Warcraft Shipping Now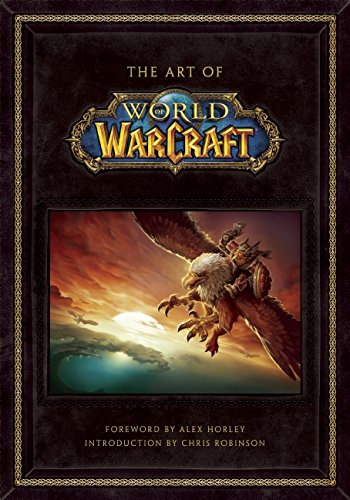 In the ten years since its inception, World of Warcraft has revolutionized the role-playing genre, creating the immense world of Azeroth and filling it with iconic characters and legendary weapons and environments. Featuring interviews with key developers and telling the complete story of the game's evolution, this fully illustrated book vibrantly displays the renowned artwork at the heart of the franchise. Including never-before-seen art from the latest World of Warcraft expansion, Warlords of Draenor, The Art of World of Warcraft contains hundreds of drawings and pieces of concept art, forming the ultimate tribute to the epic gaming franchise.
Reviews
"Simply put if you played World of Warcraft for any great length of time or are an aficionado of fantasy art The Art of World of Warcraft is for you. It is 224 pages of pure beauty celebrating one of the longer lived and certainly one of the most popular games of all time."
—Northwest Cable News Online
"It's an absolutely stunning piece of work that demonstrates and showcases the incredible imaginations and skills of its creators and developers."
—Boyce McClain Collectors' Corner
Hardcover: 224 pages
Publisher: Insight Editions (June 16, 2015)
Language: English
ISBN-10: 1608874494
ISBN-13: 978-1608874491
Product Dimensions: 0.8 x 10 x 13.5 inches
Shipping Weight: 3.5 pounds