The Activision Blizzard Q3 2014 financial report conference call revealed a few details of importance surrounding Blizzard Entertainment games.
Hearthstone coming to Android Tablets in December 2014.

Hearthstone coming to iPhones some time afterwards. No ETA.

Heroes of the Storm Technical Alpha is shifting to Closed Beta soon.

Blizzard Entertainment's World of Warcraft remains the #1 subscription-based MMORPG, with more than 7.4 million subscribers as of September 30, 2014, ahead of the upcoming World of Warcraft: Warlords of Draenor release.

During the quarter, Blizzard Entertainment's newest franchise, Hearthstone: Heroes of Warcraft, exceeded 20 million registered users life to date.

In North America and Europe combined, for the third quarter, Blizzard Entertainment's Diablo III: Reaper of Souls-Ultimate Evil Edition was the #4 best-selling console title, and year to date, Diablo III: Reaper of Souls remained the #2 PC game in dollars.
Transcript
This is a partial transcript of the conference call, gathering the comments from Robert A. Kotick (Activision Blizzard CEO, President and Director) and Mike Morhaime (Blizzard Entertainment CEO).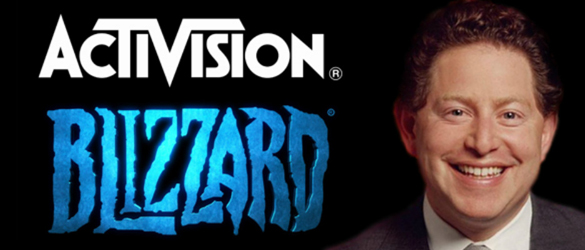 Kotick: We have never produced as much great content in one year as we have in 2014. In terms of entirely new franchises, we successfully launched two major franchises adding to our content portfolio, which includes some of the most valuable franchises in any medium.
Launching franchises that appeal to global audiences requires inspired creative talent, commitment to innovation, business and process discipline, best-in-class execution, long-term focus, and significant capital resources.
Our unyielding commitment to excellence resulted in launching Destiny as the most successful new IP in gaming history, and Hearthstone now has over 20 million registered users.
This year, we are delivering some of the best content in our company's history for some of the world's strongest, and most recognizable entertainment franchises — including Skylanders Trap Team, and Diablo III: Reaper of Souls.
We remain committed to delivering the best quality entertainment experience to our audiences. Call of Duty: Advanced Warfare is the most ambitious Call of Duty release to date, and Blizzard's World of Warcraft: Warlords of Draenor is on track to be a great success.
As entertainment continues to evolve, demand for great premium content is only increasing. We have a more than 20-year track record of creating some of the world's most iconic entertainment brands with some of the largest and most engaged player communities in the world.
Over the next few years, we will continue to expand our franchise portfolio, and to invest in our rich franchise library.
Blizzard's Hearthstone exemplifies this. Blizzard brought iconic World of Warcraft characters to a digital card game, optimized for PCs, tablets, and soon mobile devices around the world (with free-to-play access for our audiences).
In the next year, we expect to release two more new free-to-play franchises: Blizzard's Heroes of the Storm and Activision's Call of Duty Online; and both are designed for new platforms, new regions, has new genres, and new audiences.
As much as we have achieved, we are only at the beginning of what we believe is a new era for Activision Blizzard. Our opportunities have never been greater and I've never been more excited than I am now about our future.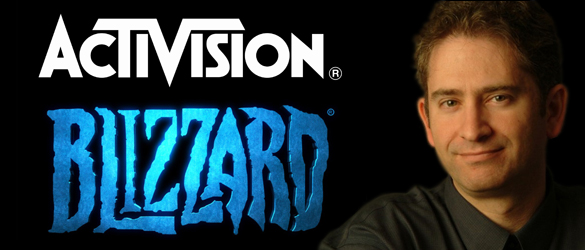 Morhaime: Blizzard Entertainment enjoyed a strong quarter, on the strength of returning World of Warcraft subscribers and the launches of Diablo III Ultimate Evil Edition for consoles and the Curse of Naxxramas adventure for Hearthstone.
World of Warcraft subscribers were up 600,000 to a worldwide total of over 7.4 millions at the end of the quarter, driven by excitement for the upcoming Warlords of Draenor launch and the release of that expansion's opening cinematic.
The East-West mix of subscribers stayed about the same, remaining within historical ratios. Returning subscriber trends remained strong. And we're also seeing increased engagement in recent weeks, thanks to the recent launch of the pre-expansion content update.
This increase in players gives us great momentum as we head into the launch of Warlords of Draenor next week. The China launch will follow as soon as possible, pending government approvals in that region.
Diablo III Ultimate Evil Edition launched in August on next- and current-gen consoles with better-than-expected sales. The reviews have been stellar and, again, remains one of the top-rated titles to date on next-gen platforms.
We also released a large update that offered new game content for players to explore and collect as well as new features to enhance replayability.
That update was well received and helps to bolster ongoing engagement with the game.
Hearthstone also had a big quarter with the release of the Curse of Naxxramas adventure. The community responded with great enthusiasm with the single-player encounters, as well as the new cards.
More than 20 million players have now played Hearthstone, while eSports tournaments around the game are also growing more popular than ever. Recent Hearthstone competitions have surpassed 150,000 concurrent viewers on online streams.
Similar to our other franchises, the key to ongoing engagement in Hearthstone is new content, and our developers are already working on a full expansion that will include over 100 new cards. We have also announced that the game will be coming to Android tablets before the end of the year — with Android phones, and iPhone versions to follow.
Heroes of the Storm, our upcoming hero-brawler, continues to evolve and improve in testing. We believe that the inclusion of Blizzard's recognizable characters, as well as design innovations that make Heroes easy to learn, will attract players to our game.
We have now entered the final phase of technical alpha testing, where we have made significant progress building out our back-end infrastructure.
This means that we are ready to greatly expand our worldwide base of testers and drive towards closed beta. So, solid progress on that front.
And finally, I want to remind everyone that BlizzCon (our massive gaming festival) takes place in just three days at the Anaheim Convention Center. I hope you will be able to join us at the show, or follow along online.
We expect this to be our biggest and best BlizzCon ever. I will be sharing tons of exciting news as well as holding huge eSports competitions across many of our games — including World of Warcraft, Hearthstone, StarCraft II and a special exhibition for Heroes of the Storm.
We are proud of the results we have posted this quarter and believe they are indicative of the success we have had in expanding our portfolio of games.
With Hearthstone, Diablo, and World of Warcraft launches this year, Blizzard now supports vibrant and active communities across a wider range of genres and platforms than ever before.
Additional exciting opportunities are in the pipeline as well — including Heroes of the Storm; and Android and iPhone for Hearthstone. It is an exciting time to be a Blizzard gamer, and we look forward to celebrating with our players this Friday at BlizzCon.
Tippl: We have never had a larger, more diversified (while more promising) global product pipeline, which includes several new games targeted at some of the fastest-growing market segments… beginning with Call of Duty Online for China in Q1 of 2015, Blizzard's Heroes of the Storm and a number of other unannounced games in development.
Digital growth trends and our plans to expand into new geographies, new platforms and new business models position us well for long-term growth, and increasing profitability; which we expect will allow us to continue to deliver superior shareholder returns (as we have for over 20 years).
Q&A
Colin A. Sebastian: Question on Hearthstone and the success you have had to date with the title and the pricing model. I wondered if you could elaborate a bit on the strategy to continue driving the user base higher — as well as monetization. For example, through content enhancements, or expanding on through other platforms. What is in store for that franchise?
Michael Morhaime: Yes. I think there are two main points. The first is with respect to platform expansion. So, we already announced that the Android tablet version of the game will be coming in December, and we are working on Android phone and iPhone versions that will come at some time after that.
We are particularly excited about Android — especially as it relates to China and Korea, where Android is the dominant mobile platform.
Our developers are really busy right now working on a new expansion, and we are very encouraged from what we have seen when we launched the Curse of Naxxramas adventure, how important new content can be to engagement in the game. And so those are the big areas where we are focusing right now, and we will continue to add content and features to the game as time goes by.
Merrill Lynch: So far, we have heard a lot about digital really helping performance in the industry. I am wondering if you could talk about the opportunity for Heroes of the Storm and Hearthstone to really help the revenue-mix towards digital, and towards Blizzard? And… how meaningful are these products to EPS, like this year and next year? Can they help move the needle?
Dennis Durkin: Both Hearthstone and Heroes of the Storm share the attributes (as you point out) of being highly digital; and if they scale, high margin recurring revenue business models.
So we are very optimistic about the opportunity for both of them; but let me parse them individually, because they're at slightly different phases of development.
Hearthstone, as Mike spoke to in his comments, has obviously been a commercial hit this year with more than 20 million players, strong engagement, monetization, etc.
And so, it's a strong contributor this year. And the two key drivers for that success on an ongoing basis are really going to be about the platform expansion (that Mike spoke to) in the content releases. So we think we can grow on that next year, and continue to expand the opportunity as it relates to that franchise.
Heroes of the Storm is obviously a more nascent part of the development curve, currently just approaching beta. So we don't have an outlook yet for Heroes of the Storm to share. But given the popularity of the genre and the digital business model, we're optimistic that it can become a significant contributor over time.
So we think that they both present a great opportunity for us in 2015 and beyond.
Neil A. Doshi: Mike, can you talk a little bit about how we should think about World of Warcraft subscribers, post the launch of the game? And given now that you've been testing the free-to-play with Hearthstone, can you talk about down the road if we could potentially see free-to-play come to World of Warcraft?
Morhaime: Okay. Well, let me take the second part of that question first. I don't foresee any dramatic changes to our business model in World of Warcraft. We do currently provide the first 20-levels of World of Warcraft completely free. So anybody is able to try those out.
But after that, it is $15 a month in the West. With respect to subscribership after launch, we don't provide specific numbers or forecasts — as you know. But what I can tell you is that, typically, with expansions we do get a boost in players and engagement when we launch a new expansion.
This time around, we have taken steps to make it easier for players to return to the game and quickly get up to speed with the changes that we have made to the game since they may have left; and I think that, that will help us with win-backs.
We are already seeing positive signs that it is working. We have updated the player models in Warlords of Draenor and have really freshened the game's look and feel.
We have added the new garrisons feature that allows players to create a home-base in the world. And we are hoping that these improvements will help players feel more ownership and attachment to the game and will make it more fun for them to stick around following the expansion.
Eric Handler: Battle.net question for you. With the expanding volume of Blizzard content over the last year, I am just curious how beneficial the Battle.net platform has been in cross-promoting studios' games; and driving greater utilization and maybe even time spent playing those games. And is there any way to put a dollar value on that?
Michael Morhaime: I think it is very hard to put a dollar value on it. But what I can say is the Battle.net platform has always been a very important communication tool for us in keeping our players informed about new updates to our games — as well as new games, new expansions that we're coming out with.
I think it is not only important for Blizzard's ability to communicate with our players, but also has been really important to allowing our players to communicate and keep in touch with each other across our portfolio of games.
And so I think that, that is a very powerful cross-promotional tool and it does lead to very tangible results when we launch major new releases.
Kotick: So thank you, all, for joining the call. We appreciate the questions and the support, and we are looking forward to a terrific rest of the year and to being in touch with you again at our next conference call. If you have an opportunity to participate at BlizzCon either through the live stream or in person this weekend, we think you are going to find it very interesting and exciting.