Blizzard Entertainment released another amazing World of Warcraft: Legion animated short. The second of the Harbingers series trio focuses on Khadgar.
Khadgar arrives to Karazhan seeking knowledge on how to defeat the Burning Legion. Something odd I found in this animated short is that Khadgar is surprised to see Medivh. It seems Medivh died a second time before Warlords of Draenor. Odd in that nowhere in-game, in novels, comics, or in the web short stories have we heard of Medivh's demise.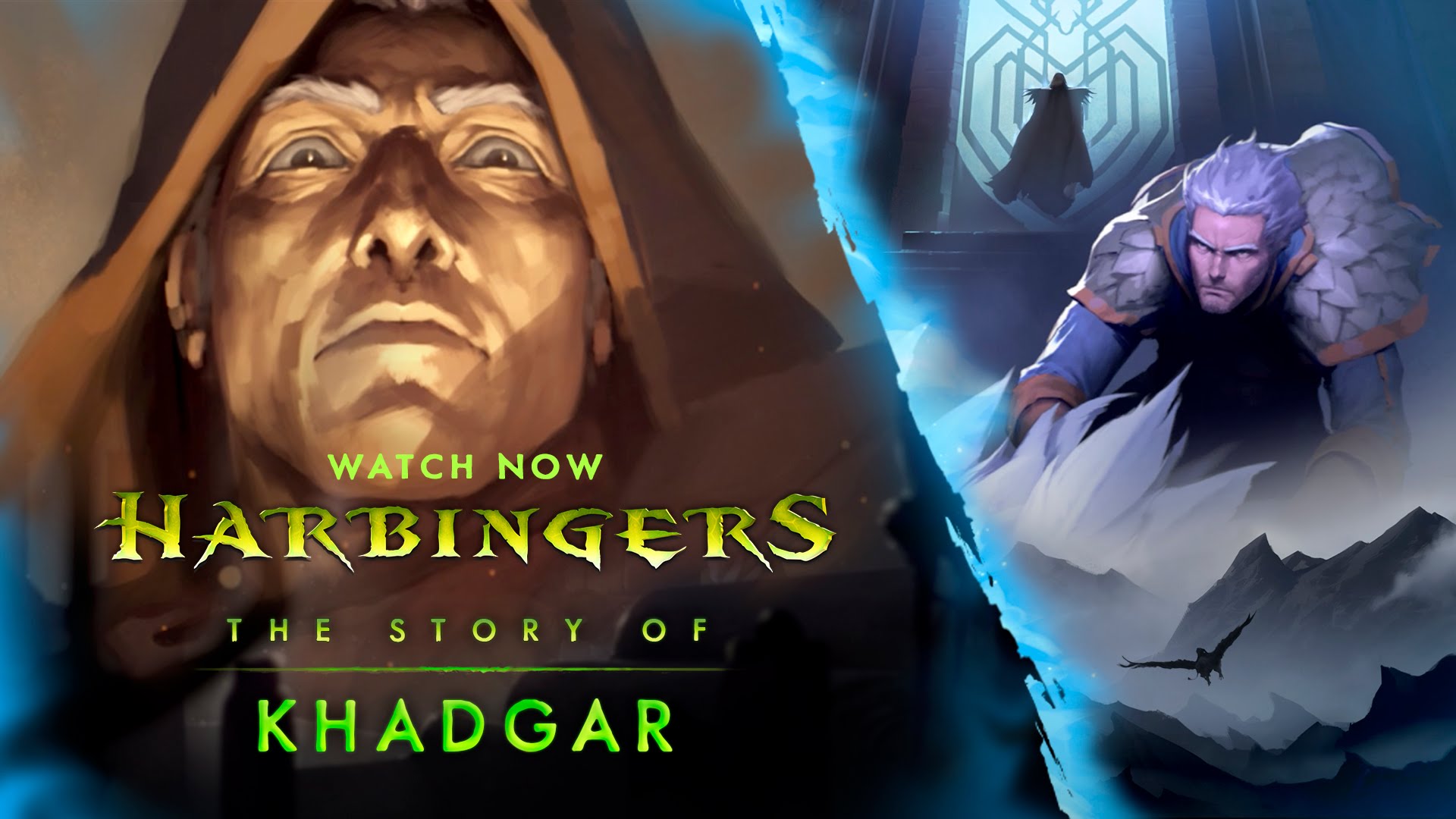 It was sorta implied that Khadgar had acquired Atiesh, Medivh's staff, shortly before Warlords of Draenor started, but we were never given an explanation of how he acquired it.
Originally, Medivh died when Sir Anduin Lothar beheaded him in the mirror tower of Karazhan, beneath Karazhan — as seen in Warcraft: The Last Guardian.
In the same novel, we see Khadgar burying the beheaded corpse of Medivh, and seconds later … a future Medivh appeared before Khadgar at the burial site. Medivh had been resurrected in the future and had timetraveled to the past to that burial moment.
Later on, in the pages of World of Warcraft: Cycle of Hatred (by Keith R.A. DeCandido), we learned that shortly before Warcraft III: Reign of Chaos — Aegwynn used the remnants of her guardian powers to resurrect Medivh. That's why we saw him alive in Warcraft III.
The last time we ever saw Medivh again was in the pages of World of Warcraft: Twilight of the Aspects (by Christie Golden), when he appeared before Thrall to guide him how to find the lost-in-time Nozdormu. It's difficult to pinpoint if that Medivh was from that alternate universe, if he was the Medivh from the normal-universe hopping throughout time, or else.
The fact is that Medivh recognized Thrall in that alternate universe, and he knew what Thrall's mission was.
The fact is we don't know how Khadgar got ahold of Atiesh, and Harbingers: The Story of Khadgar is shockingly hinting that Medivh died. Otherwise, Khadgar wouldn't have been surprised to see Medivh in Karazhan (Post-Hellfire Citadel's The Black Gate).
I feel that Blizzard owes us some kind of Graphic Novel, or short stories to explain what's up with these missing lore bits.
Regardless, this Harbingers: The Story of Khagdar is awesome, and if you haven't played World of Warcraft: Legion beta, hopefully you are looking forward to play that new adventure with this animated short series. It's worth and enjoyable.
Order now the World of Warcraft: Legion expansion, and join forces with champions across the Broken Isles to defeat the Burning Legion.