As many of the World of Warcraft: War Crimes
reviewers, such as me, have learned — there is a promo page at the end of the novel that reveals SteelSeries is planning to announce the upcoming SteelSeries World of Warcraft Siberia Elite — based on World of WarCraft: Warlords of Draenor
.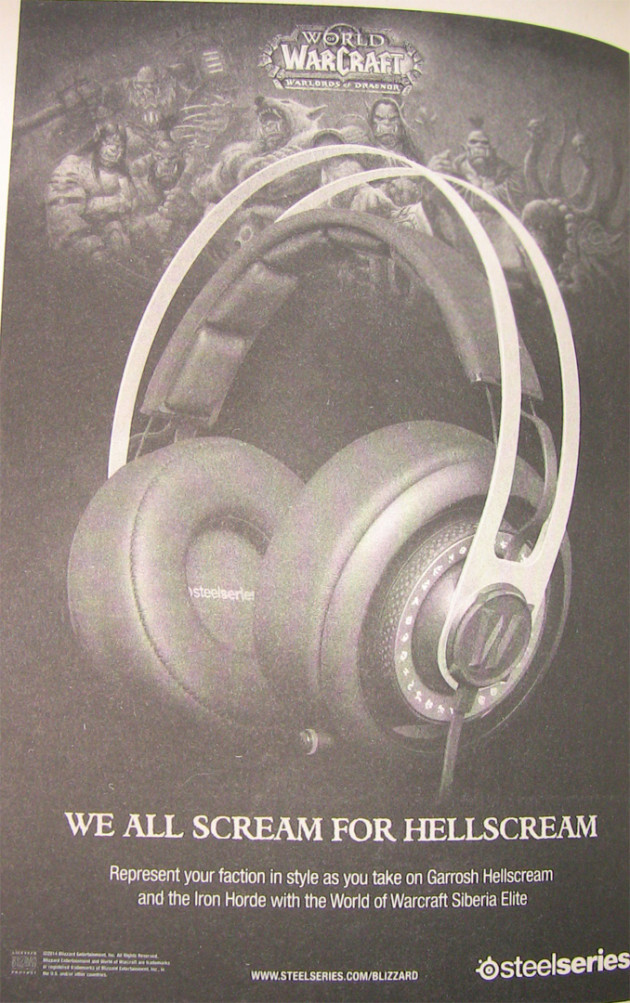 The promo page mentions the URL: http://www.steelseries.com/blizzard
However, the page is nowhere to be found, which means a press release might be coming in the near future, considering War Crimes ships on May 6.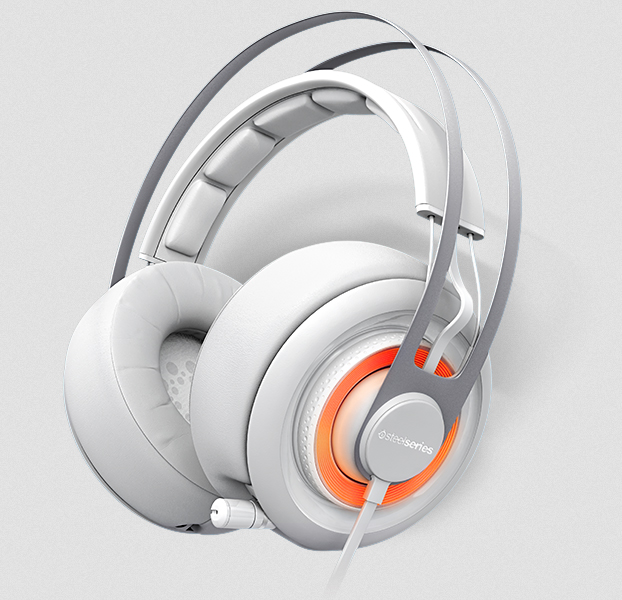 The image above is from the normal SteelSeries Siberia Elite Headset
with Dolby 7.1 Surround Sound (Dolby Prologic IIx).
The World of Warcraft version is customized from that model. By looking at it, I can tell that's the best SteelSeries headphone in terms of design. I have had two Diablo III headset which is based on the Siberia V2. That to me was the worst version in terms of design. Their plastic casing shattered on both copies. I currently have the Siberia 5Hv2 which is still plastic, but it has lasted a long while without any shattering parts.
The SteelSeries Siberia Elite main frame is made of metal. That alone provides an extra security that it won't tear. The ear cushion is just SOOOO lovely and wide, it is like a pillow (it is composed of memory foam wrapped by a leather pad material). If that's not enough reason to fall in love with the Siberia Elite, then the four cable attachments definitely make it versatile. Each detachable attachment allows the Siberia Elite to be connected to a PC/Mac, an iPad/iPod, an Android, or other devices.
Now I can't guarantee it will share all the features, but here is a quick view into the Siberia Elite features:
THE SOUND CARD
We have completely redesigned our USB sound card with powerful digital signal processing that opens up for incredible new features. Delivering multiple Dolby® technologies, DSP driven active-noise cancellation microphone, brilliant 16.8 million color illumination with ColorShift, and more.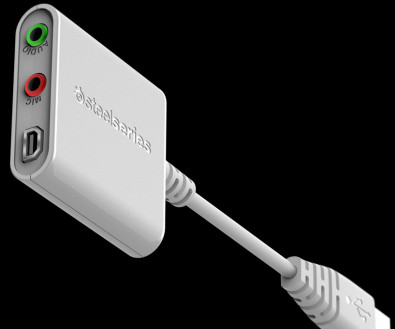 CUSTOM SOUND
SteelSeries Engine 3 allows you to define and save a 10-band equalizer setting for each of your unlimited profiles. Each of these profiles can be game specific and set to load automatically when your game launches.
When you are playing your favorite first person shooter, you can tweak the equalizer to focus on the highs and mids so you never miss an enemy's reload sound or a single footstep.
When playing your favorite RPG, set a game profile with the equalizer to take full advantage of the immersive world with all its birds chirping outside and the dark, ominous sounds of the dungeon coming through in beautiful balance.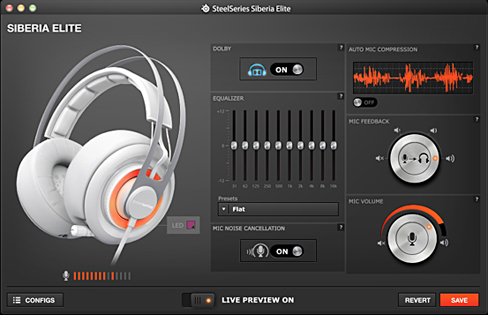 COLOR SHIFT
ColorShift in the new SteelSeries Engine 3, brings a whole new element to the standard 16.8M color illumination.
Why settle for just one color at a time when you can now define a set of colors to rotate on a set interval. Get creative and create a style of your own.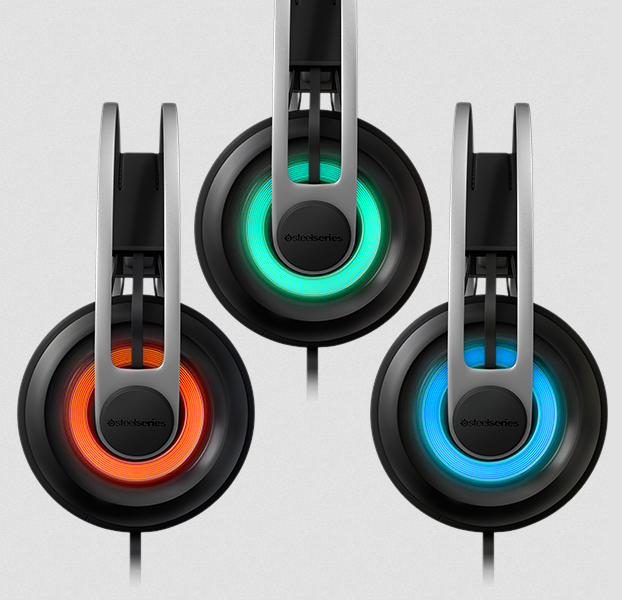 NOISE-CANCELING MIC
When the Siberia Elite is connected via the included USB sound card it features an active noise-canceling microphone that reduces background noise so your teammates hear you loud and clear.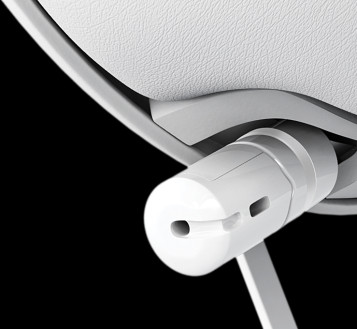 DOLBY
While there are many gaming headsets that feature Dolby Headphone technology, Siberia Elite also includes Dolby ProLogic IIx for a rich, immersive soundscape.
Dolby Headphone is a revolutionary signal processing technology that delivers up to 7.1 channel surround sound for richer, more spacious headphone audio.
With Dolby Pro Logic IIx you experience engaging, natural surround sound. Special effects are more realistic than you ever thought possible. Video games reach a new level of audio intensity, and your music is more compelling than ever before.
COMFORT & MORE
The Siberia Elite cushions are super thick, packed with memory foam, and covered in leather. They provide a luxurious level of comfort, but there's more to the story.
The cushion completely envelops the structure of the ear cup to insulate the driver. This creates an insulated chamber that reduces resonant warp and creates a superior acoustic experience.
Lastly, all that extra padding creates a great seal around your ear providing a high level of passive noise reduction so you can focus on your audio experience and shut out the world.
SUSPENSION DESIGN
Siberia Elite features the lightweight, perfect-fit suspension design that made the Siberia so iconic. Now, a steel arc with its beautiful beaded metal finish supports an extra padded leather suspension headband for luxurious comfort and style.
INTUITIVE CONTROL
No need to fumble for the cord searching for your inline control. Simply rotate the dial on the left ear cup to mute or unmute the microphone. On the right side, rotating the dial will adjust the volume.
NEW MICROPHONE
Our new microphone is capable active noise-cancellation when used with the included USB sound card. This greatly reduces background noise for crystal clear transmissions. It also features an LED right on the microphone to indicate when you are muted.
SPEAKERS
Frequency: 16-28 KHz
Impedance: 32 Ohm
SPL@ 1KHz, 1V rms: 113 dB
CABLE
Length: 1.2 meters
Extension cable: 2 meters
Connectors: 3.5 mm 4-pole & 3-pole x2
MICROPHONE
Mic pattern: Unidirectional
Frequency: 75 – 16000 Hz
Impedance: <2.2K Ohm Sensitivity: -38 dB