New Raid: The Trial of Valor
Moderator: By the way, you weren't imagining it. That was a Murloc in a wig. There is a lot to take in there. Let's start with the new Raid. The Trial of Valor. What's that all about?
Barriga: Before we do that, I just want to say that kinda the point of talking about 7.1 so early — I mean, we just shipped right? — but we had a little bit of slow down (during Alpha) in content with the last Warlords of Draenor patch, and you guys kinda held our feet to the fire a little bit, so we want you to know that we play the game, and we are fans ourselves and we feel it, and we discovered a secret. The secret is we never stop working.
Stockton: 24/7.
Barriga: We just don't sleep. We shipped Legion, and we just kept going, and kept going, and we have a 5-man dungeon, we have a Raid, and we have a bunch of solo content. Having said that, we talked about Karazhan. Now the raid, that's a small raid. It's kinda one of the mini-Raids we used to make back in the day. Fans often ask us: "How many tiers this expansion have?" We are not even going to answer that. We are just going to make the content that we like, and then we are going to put it in the end.
This one kinda ties up the story between Odyn and Helya. If you guys haven't played through Stormheim, I don't want to spoil anything for you, but you don't quite get closure. You fight Helya, but you don't quite defeat her. You don't quite kill her, rather. With this raid, you finally go to Helheim to put an end to her kinda threat.
But before we do that, we get to fight Odyn. If you guys have played the fight already in the 5-man dungeon, I think we bring him down like 95%. He basically says: "Hey, you are worthy! Yea, you kinda hurt me a little bit."
So what we are doing for the raid is, he doesn't take both gloves off, but he takes maybe like one glove off. So you bring him down a little further with the full raid, and he is like: "OK, now you are really worthy!" And then he sends you to Helheim, and the next boss you fight is Guarm — which if you remember is a three-headed dog. Is he a dog? Sure. He is a dog.
(Everyone laughs)
He is so scary and so powerful — when you play through Helheim you actually have to put seaweed on to kinda disguise yourself and sneak past him, but this time no sneaking around. Just bring the raid, and you kill him.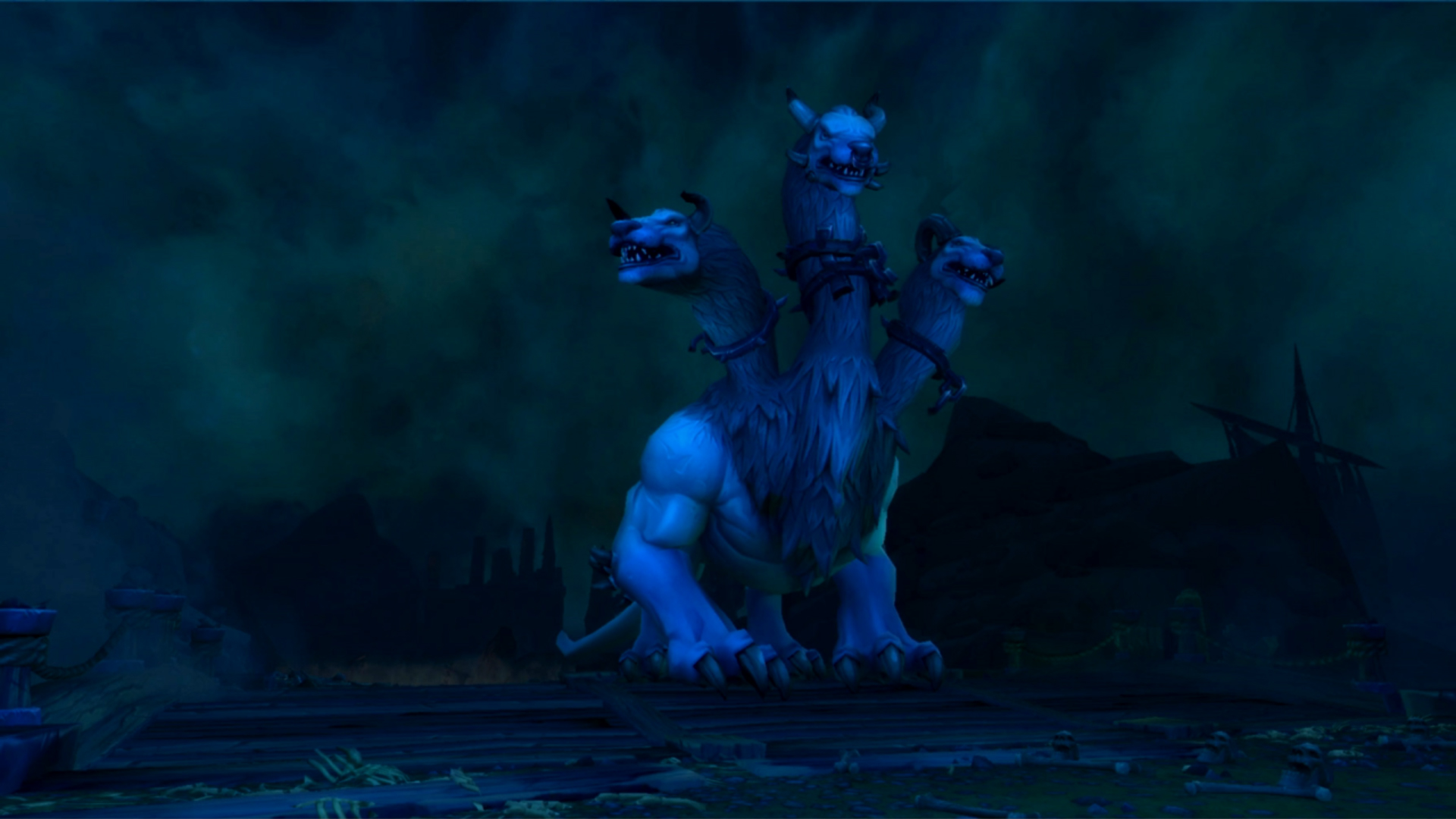 With Helya, during the fight in the 5-man dungeon, we beat her back and she retreats, and there is not quite the satisfaction than really delivering the killing blow. So we are going to let players have at it, and really get closure to that questline.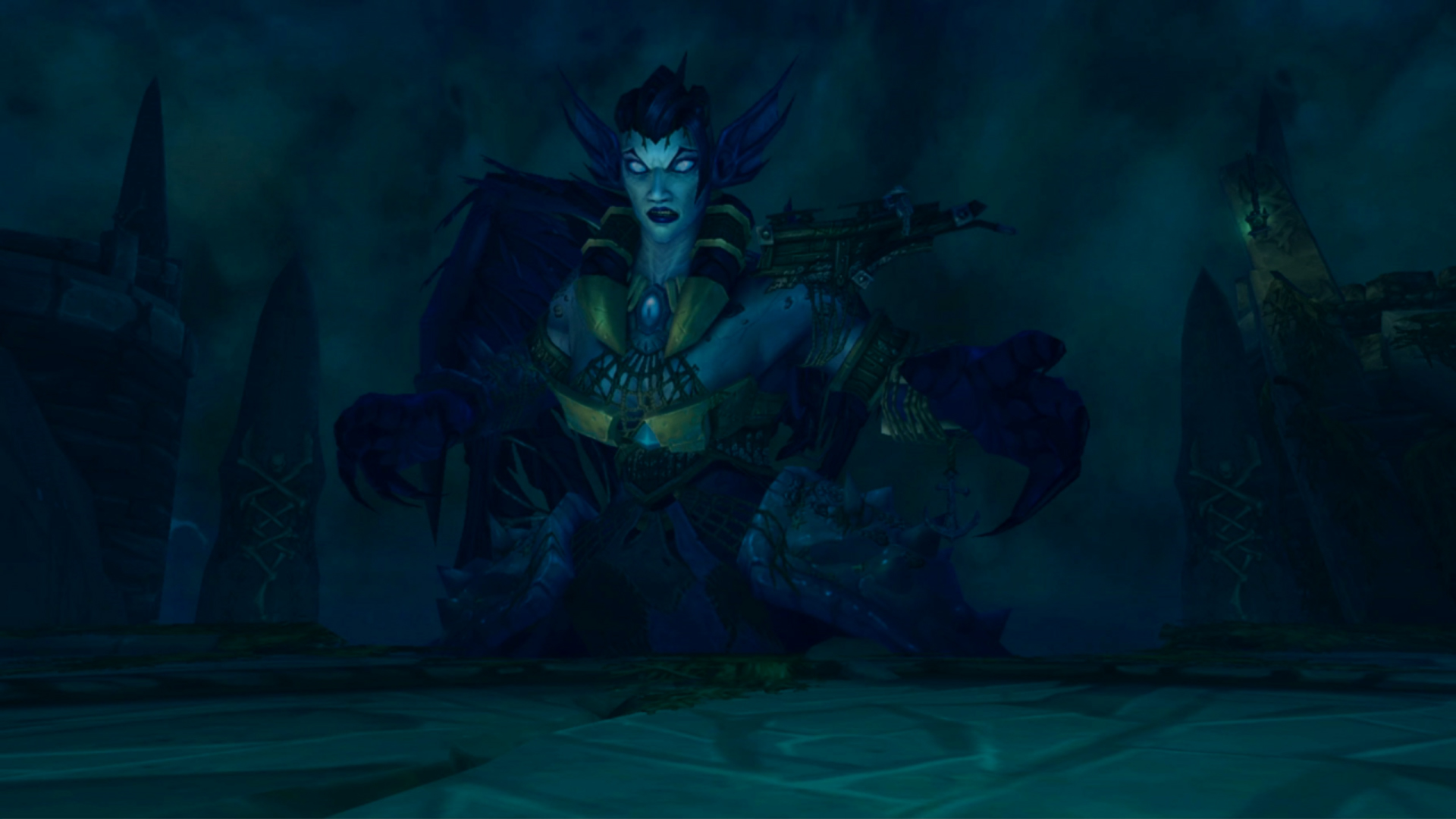 Maloof: There is something else really important about this raid as well — going back just a little bit — we alluded to the fact that Illidan is a big part of this expansion, as well, and in setting the Demon Hunter class you played through the first half of your Demon Hunter intro is back during the time of the Burning Crusade, and you didn't even get to see what was motivating Illidan, why was he acting the way he was against the Burning Legion, and against us champions of Azeroth; and so we got this fairly epic storyline where you are going to play through different part of Illidan's life, as well. On the side, and you get continuation of that storyline, basically, in the raid.
Moderator: Emerald Nightmare hasn't opened yet. It is opening on September 20th. Then there is Nighthold to think about later, down the line. Where does Trial of Valor fit in with those two raids?
Barriga: It kinda fits in between. The assistant is probably going to kill me for saying this, but I think some of the better trinkets drop there too. So players that are kinda working on getting up for the next raid, definitely want to do this one. Again if you go back to WoW Classic, back to Burning Crusade, it is the sort of thing we used to do as a complementary — not full Tier — but as a set of raids complementary to the current Tier.