Aug 8 – The Activision Blizzard 2019 Q2 Financial Results conference call took place today focusing on the progress to date of games like Overwatch, World of Warcraft, Hearthstone, and Diablo.
The company is expanding development teams and resources to accelerate their pipeline's content delivery and to pursue new business models.
HIGHLIGHTS
World of Warcraft subscriptions increased since mid-May with World of Warcraft Classic beta and the 8.2 Rise of Azshara content patch.
Over 40,000 BlizzCon tickets were sold.
The Overwatch League stage 2 finals was the best performing eSports broadcast across ESPN and ABC.
Across all games, Blizzard Entertainment has 32 million monthly active users.
The WoW Team will continue to release new content (not in expansion years), in steady short-time intervals.
Overwatch League teams will host games in their home cities in 2020.
Blizzard revenue was $384 million, lower year-over-year due to a decline in in-game revenues.
New Overwatch content and events expected.
WoW Classic is automatically included in your WoW subscription.
Overwatch League season-to-date average minute audience is up 30% in the U.S.
Activision Blizzard has new IP projects underway across each of the businesses (that statement didn't exclude Blizzard Entertainment)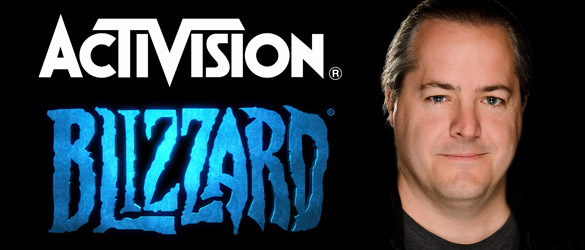 This is a hand-picked partial transcript of portions related to Blizzard Entertainment games (excluding Activision and King games).
TRANSCRIPT
Kotick: Our 300 million players spend tens of billions of hours every year watching and playing our games; and yet we believe we're just scratching the surface in terms of fulfilling the reach, engagement, and player investment potential of our franchises. We see (even more clearly than ever before) the potential for growth across all our franchises as we create great content for new and existing platforms, leverage our wide array of business models, and capitalize on new engagement models.
Each of our business units is focused on delivering more frequent, more compelling, more engaging content, and the focus is already delivering better than expected results.
This month, Blizzard is proud to be celebrating the 15th anniversary of World of Warcraft with the release of World of Warcraft Classic. Well over a 100 million players have played World of Warcraft since its launch and the upcoming release is a great example of Blizzard responding to our players' encouragement. We're excited to welcome over 40,000 Blizzard fans at BlizzCon this November, and millions more around the world via livestream. The teams at Blizzard are hard at work to ensure that this is truly the best BlizzCon we have every hosted.
We've now sold 8 teams, all at a premium to the initial Overwatch League team sales, and with superb owners; and the 2019 season of the Overwatch League continues to break viewership records. In the second quarter, the season's stage 2 finals (Live on ABC) was the best performing eSports broadcast to date across ESPN and ABC; and both stage 2 and stage 3 recorded double-digit growth in hours watched year-over-year.
Our organization and our team owners are now preparing to host games in their home markets for the next year; and it really is remarkable that in just the League's third year, our owners are actually able to host games in their home markets; and we're excited to see regular season games in cities around the world as well, especially across North America, China, South Korea, France, and the United Kingdom.
This content is creating great opportunities for broadcasters, sponsors, and advertisers. We believe no professional sports league has accomplished anything like we've accomplished in the three-year period in all of sports history; and our in-game advertising initiatives are continuing to grow at incredible rates. Advertising net bookings doubled year-over-year in the second quarter and with the foundation for advertising initiatives now in place, we're actively exploring opportunities to leverage these capabilities across other parts of the business, especially with our eSports content.
We remain excited about our growth prospects, we're laser-focused on our priorities, and our opportunities have never been more compelling. None of our success would be possible without the most talented, focused, committed employees in our industry, and the support of our stakeholders. We're grateful for both.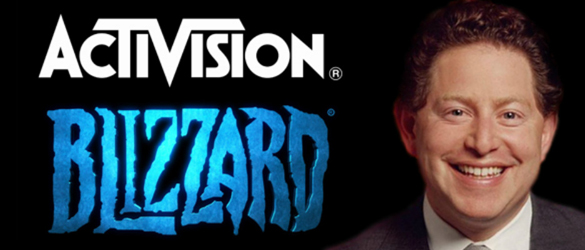 Coddy Johnson: Activision Blizzard exceeded its second quarter outlook with strong, creative, and commercial execution; and with top-line performance at Activision, and favorable cost-timing driving-operational upside. In our recent earnings calls, I've shared how we're increasing investment in our key franchises this year across Warcraft, Hearthstone, Overwatch, and Diablo.
We're expanding our development teams and resources so that we can accelerate the delivery of content in our pipeline, and pursue new business models, broaden our communities, and delight our players.
These expanded teams are working on innovative new content across console, PC, and mobile for both in-game content and for new releases. Most of the work underway will set us up for future growth; but we also saw encouraging early progress in several of our flagship franchises. In particular, new in-game content for Hearthstone, and World of Warcraft reinvigorated those communities; and drove improved Q2 fans.
In Hearthstone, a great response to the Rise of Shadows expansion, and the substantial new single player content led to net bookings growth versus the prior quarter, and versus the Q4 expansions; and World of Warcraft saw growth in subscribers in the second half of the quarter, driven by both the Rise of Azshara major update (late in the quarter), and by building excitement on the imminent launch of World of Warcraft Classic.
Now we recognize that these are early signs of progress, and that there is more work ahead; but the enthusiasm with which our communities are responding, again highlights the growth potential of our franchises; and we intend to build on this progress as we continue increasing investment in our key franchises in the second half.
Blizzard had 32 million monthly active users up slightly from Q1. Hearthstone's monthly active users increased sequentially following a new release of the Rise of Shadows expansion; and deeper, more engaging single-player content in the quarter.
While the competitive environment is increasingly challenging, we see substantial opportunities ahead for the Hearthstone franchise. Our expanded Hearthstone team plans to build on the strength of its Q2 content cadence with a strong pipeline of new content and features over the coming months that we think players will love; and we look forward to the team announcing their plans.
Overwatch's monthly active users were relatively stable sequentially with engagement, increasing following the release of the Workshop, which enables the community to flex their creativity, and build their own nodes. Hundreds of thousands of new game modes have been created, and played in millions of sessions already; and in World of Warcraft, subscriber numbers have increased since midnight following the release date announcement and beta for Classic; and the Rise of Azshara content update in late June.
The World of Warcraft team is focused on delivering substantial incremental content (in not expansion years) has resonated with both the current and most players; and community excitement around Classic continues to build ahead of its August 27 release. Blizzard will be supporting the release with a major awareness campaign through a large community of players who have been a part World of Warcraft over the last 15 years.
Which brings me to our second key metric, engagement. At Blizzard, the yearly time spent per player increased year-over-year.
As Bobby highlighted, eSports have been the growth priority for the company where we celebrate player achievement, and community passion; and provide high-quality spectator experiences, as well as further strengthen the durability of our franchises, and generate new revenue and earnings streams.
Overwatch League's hours viewed continued to grow year-over-year in our two stages held during Q2. Season-to-date, the viewership, and average new audience have grown well into double-digits year-over-year.
Our third key metric is player investment. In-game content, features, and services delivered approximately $800 million of in-game net bookings this second quarter.
Hearthstone's net bookings grew sequentially in Q2 following the release of Rise of Shadows, and the introduction of the paid single-player content outperforming Q4 expansion.
We're continuing to make great progress, laying the groundwork for new content in the eSports league — which will launch with teams hosting games in their home cities in 2020.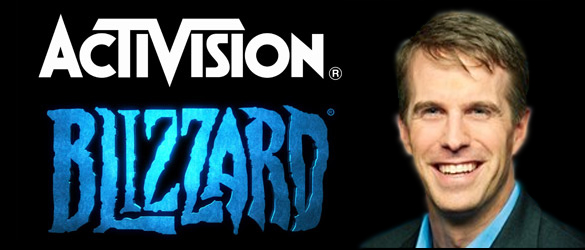 Dennis Durkin: Blizzard revenue was $384 million, lower year-over-year due to a decline in in-game revenues. Operating income was $75 million with the revenue decline partially offset by lower costs. Blizzard's operating margin was 20%.
From a cash flow and capital structure perspective, Q2 operating cash flow of $154 million grew strongly year-over-year due to working capital timing. We paid a cash dividend of $0.37 per common share which was up 9% year-over-year for a total of $283 million in aggregate to shareholders of record as of March 30, 2019. Our cash investments at the end of June was approximately $4.7 billion, and we ended the quarter with a net cash position of approximately $2 billion.
Now let's turn to our slate and outlook for the second half of 2019. Blizzard released Hearthstone's latest expansion Saviors of Uldum this week, and is launching World of Warcraft Classic globally on August 27. The team will continue to support Overwatch with new content and events; and is preparing for the release of Warcraft III: Reforged later in the year.
So in summary, in Q2, we continued to make progress as we positioned the company to take advantage of the many growth opportunities we see across our franchises. Our combination of leading owned franchises, a direct digital connection to our consumers, best-in-class developer talent, geographic platform, and business model diversity creates a powerful foundation for longer-term growth.
The competitive environment is as dynamic as ever, and we're taking the right steps to deliver the world-class execution, and quality content delivery that has characterized our company for many years. I remain confident that executing against our plan will position us to deliver strong results, and shareholder value over the long-term.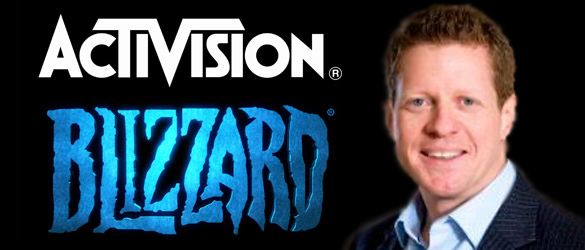 Q&A
Maybe just on World of Warcraft, can you just talk a little bit about just the lit you're seeing from the introduction of the Classic mode, as well as the recent patch Rise of Azshara; and just how sustainable you think that is here into the second half from an engagement standpoint?
J. Allen Brack: First, on World of Warcraft more broadly, the team is always looking for ways to meet the demand for more content between expansions recognizing the kind of sort of the deep love that players have of the game, and the value of new experiences. The recent update, Rise of Azshara is a good representation of how we think about large updates for the game.
While Classic is also part of our effort to increase available content, players have shown a lot of support for both Classic and Rise of Azshara. Regarding Classic specifically, for many years we've really heard from players their desire to play the original version of the game, and it was a great experience for me personally to announce the start of that effort at BlizzCon.
Overall, this has been a pretty significant undertaking. There has been a lot of technology challenges; but I think the team has really fed a lot off of the excitement that they've seen from the community from the overall playerbase. We're really proud of the work that has gone into creating the game, and we're also really excited for the launch on August 27.
If you are a subscriber, while Classic is automatically included with your subscription, it's greatly increasing the available content to players, and is really a good way to maintain our connection to the game.
We've had over 100 million players experience WoW, and that's a global number. So it's a great opportunity for many players who were once part of the community to return, and re-experience the game as it once was.
Now to your specific question, there is a lot of excitement around Classic, and it has really exceeded our expectations already; but it's really difficult to predict sustained engagement post-launch. We have seen a lot of strong interest, and you'll see us continue to work to drive awareness around the launch in the coming weeks. I thank you for the question. I really appreciate it. Classic is something that's really close to my heart.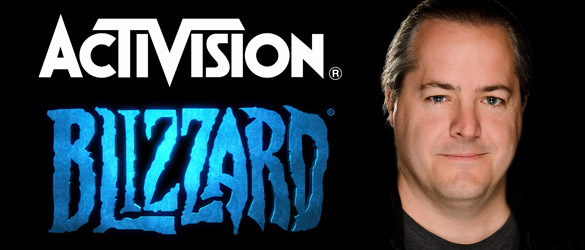 Could you expand on your comments about the Overwatch League performance in the quarter, and also kind of talk about what effect do you expect the home-and-away format of games to have next year?
Dennis Durkin: It's a great question, obviously because viewership is a great indicator of the health of any eSports league — like the Overwatch League; and I know from the outside, because we have some great streaming partners; and we're also on TV. It's sometimes hard to get the specific date on that.
You heard in Bobby and Coddy's comments that when we looked at the two Overwatch League stages that were held in Q2 the average minute audience which is the best, probably the best what measure of viewership was up strongly; and when you look at the season-to-date average minute audience is up 30%, with the U.S. So encouraging trends there; and then demographically, when we kind of parse through that, even more importantly is that we're seeing growth in our younger U.S. audience as well; and that's in a year when nearly every other major traditional sport is seeing viewership decline in those audience segments.
So I think this really highlights how the expanded roster this year is driving more interest in more places for the league, and that also the work that we've done to enhance the viewing experience is really starting to help deliver some results.
Now that's not to say we're done on that journey. There's still a lot of room for further improvement in the viewing experience and this is a key focus area for us as we think it's critical to continuing to make the broadcast not only compelling, but easily digestible for mass market audiences.
On the second part of your question, around the home-and-away format, yes we're excited for next year. We think it will be a big driver of not only for local fan interest in many of our markets, but also broader viewership as well.
We did see some early indicators of solid progress on that this quarter with the Dallas and Atlanta home stands that brought thousands of spectators to the home arenas in those respective areas and obviously the atmosphere in those arena is actually I think translated well into the broadcast.
So I think that bodes well as we roll our format out next year across the league for the Overwatch league. So, yes, it's still early innings to use a sports analogy, and there's still plenty of work to do, but early signs are very encouraging.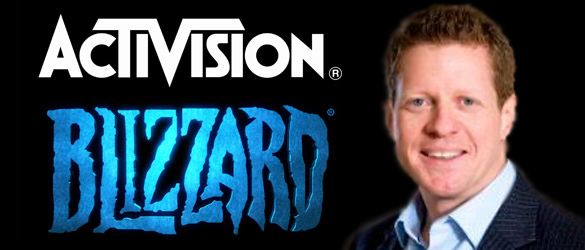 So how do you balance Blizzard Polish, as you guys call it, an increasing demands from consumers around the speed and pace of content?
J. Allen Brack: This is a question that the teams really spend a lot of time considering on how to be successful, and it's a priority for me personally. There is a high demand of Blizzard game content, and it's a challenge we faced for a long time. I think we have made some headway over the years.
At the same time, I think it's very clear that we could be doing better, and that was one of the driving reasons for us increasing the amount of developer talent at the company as well as really focusing on our priorities this year.
Having more people in place to support the various initiatives that we have, and the various features is really critical. It's the process of iteration that we feel is really critical to us reaching the right quality levels.
It's going to take some time to further ramp up on content delivery across our franchises, but we're happy with the early progress. We've seen significant new content for Hearthstone and for World of Warcraft just this quarter, and those are both very positively received by both communities; and ultimately, that's how we're thinking about Blizzard quality.
Internally, we talk about craftsmanship, and to us that's about meeting our expectations as well as the player expectations; and both in terms of frequency of content, and in the level of polish; and so when we say that we're aiming to release more Blizzard game content for our players, it means that they can start to look forward to not just more Blizzard games, but more Blizzard quality game experiences across the board.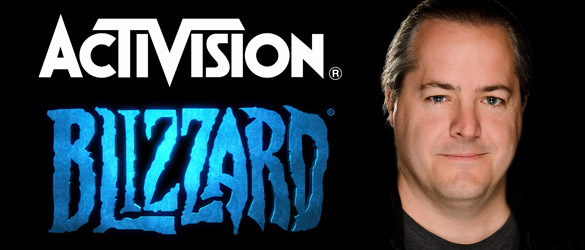 You guys have a great track record of creating new IP but we know how difficult that is to do. And just wondering, can you talk about new IP development and how you're thinking about the opportunity there in general?
Coddy Johnson: Happy to talk about new IP initiatives, but first I do want to just pause and emphasize that we feel fortunate to already have a number of large established franchises with global recognition and passionate communities; and it's worth pausing there, because we do feel strongly and see result around thinking of those as beachheads that we can build on where there is tremendous scope to innovate inside of them; and we do feel the execute on that potential, the company should be and will be substantially larger than it is today; and we think this is not just true for ourselves, but broadly in gaming and entertainment where large established franchises really do give you a significant competitive advantage; and we're leaning into that. That said, it doesn't mean we're only focused on the existing portfolio franchises.
We have new IP projects underway across each of the businesses; and as you mentioned, we think one of the best or when a top track records of putting out new IP; and part of the reason for that is that we have a very rigorous screen-like process through which we put new ideas.
We're looking at creative, at commercial, at design, at every stage of development from prototyping all the way through the build and testing; and it's a high bar; and honestly many and maybe most ideas don't make it through; but we think that rigorous approach is the right one because of the demands of the fans, and of the industry are increasingly significant.
You have to be disciplined about the process, not just because it's the launch of the IP, but it's about sustaining it and growing it over time. That's by far the best experience for the players when you can launch in sustaining growth. It's also by the way, by far the best business model, and it's what really drives the returns; and so, that's what we look for, and that high bar means that it takes time for us to bring games to bear; and it also means we don't talk about our plans too early.
But I want you to be rest assured we have new IP initiatives underway, and given our track record, we feel pretty confident about our ability to have success here over the future.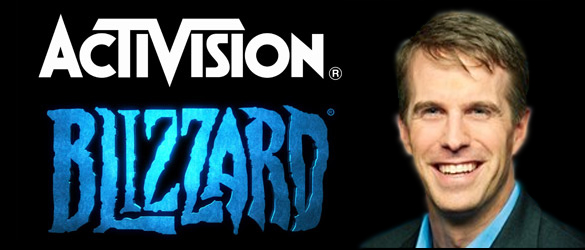 SLIDES