There is a Murloc vendor game that rewards a random container (sold by Mrrl). In this case, when Mrrl sells Curiously Warm Kelp Bundle, this is what you have to do.
NOTE: Do not stack up on these currency items. They expire within a 1 day timer, and get removed from your inventory.
UPDATE: This guide has been rendered inaccurate. I have discovered that today the requirements to buy Curiously Warm Kelp Bundle can be (4) (2) (4). Next day, it might be (1) (2) (1), etc. There is a random-generated value system in place. Therefore, no guide can ever be made. Everyone has to spend several minutes with a calculator to figure out the values needed. I will leave the article as is so that at least you have an idea of how it works. Just don't follow the instructions. It won't work.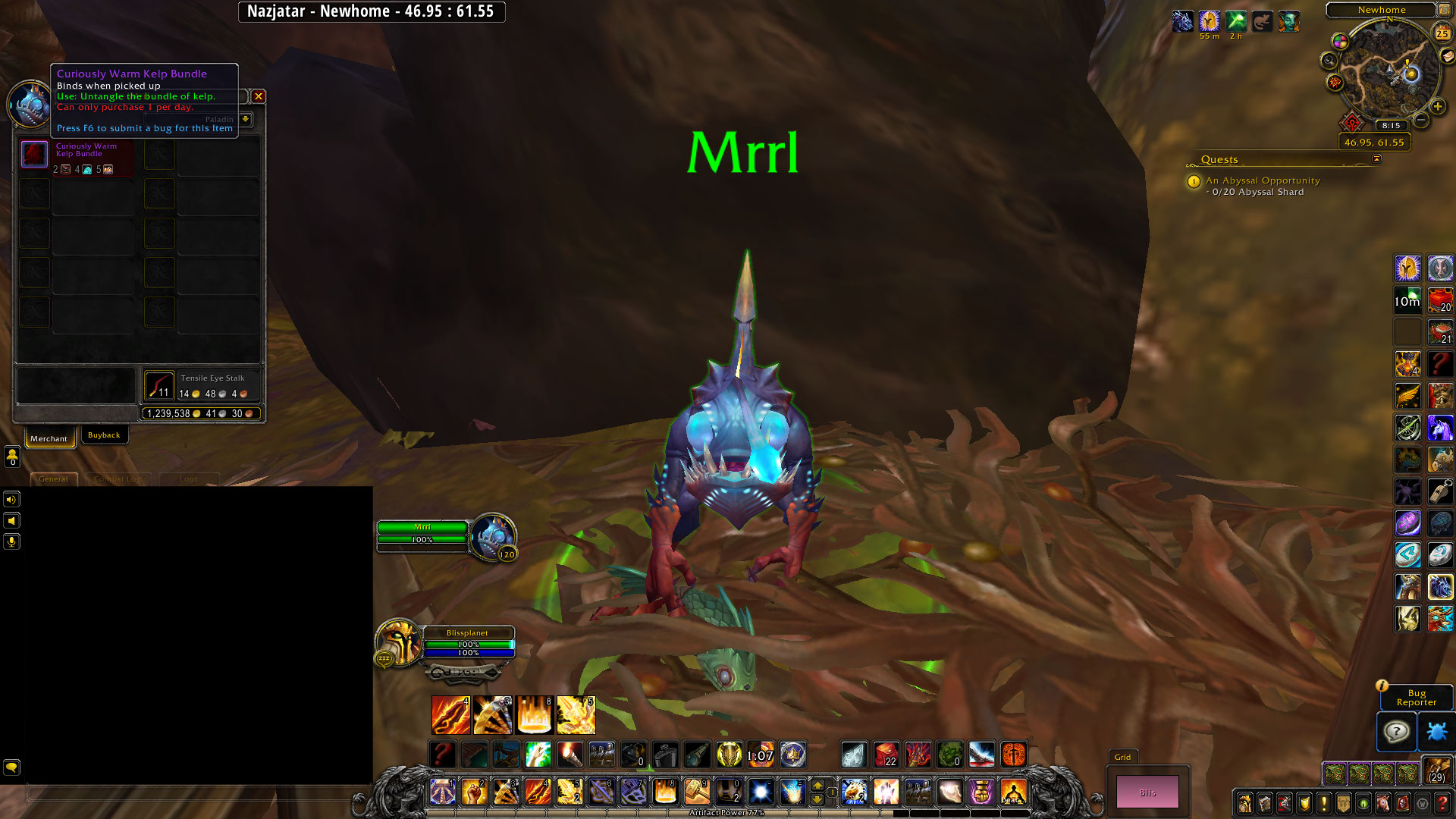 First, use the Target Marker Icon to mark Mrrglrlr

, Grrmrlg

, Flrgrrl

, Hurlgrl

, and Mrrl

.
Buy Slimy Naga Eyeball x 147 from Mrrglrlr


Buy 49 Curious Murloc Horn from Grrmrlg


Buy 4 Ghost Food from Flrgrrl

Buy Flatulent Fish x 42 from Grrmrlg


Buy Bag of Who-Knows-What x 6 from Flrgrrl


Buy Jar of Fish Faces x 6 from Hurlgrl


Buy Particulary Dense Rock x 2 from Mrrglrlr

Buy Healthy Murloc Lunch x 5 from Hurlgrl

Buy Curiously Warm Kelp Bundle from Mrrl

. Costs Particularly Dense Rock x 2, Ghost Food x 4, and Healthy Murloc Lunch x 5.