BlizzCon 2016 Opening Ceremony was held by Blizzard Entertainment CEO Mike Morhaime who discussed the 25th Anniversary of the company, and the 20th Anniversary of Diablo.
Narrator: Ladies and gentlemen, please welcome President and CEO of Blizzard Entertainment Mike Morhaime!
Morhaime: Alliance and Horde. Terran, Protoss, and Zerg. Heroes of Sanctuary. Heroes of the Storm. Heroes of Overwatch. Fellow gamers and friends. Welcome to BlizzCon 2016. Can you believe this is our 10th BlizzCon together.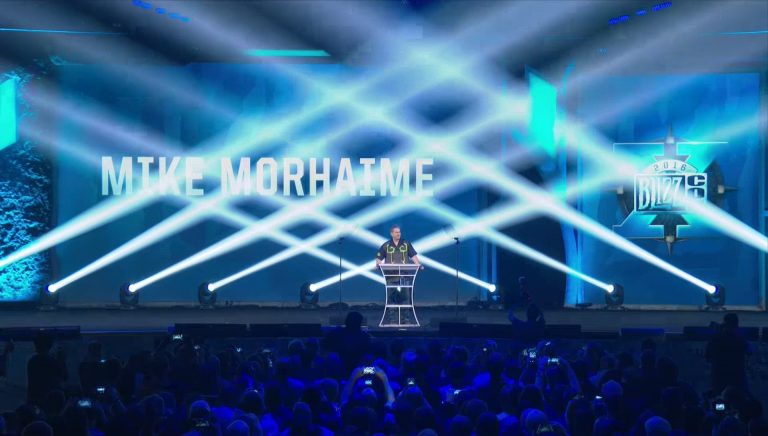 How many of you have been to BlizzCon before? How many of you have been to 3 or more BlizzCons? How about 5 or more? Anyone been to all 10 BlizzCons? I have. And how many of you have attended BlizzCon for the very first time?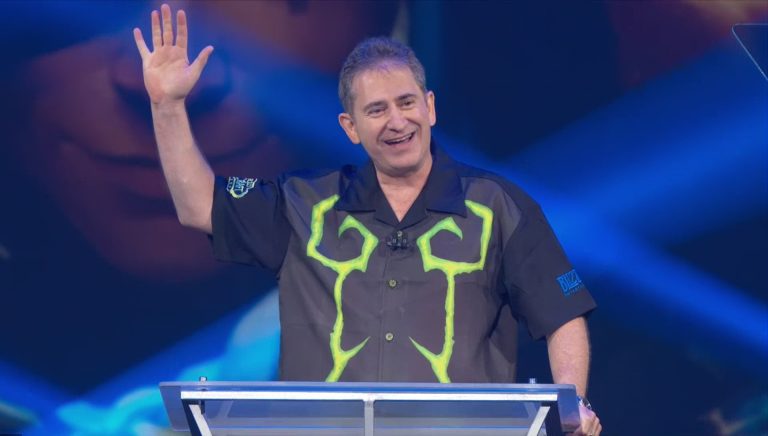 Welcome to all of you and to everyone watching at home! We ahve some important milestones to celebrate this year. This year is Blizzard's 25th year making games, and next month will mark the 20th year Anniversary of Diablo.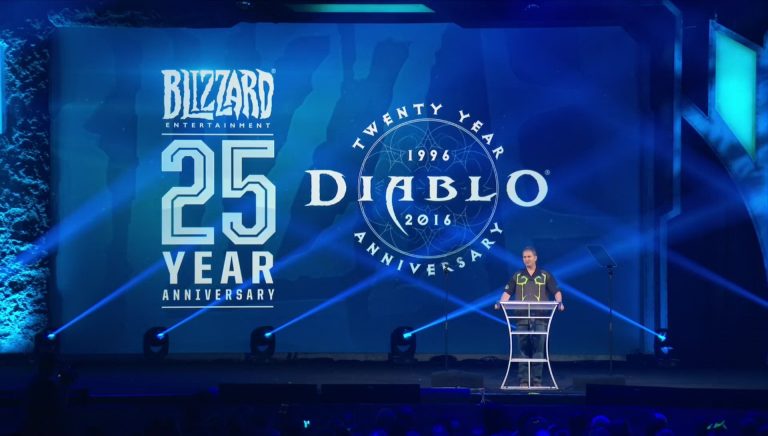 On a personal note, I feel so fortuned to have had the opportunity to work with so many talented and passionate people during the past 25 years, and words can't describe what it has been like for us to be able to share our worlds with you.
We are so greatful that out of countless options you have chosen to invest your time and your passion on this community. We would not be here today if not for you. You have made this journey, this adventure more epic, more wonderful than I could have possibly imagined. Thank you!
And what an adventure we have been on together. The world has changed in many ways. Look how far games have come. What was once constructed out of paper and dice has grown and spread globally with the help of technology. Games enhance our happiness. They teach us things. They engage our minds and our hearts, and they can bring us closer to ourselves and to each other.
There is something powerful and lasting about the excitement, joy, and personal connections we experience through games. I mean, look at all of us. BlizzCon is a great example of the connectedness that games of technology can bring to the world. I think about how far we have come since the first BlizzCon, which hosted 4,000 people in just two halls in this convention center.
For the past several years, we have taken over the entire Anaheim Convention Center with over 25,000 attendees. Some of you may have noticed that they are building a new hall. We can't wait to use that one, too.
(audience laughs)
This year, you all came to BlizzCon from all 50 States and 60 countries across six continents. We have people here from as far away as Argentina, South Africa, India, and Japan. In addition to all of you attending live, millions more are joining us via 70 broadcast streams in 19 languages.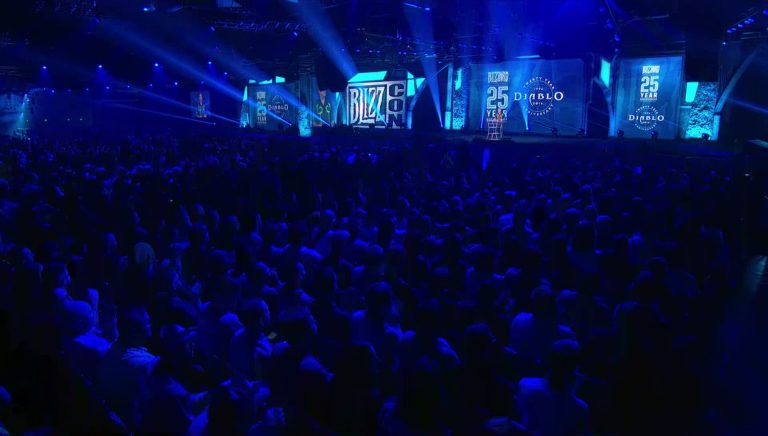 From the bottom of our hearts, thank you for joining us here and for those watching us home. We are excited to be part of this experience with you. To create this experience together with you; and we can't wait to talk about what we have been working on. Before we look forward, I want to say one last thing about looking back. Tonight at 8:00pm, I hope you will join us in the Grand Plaza in front of the Convention Center.
We are going to cap off our Anniversary celebration with a toast, and some great live music. We will have custom-craft beers on tap. Songhammer will be performing, and hold the door, Kristian Nairn (Game of Thrones) will kick off things as our special guest DJ. I also hope you will attend our 25th Anniversary panel tomorrow. We will be getting sentimental about some of the highlights from the past 25 years, and what we are most excited about in the future.
I am very happy to announce that Allen Adham, who co-founded Blizzard with me and Frank Pearce, has recently rejoined the company and he will be joining us in the panel. Allan led Blizzard through the creation of Warcraft, StarCraft, and Diablo; and he served as lead designer on World of Warcraft for 4 years before he retired back in 2004. We are very excited that he has decided to become un-retired.
Next: World of Warcraft – BlizzCon 2016 Opening Ceremony