World of Warcraft
Morhaime: 2016 has been a big year for Warcraft. How many of you saw and loved the WARCRAFT movie?
(audience screams)
WARCRAFT was an epic film with heart, humor, and action; and it did well at the Box Office, too, becoming the highest grossing video game movie ever made.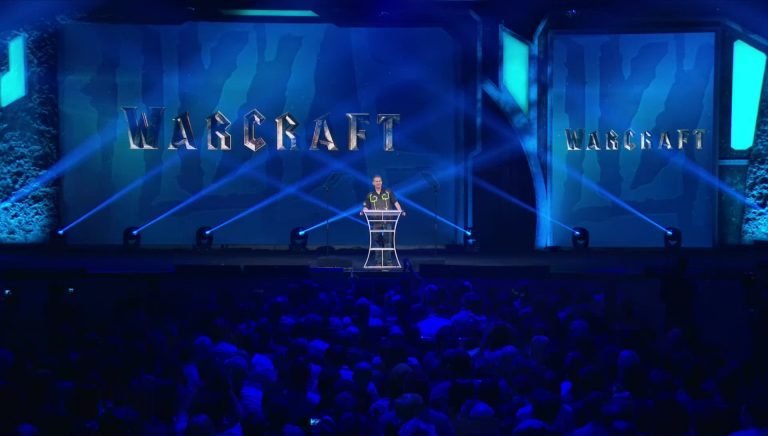 Following the movie, Azeroth saw massive invasions of demons with the launch of Legion. Old heroes fell, and new heroes rose. With this expansion, we wanted to ensure there would be more for you to do in World of Warcraft than ever before. We just released Return to Karazhan, which I hope you are enjoying.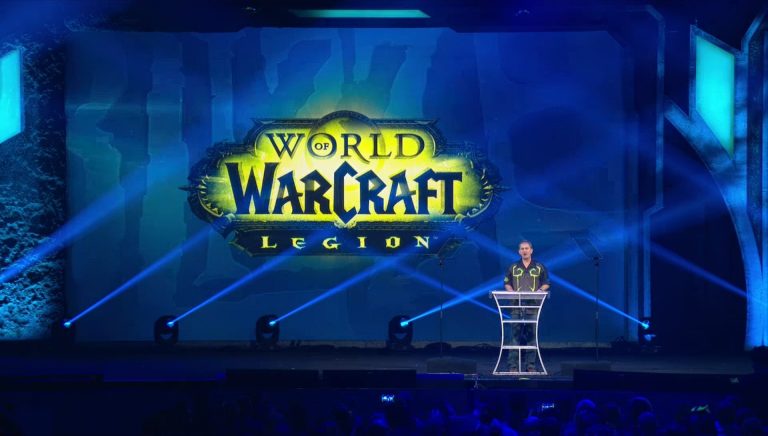 I want you to know that we are committed to releasing more content on an ongoing basis than never before. Our next content update is already in the works, and there is much more coming. You can learn all about our plans in the Legion panel later today. It is going to be an awesome 2017 for the Alliance and for the Horde.
We are excited to be working with Make-A-Wish again this year. To make a donation for a very good cause. Starting on December 1st, we will offer a new Charity Pet: Mischief the Fel Kitty; and once again, the full purchase price for the end of the year will be donated to Make-A-Wish. Today, you all have helped raise over 4 million dollars for a very good cause to help grant wishes. These are kids with serious medical conditions, and you are making a great difference in their lives. That is a really good thing.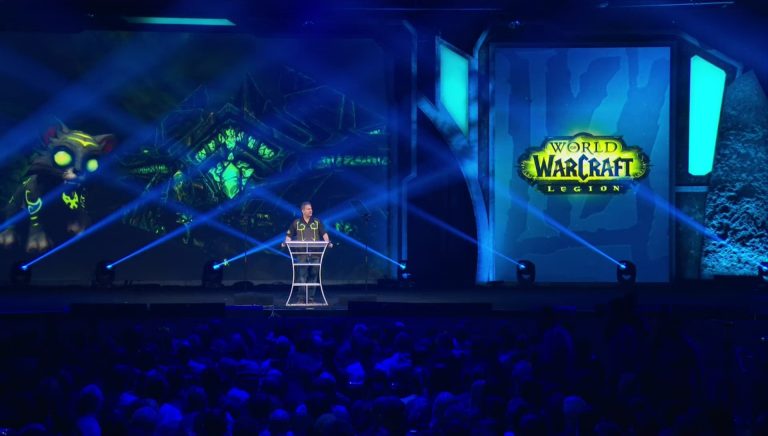 Next: Overwatch – BlizzCon 2016 Opening Ceremony