Overwatch
Morhaime: This was also a great year for another Blizzard game: Overwatch. Since we released the game on May, we added Ana, updated Competitive Play, hosted the Summer Games, heard the Tale of Junkenstein's Revenge, and more.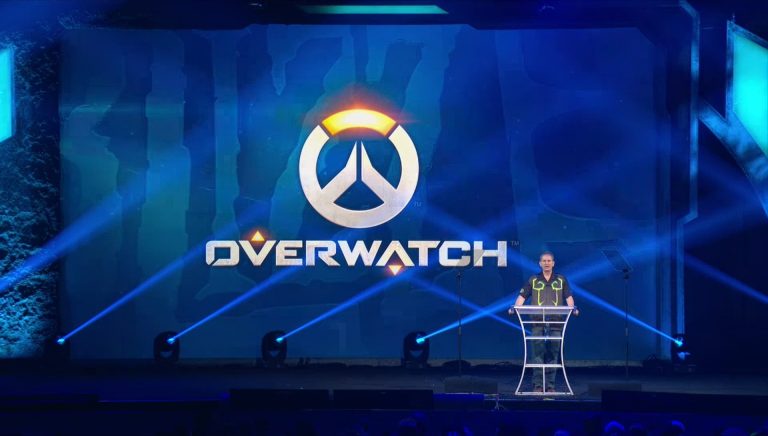 In October, we announced that there are over 20 million Overwatch players. An achievement that the game reached in about 4 months. Faster than any other Blizzard game. This has been an historic year. Let's take a look back at the launch of Overwatch.
Morhaime: So there you have it. Sombra will be the next hero joining the cast of Overwatch. I'm sure no one saw that coming.
(audience laughs)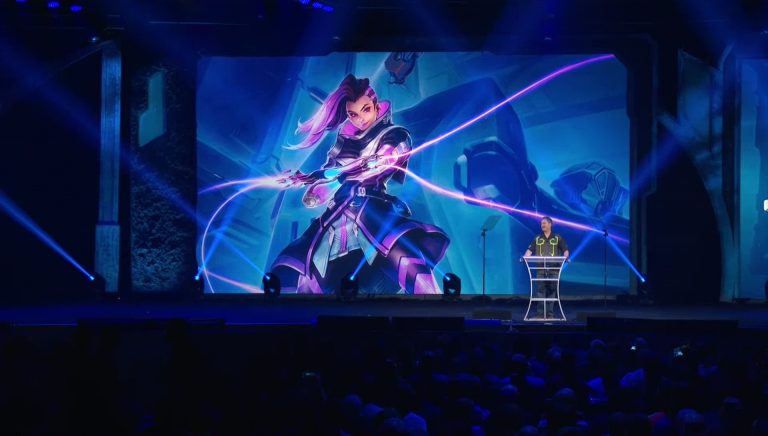 Sombra is a stealthy, offensive infiltrator who can hack enemy abilities. She is able to turn the tide of battle in subtle and not so subtle ways; and good news: she is here at BlizzCon for you to play.
Overwatch launched with maps in several locations around the world and this summer we took you to Germany with the Eichenwald map. There are more maps coming! One of them is Oasis — a high-tech city that was terraformed in the Arabian desert.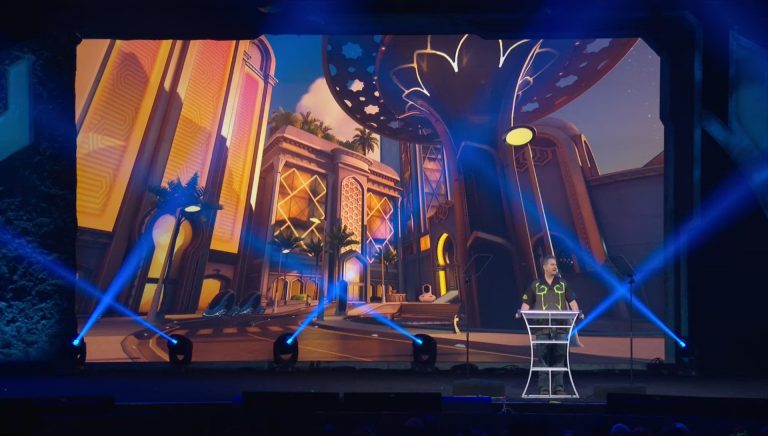 We're also working on a brand-new feature called The Arcade, which will host new game modes, new rule sets, and exclusive maps. One of the exclusive Arcade maps is Eco-point Antarctica – the research facility where Mei was cryogenically frozen for almost a decade.
As you can imagine, it is very cool. This– I know. (giggles)
(audience laughs)
This map has been custom-built for the Arcades 1v1 and 3v3 arena style game modes. These are just two new game types that will be available in the arcade with more to come. The Overwatch team will tell you all about this new content in their panel today (here on the main stage), and next week on the public test realm we'll add Sombra, the Arcade, and Eco-point Antarctica.
Oasis will hit the PTR in December.
Next: StarCraft II – BlizzCon 2016 Opening Ceremony