Highlord Darion Mograine: I've spent far too long within the walls of Acherus and the Endless Hunger gnaws at my spirit. It would be good to go into the field once again and sate its craving. I would be glad to fight at your side, Deathlord.
Rewards: Highlord Darion Mograine (lvl 100 Follower)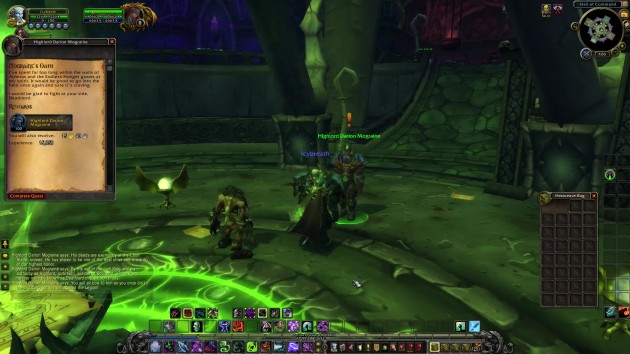 Intermission
Archivist Dreadmoore: Deathlord, I must speak with you.
Mograine's Oath