Lord Maxwell Tyrosus: It appears that current events have given us a unique opportunity. A small group of paladins has surfaced and claim to know the location of Tyr's tomb itself! What's more, they've been protecting his warhammer for a very long time. I'd like you to speak with their leader, Travard. He is organizing a small group of volunteers to reclaim the artifact.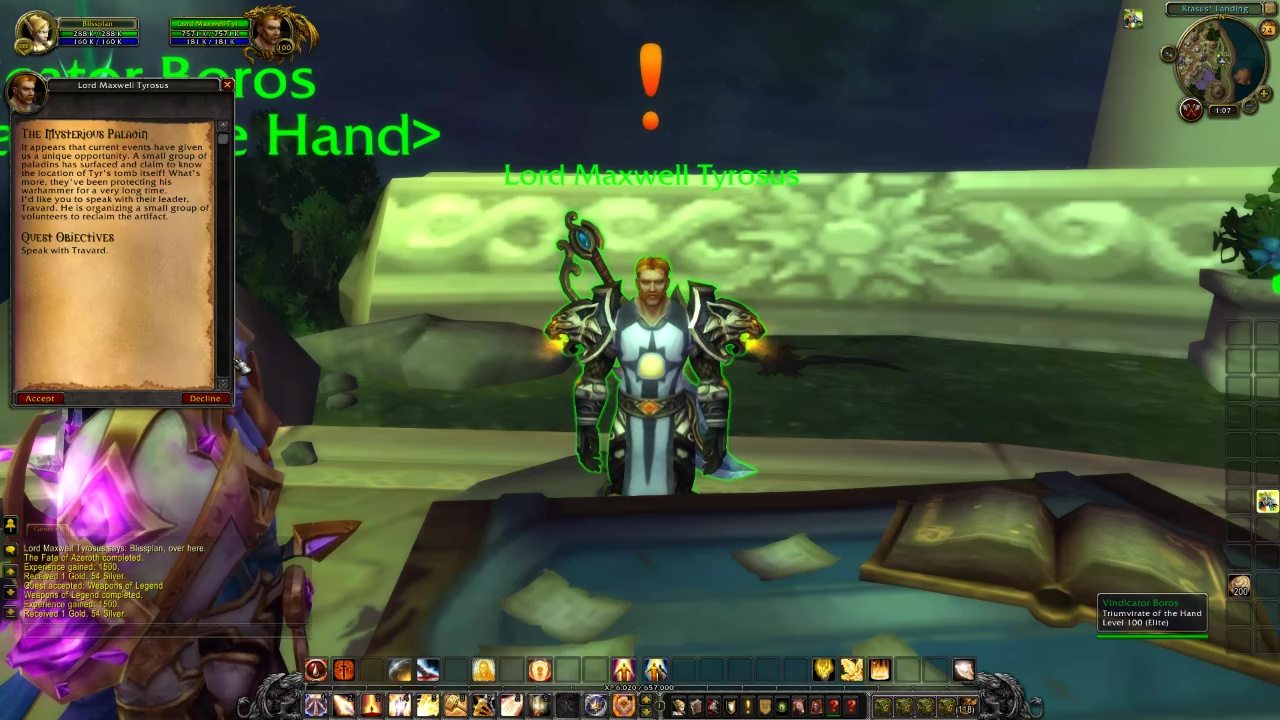 Quest Objectives
Speak with Travard.
Completion
Travard: I've heard much of your exploits and feel like you are the best outsider to work with. My order keeps a powerful secret that has recently been exposed. We are the keepers of the final resting place of Tyr himself!
Recent intrusions have proven it to be a secret no longer. We can no longer hide the sacred relic stored there, the Silver Hand!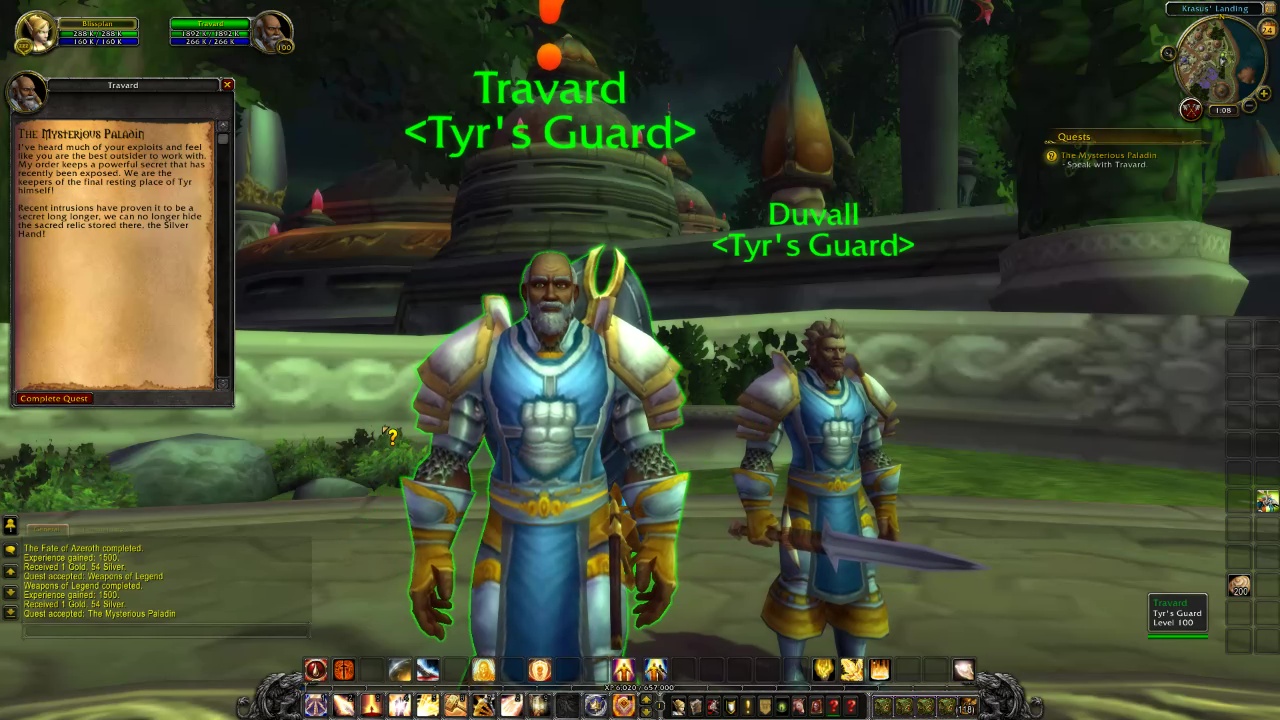 The Mysterious Paladin