Lord Maxwell Tyrosus: We have identified several weapons of immense power in the world – weapons capable of giving us a fighting chance against the Legion.
Unfortunately, we've been unable to agree as to where we should first focus our efforts.
You have the most experience out of all of us, (name). You make the call.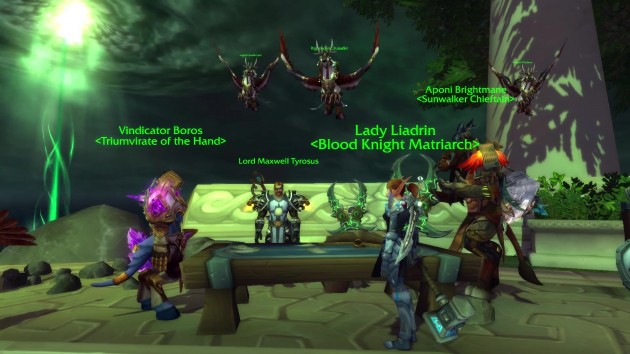 Quest Objectives
Select an artifact weapon to pursue.
Intermission
Which weapon should we pursue first?
Quest Objective
Lord Maxwell Tyrosus: Excellent. There's no time to waste.
Weapons of Legend