Motion Capture
Vince: Yea, we were really fortunate to have this motion capture camera system. This is a video of me and Marc demoing it onscreen. It is taking this really intricately detailed set that the modeling and surfacing team have made; and Marc with that shoulder-mounted apparatus — I can just drop him right onto the deck of the ship, and he is just able to walk around and scout in real-time, changing lenses.
Basically, like a real-life action shoot, and at any point I can press play or record, and all the animation of Ricardo's team just brings that deck to life; and every little micro-movement that Marc makes is being recorded. So all the little camera shakes, tremors or overshoot on objects when you pan or tilt is all captured; and it is just a real great effect in the cabin section of the cinematic actually, because Marc is in the shooting and he is reacting to the explosions coming from outside and doing a little bit of that subtle sway that really sells that you are in a sea-faring vessel.
Kelleher: Nice. So we have some of that motion capture, but as you mentioned, Varian was keyframed in the animation, but we did really have a chance to use some motion capture on this show, right Ricardo?
Ricardo: Well, we knew that we were going to have to animate like hundreds of different soldiers for the deck, and the reality is this is kinda like a thing to populate deck like that would have many guys running around, pushing cannons, like Marc that could be very time-consuming and extensive.
So in this case, we felt that motion capture was the right tool for the job. So we partnered with our friends from Activision, and we used their motion capture facility, and here you guys can see some of our animators having a good time.
Everyone was really excited about that, and we needed to be creative, like moving down that cannon.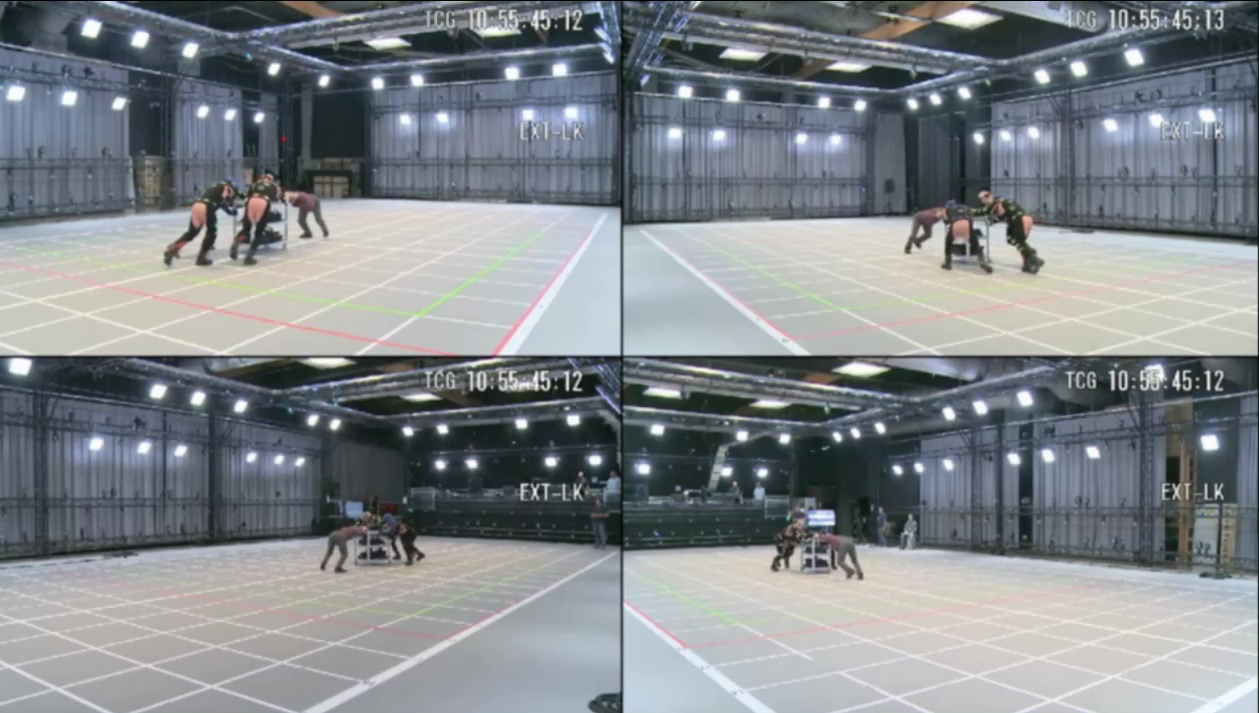 Here we built this platform to help a guy sliding. Everyone was having really a great time.
And on the next slide, you can see Joe (one of our layout artists), and this moment here — he is performing the moment when the Infernal hits the deck, and there is this major explosion.
So we are really thankful that Joe did a 100%, and we are really excited of how that final performance was going to look in the cinematic. That's the next frame. That's the moment when Joe got hit.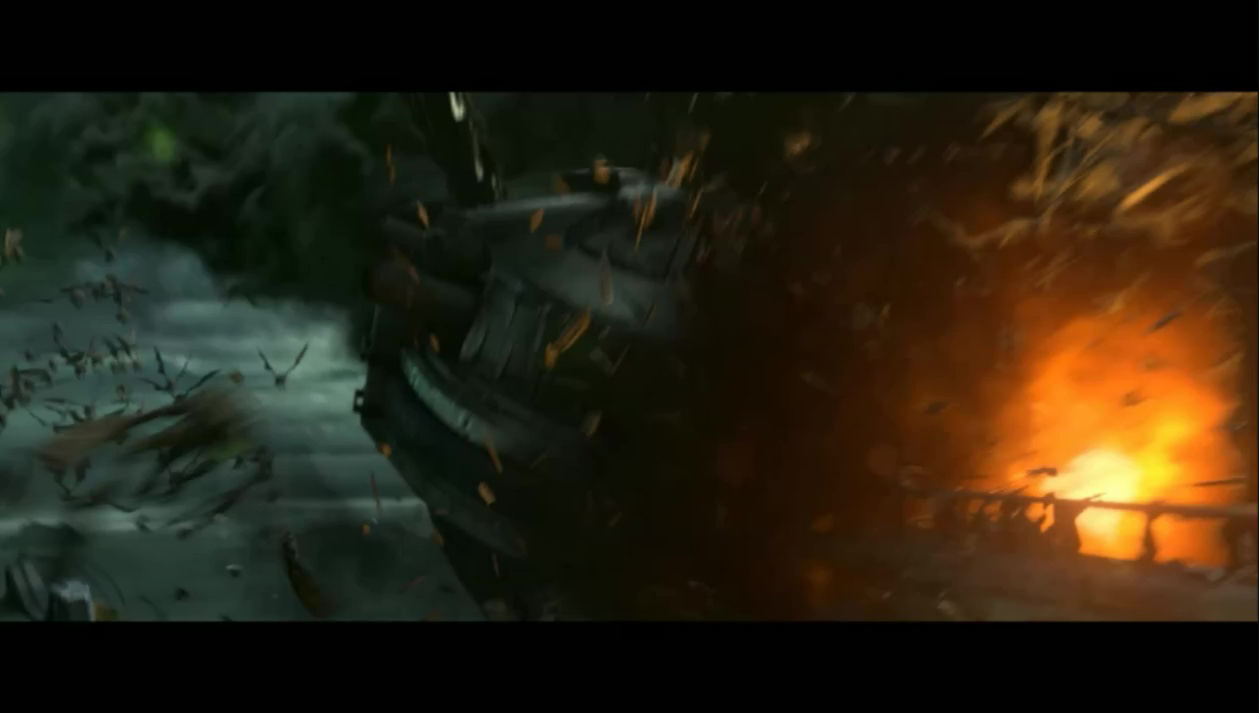 Unfortunately, since we couldn't see it on its full glory, we decided to give you a quick video of Joe, and say thank you, and to share it with you guys. Right there in the back. That's Joe.
Note: Marked him above in a teal circle so you know which he is referring to.
Marc: And the cannon covered him up!
Ricardo: Yea, I mean you can see him right? Yea. We also used keyframe animations for things that we obviously couldn't get. This was one of our early tasks that David (one of our newest animators) did, and everyone fell in love with this animation (which is really cool!) but unfortunately we couldn't find the right spot on our cinematics to put it there. So unfortunately, we couldn't use it.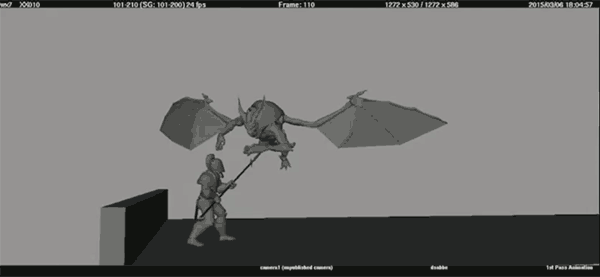 It is a good example of how if the animation doesn't work for the story, it doesn't move the plot along, we can't use it.
Marc: But we did want to see it here. It's fun.
Ricardo: Yea.
Unknown: It's that we had to cut it before Joe volunteered to MoCap this.
Unknown: Yea, I don't think he signed his liability forms.
Kelleher: Alright, moving on we are going to go on and talk about the deck.
Next: FX Team