Environmental Modeling
Seth: Oh yea, so the top of the deck we had over 50 different unique assets in there, and we just have tons of stuff.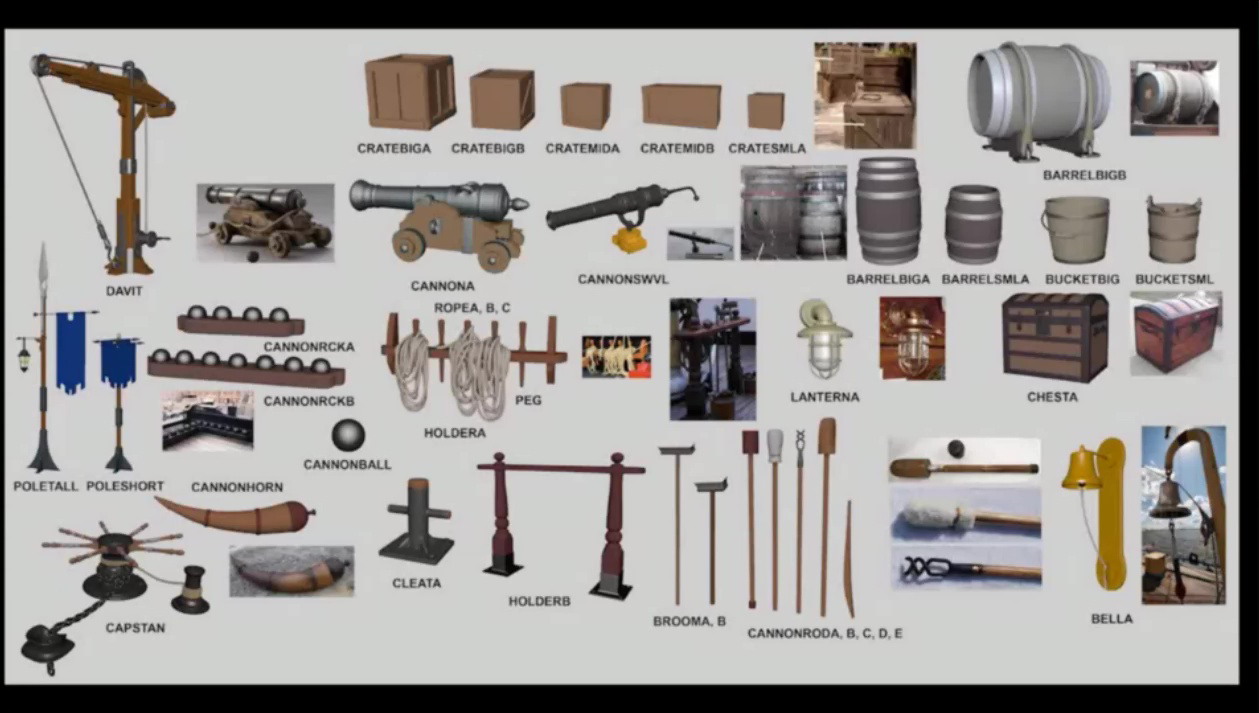 We can see some great shaded models here, not only weapons, but we have also stuff like buckets, things that help out fill the scenes.
You can see some shaded versions of the stuff that Mike's team did here, and the idea behind this is we just want to put as much stuff on the deck as possible to make it look like this 18th Century ships that we had reference of, and the other thing too that we do here all the time in the environment team is that we create what is called a modular asset.
So you see these crates. We might actually put that in the cinematic, and repeat it a hundred times, if your eye can't tell the difference, and then I hope safe time with our budget by creating more interesting stuff that the viewers' eye will see to make it feel more realistic.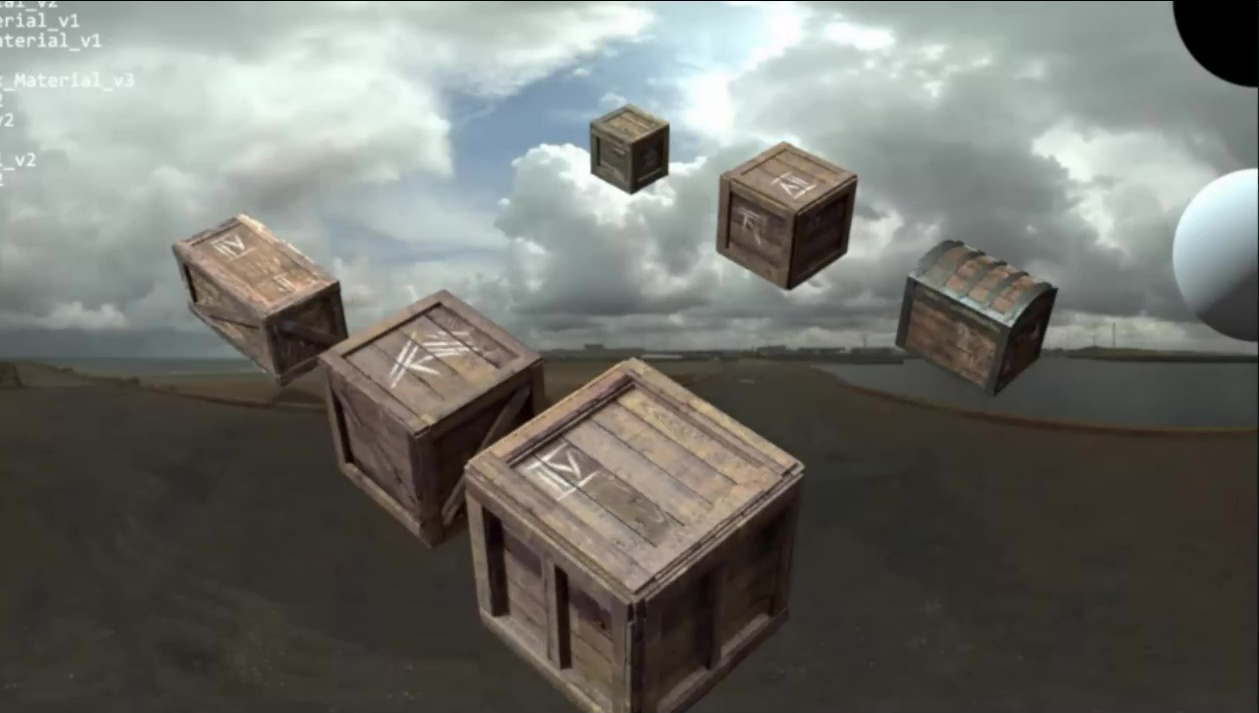 Kelleher: Right. So we have all these items on the deck. We are trying to make it feel as life as possible, and actually Vince… it is a good time to mention (maybe) a little bit of a secret weapon here.
Next: Motion Capture.