Wulferd Fizzbracket: While us Fizzbrackets may not be goblins, we still know a business opportunity when we see one! The resort staff is getting trained, the place is getting cleaned up, now all we need is some quality marketing! Behold! The wondrous Gnomish engineering feat that is the S.E.L.F.I.E. Camera! Now, if only there was a generous willing to capture the radiance of this place. Make sure you look like you're enjoying yourself out there!
QUEST OBJECTIVES
Take S.E.L.F.I.E.s with the resort's sights and wildlife.
Midland Stag captured
Geyser captured
Waterfall captured
Ruined Robot captured
Rustfur Wolf captured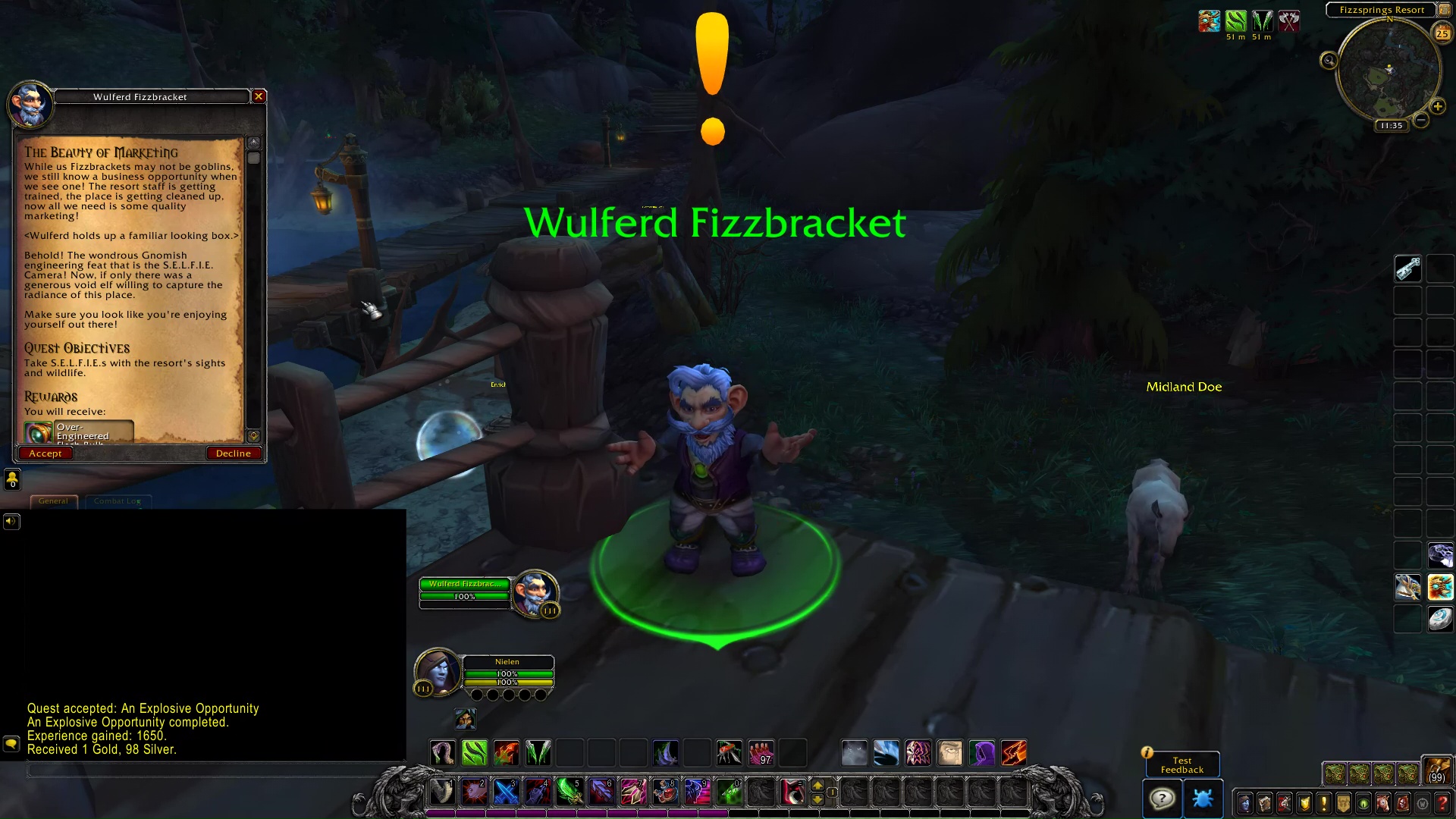 PROGRESS
Wulferd will loan you a Loaned S.E.L.F.I.E. Camera. Just stand in front of the objective, and click the Take Selfie button making sure the target is in view.
All directions mentioned below are based in relation to Wulferd's location.
Rustfur Wolf: West of Wulferd, near the pond.
Midland Stag: Near the pond. Straight south of Wulferd. East of the Rustfur Wolf.
Geyser: Middle of the pond.
Ruined Robot: A bit far to the southwest of the pond, visible in mini-map.
Waterfall: Far east of Wulferd.
Wulferd Fizzbracket: Remember, I've got a very specific list of things I need you to capture in a shot. If they aren't clearly noticable, I can't use it.
COMPLETION
Wulferd Fizzbracket: If your smile isn't at least half of the picture, I don't want to see it!
Wulferd Fizzbracket: These are perfect, you look dashing! Now I need to figure out how to get these out to our target customers.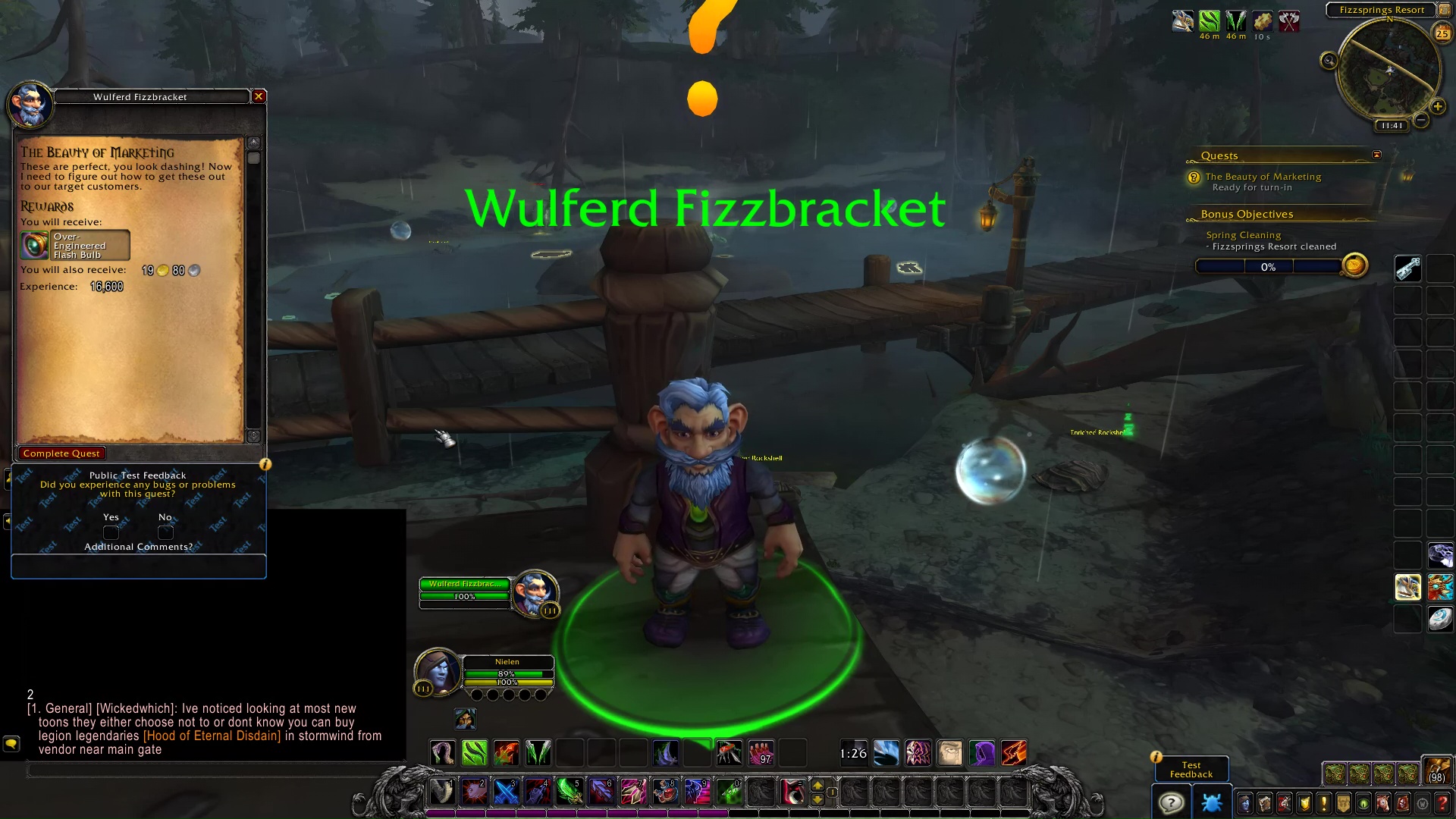 The Beauty of Marketing