Tallis Skyheart: The men in the fort were once under my command, and so, they are now my responsibility. Each of them should have a badge we use for identifying individuals under certain circumstances. I would ask you to bring back a number of these as proof of thinning their ranks. These men are no longer soldiers of Boralus, and as such, no longer deserve to carry the Proudmoore anchor.
QUEST OBJECTIVES
Retrieve 8 Marine Identification Badges.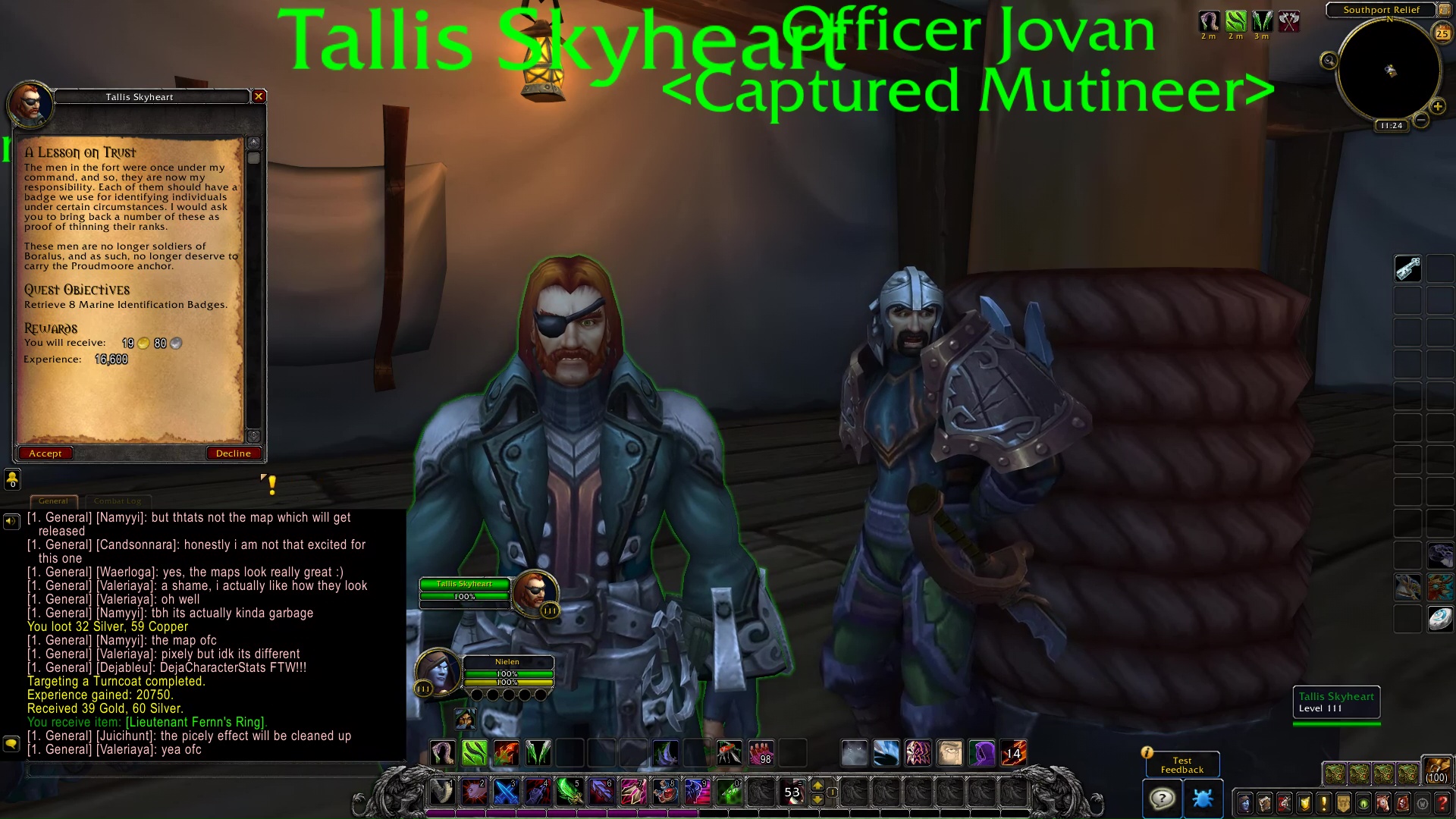 PROGRESS
Mutinous Halberdier: Wrong place at the wrong time, friend.
Mutinous Falconer: Rats…
Mutinous Falconer: Last mistake you'll ever make.
Mutinous Falconer: The penalty for trespassing is death!
Hardened Mutineer: You'll pay for this.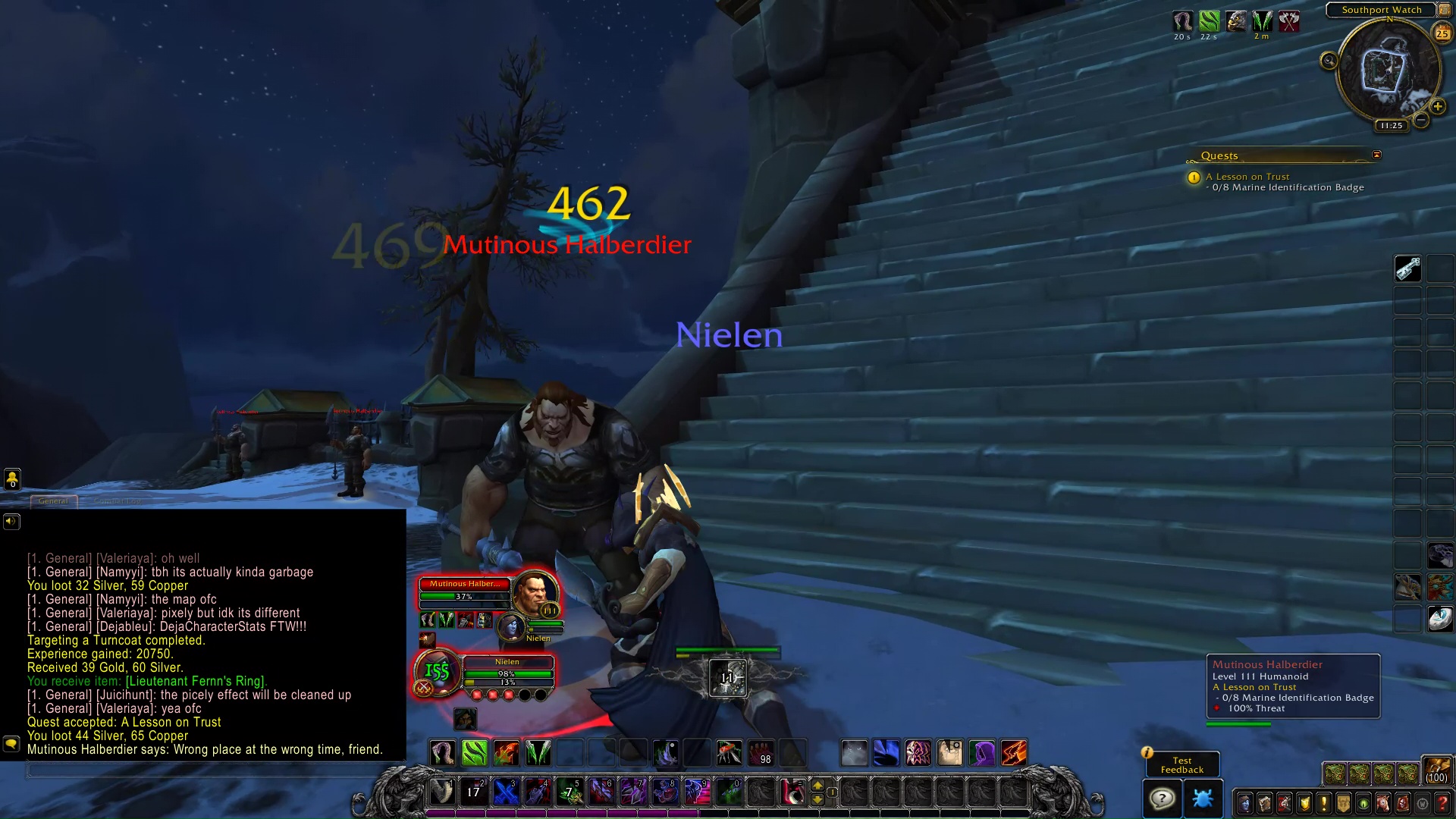 COMPLETION
Tallis Skyheart: Did you bring me those badges?
Tallis Skyheart: A grim task, but one that needed to be done.
A Lesson on Trust