Tallis Skyheart: The instigator of this mutiny is a man named Fernn. He has always shown discontent with House Proudmoore and his position here. But to betray the men he works with? That seems beyond even my expectations of him. Take him out, and show this mutiny the mistake of crossing truly loyal marines.
QUEST OBJECTIVES
Slay Fernn the Turncoat.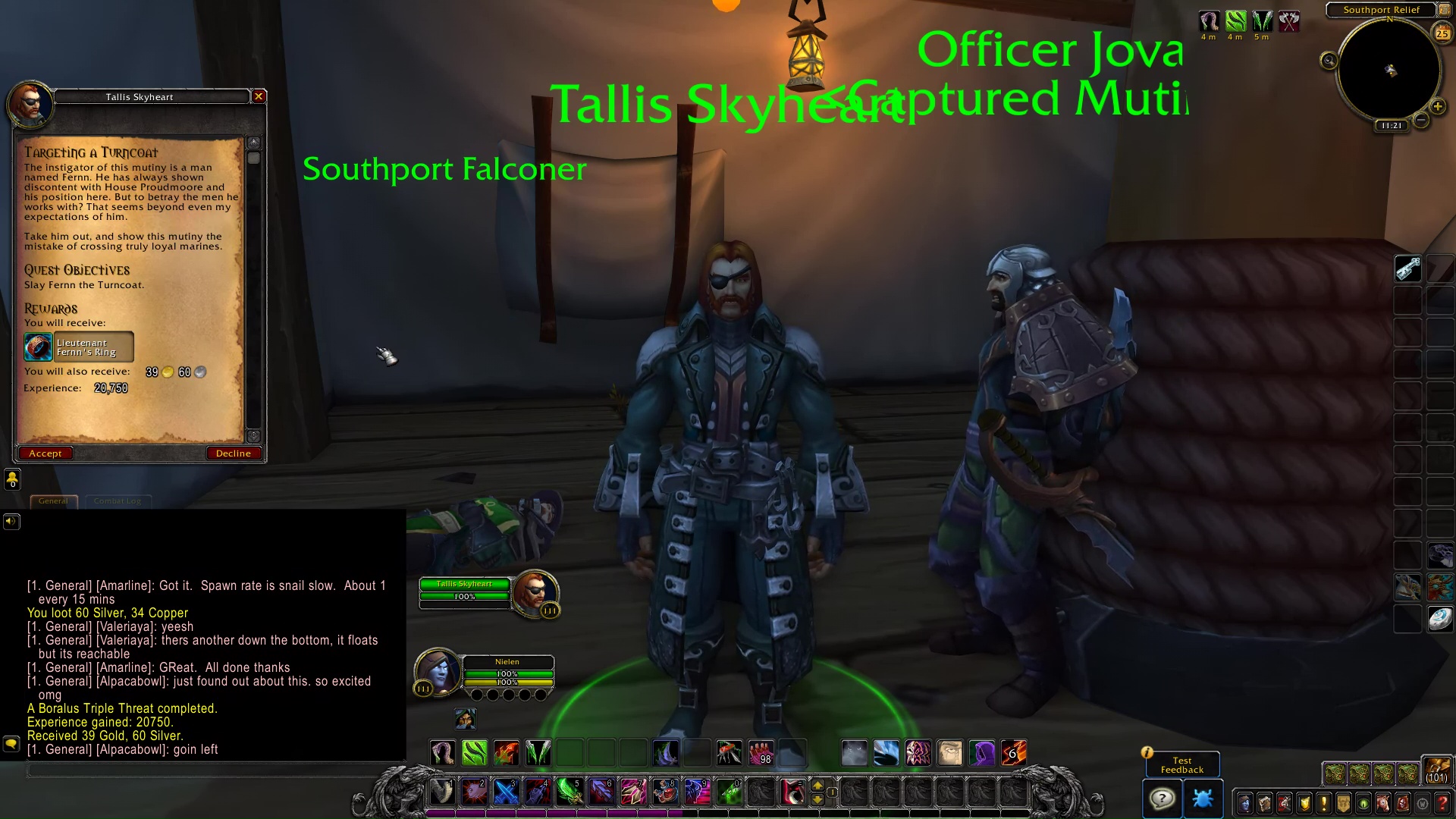 PROGRESS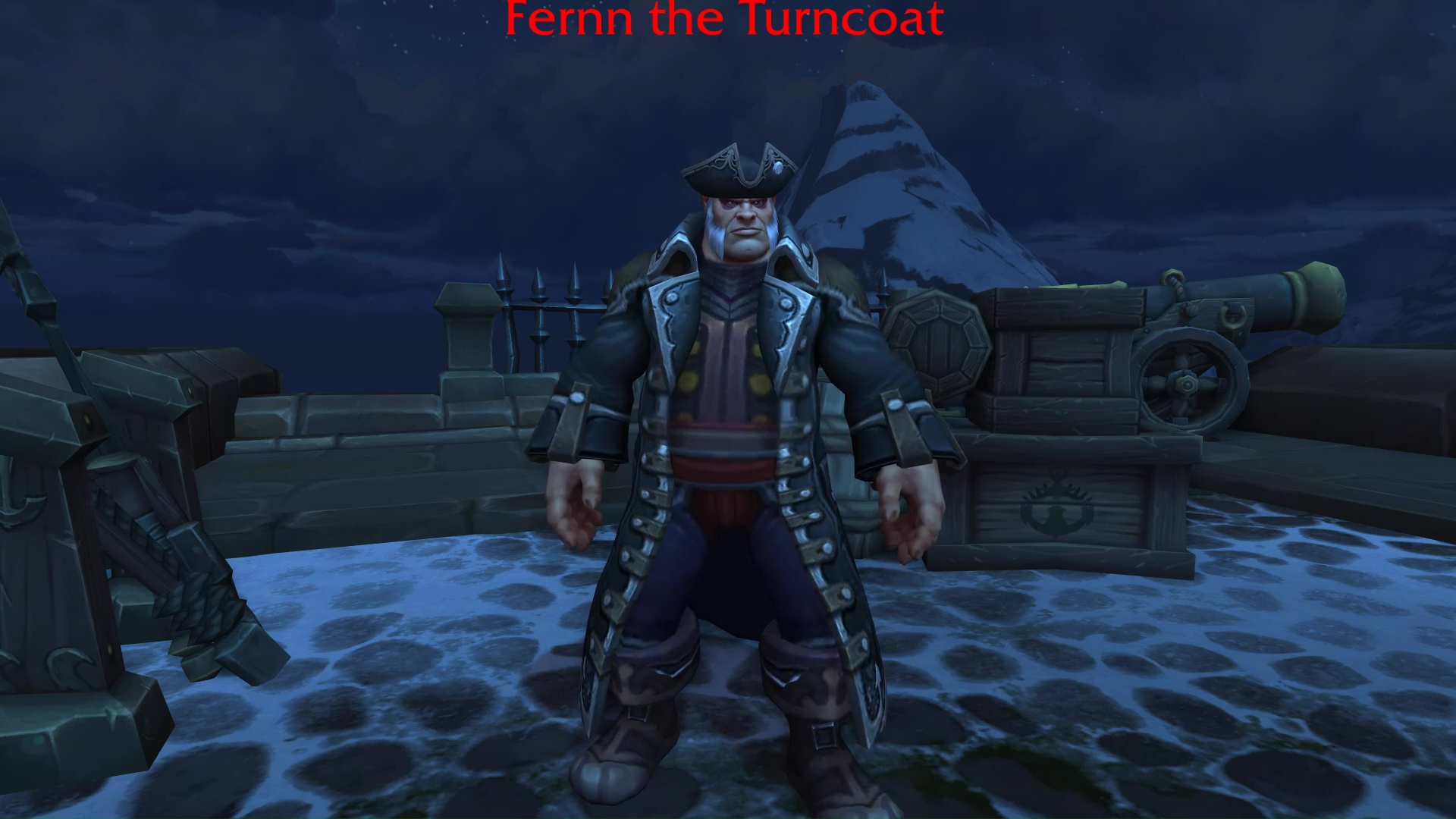 COMPLETION
Tallis Skyheart: Good work. That should be enough help to get my men back in that fort and manning it again.
Targeting a Turncoat