Head Chemist Walters: I don't have time for idle chit chat! If you haven't noticed, rocks are running around doing who knows what?! How about you help out and retrieve my chemistry kit. While you're out, smash some of those creatures and collect their dust. Prim will need both of those for the next step of the plan. Maybe we can figure out what has animated the Azerite.
QUEST OBJECTIVES
Collect 45 Azerite Dust and Walters' Chemistry Kit.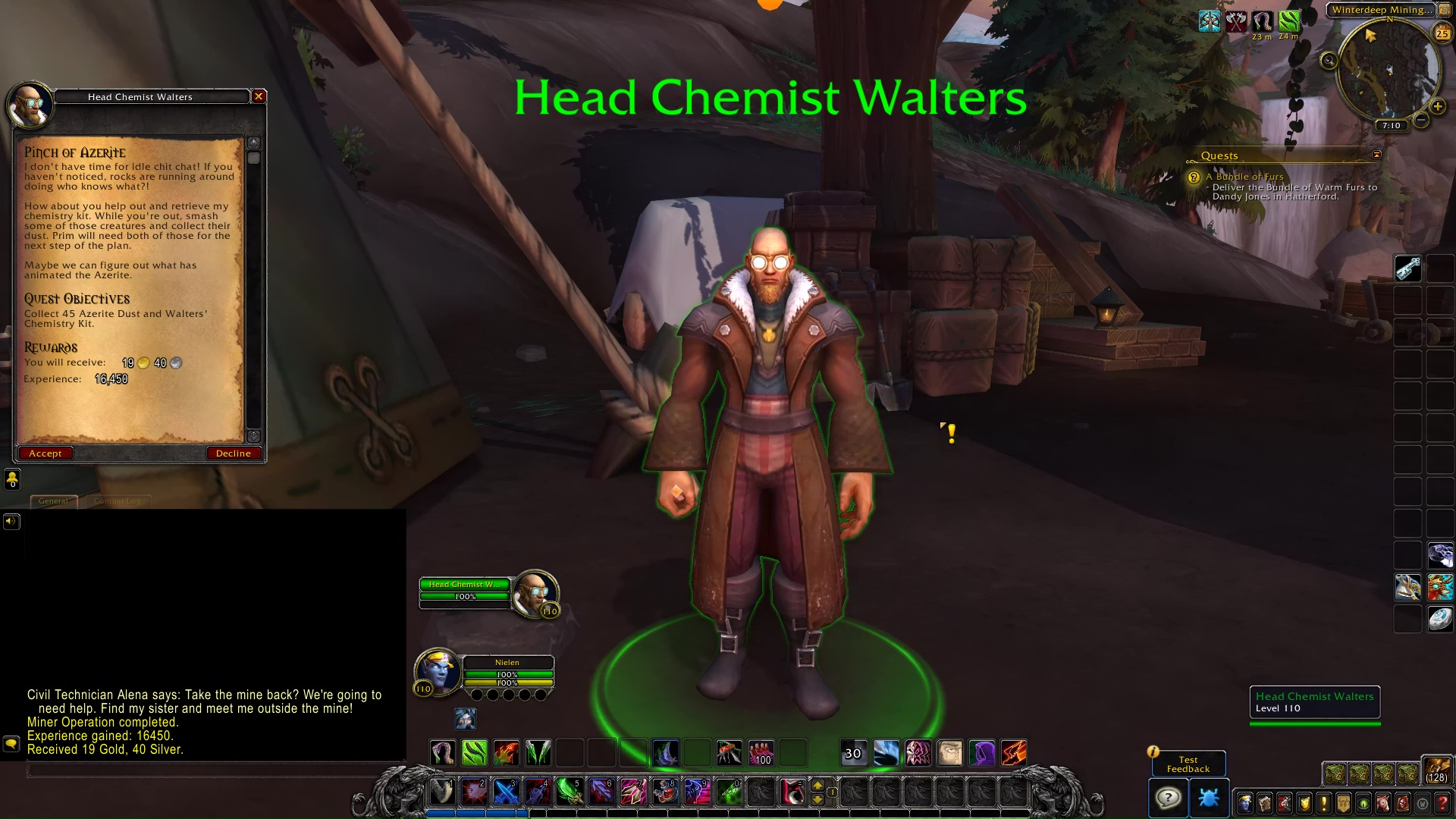 PROGRESS
TIP: Ride southwest. Kill the Animated Azerite (elementals). They drop 3-6 Azerite Dust per kill.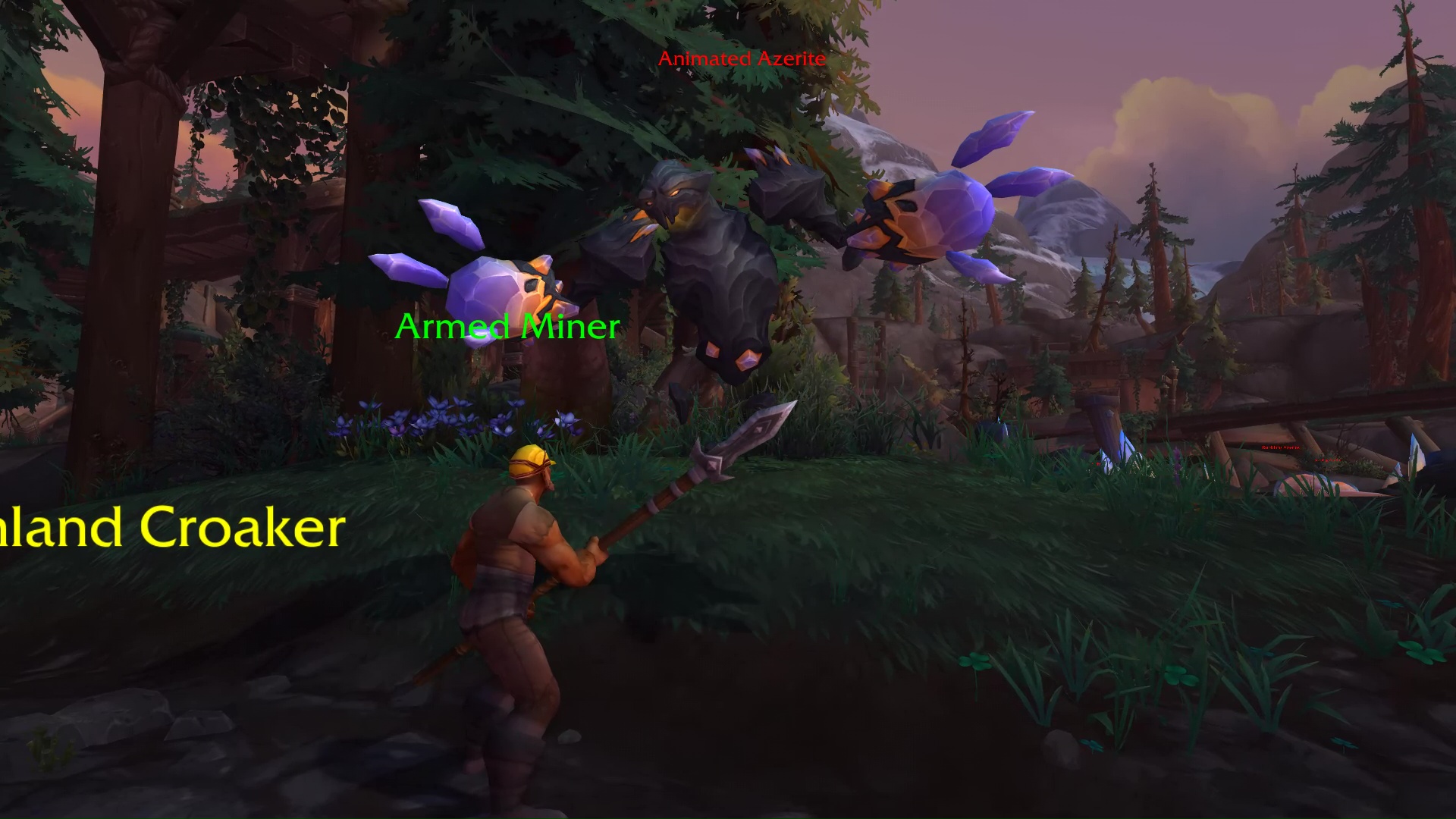 Once you are done collecting the 45 Azerite Dust, go through the small bridge to reach the house. The Walter's Chemistry Kit is found inside the house.
COMPLETION
Ordnance Handler Prim: Did you bring the dust?
Ordnance Handler Prim: Great job! We are going to put this to good use.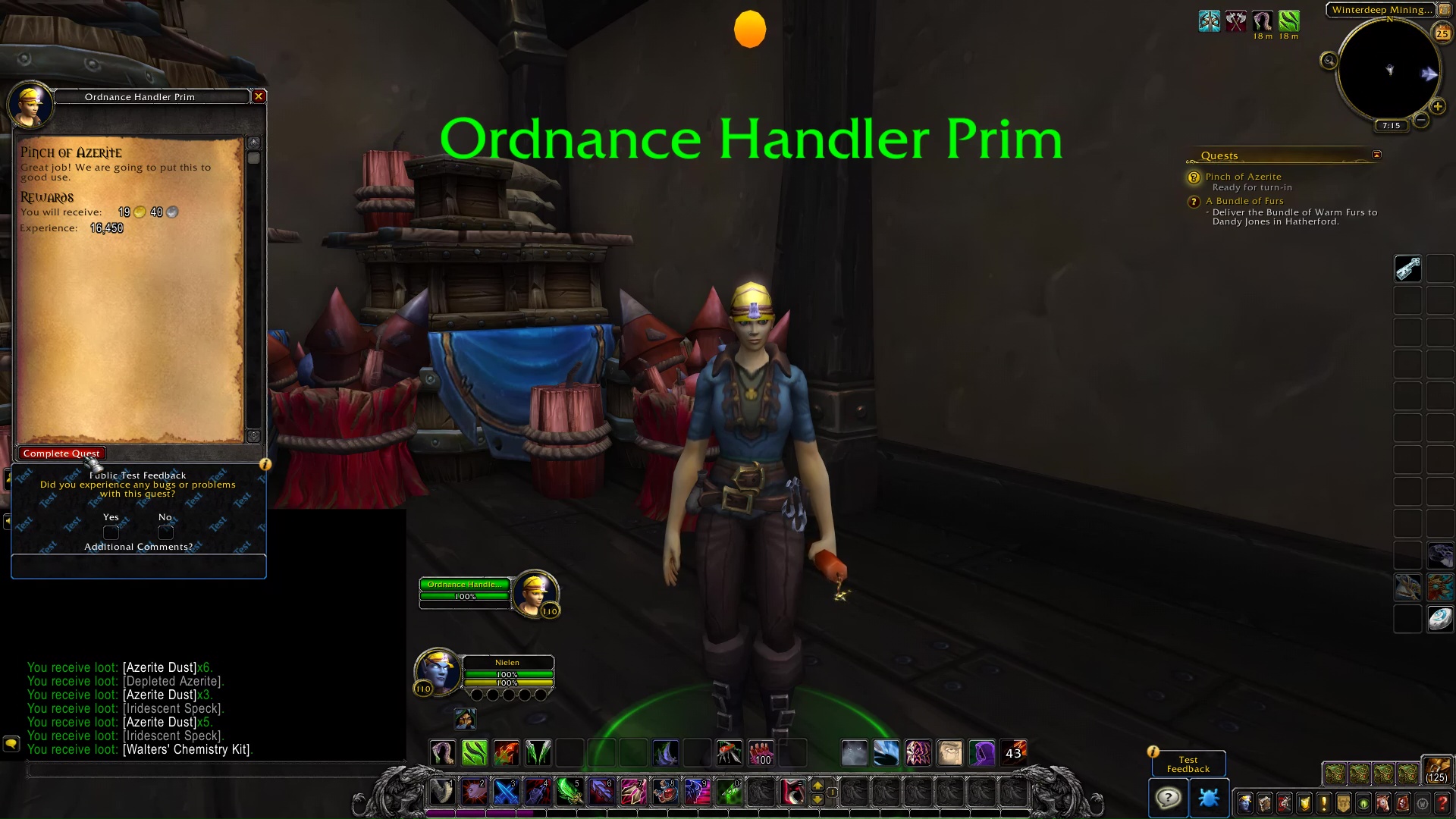 Pinch of Azerite