Lord Aldrius Norwington: You may know how to ride already, but you don't know how to ride like a Kul Tiran!
We'll let you borrow a horse for the festivities. Take one of our lesson masters, Cooper. He's trained many a beginner in his day!
Mount up, get in the ring, and show us what you've got! I'm sure you'll be a quick learner!
QUEST OBJECTIVES
Mount Cooper and practice your Kul Tiran riding skills.
Mount Cooper
Gnoll targets jabbed (6)
Paper Zeppelin shot down (2)
Fences jumped (8)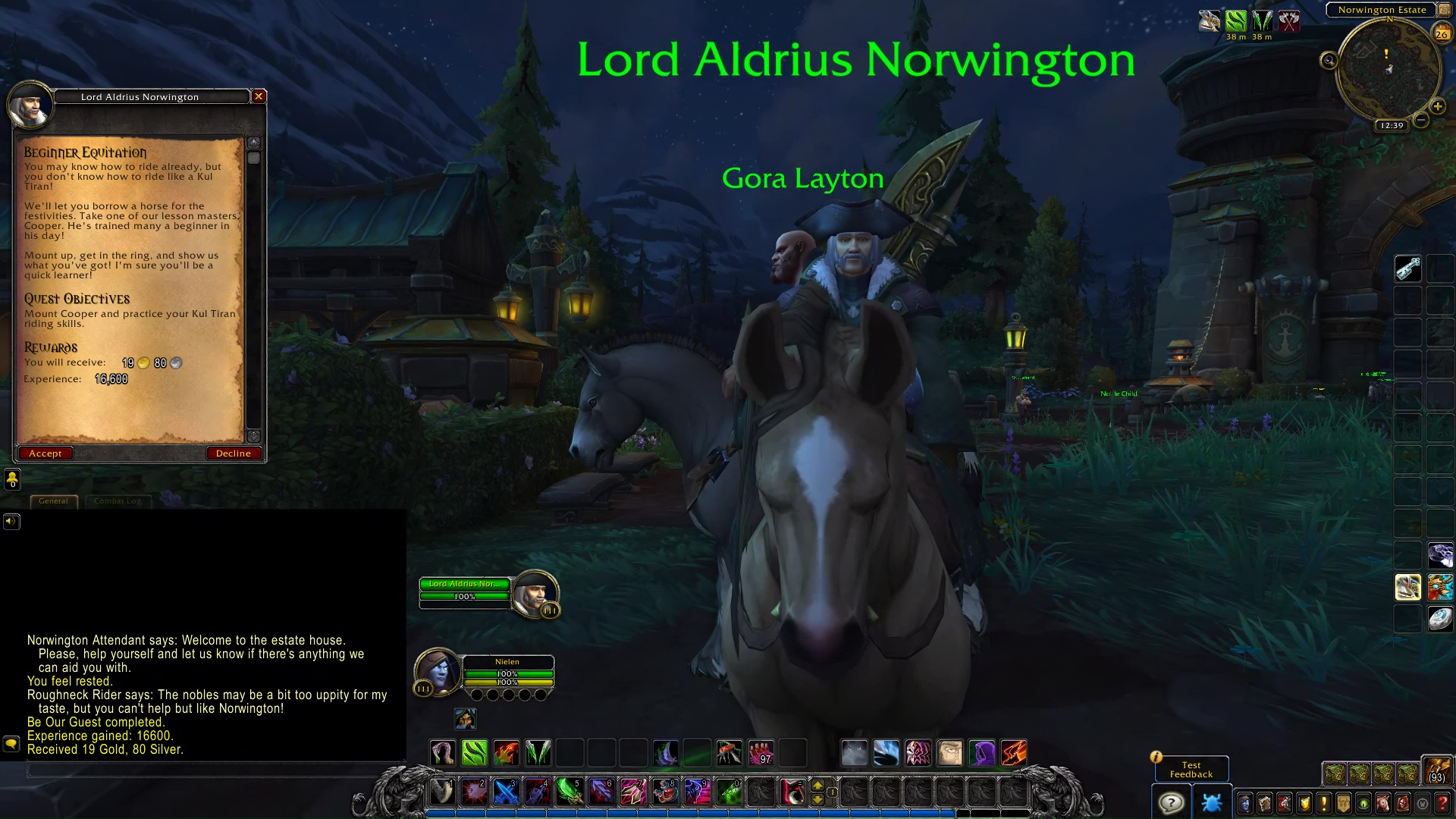 PROGRESS
TIP: Mount Cooper at the Stable.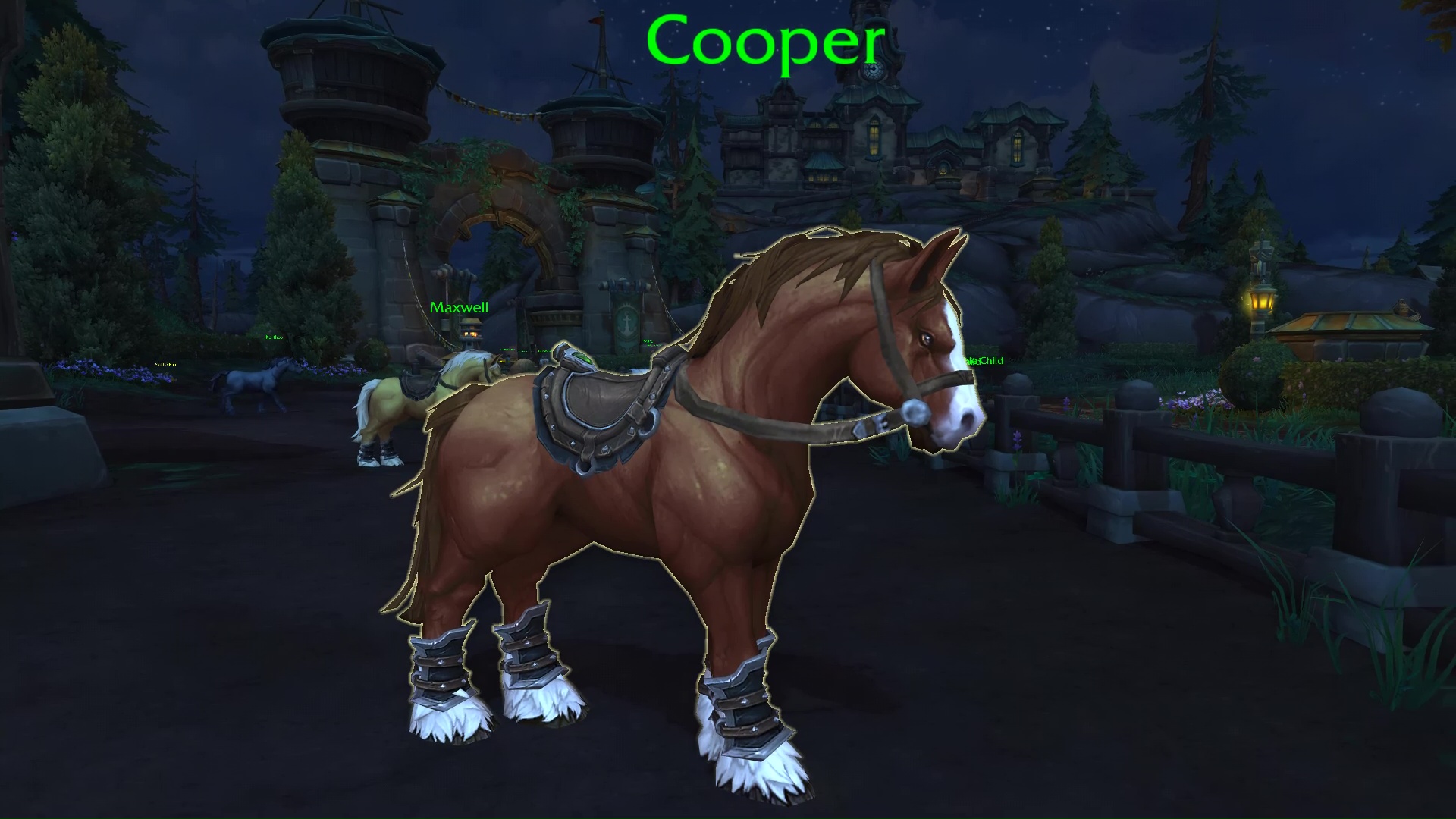 TIP: You gain three abilities: Rapid Dash, Harpoon Jab, and Bolas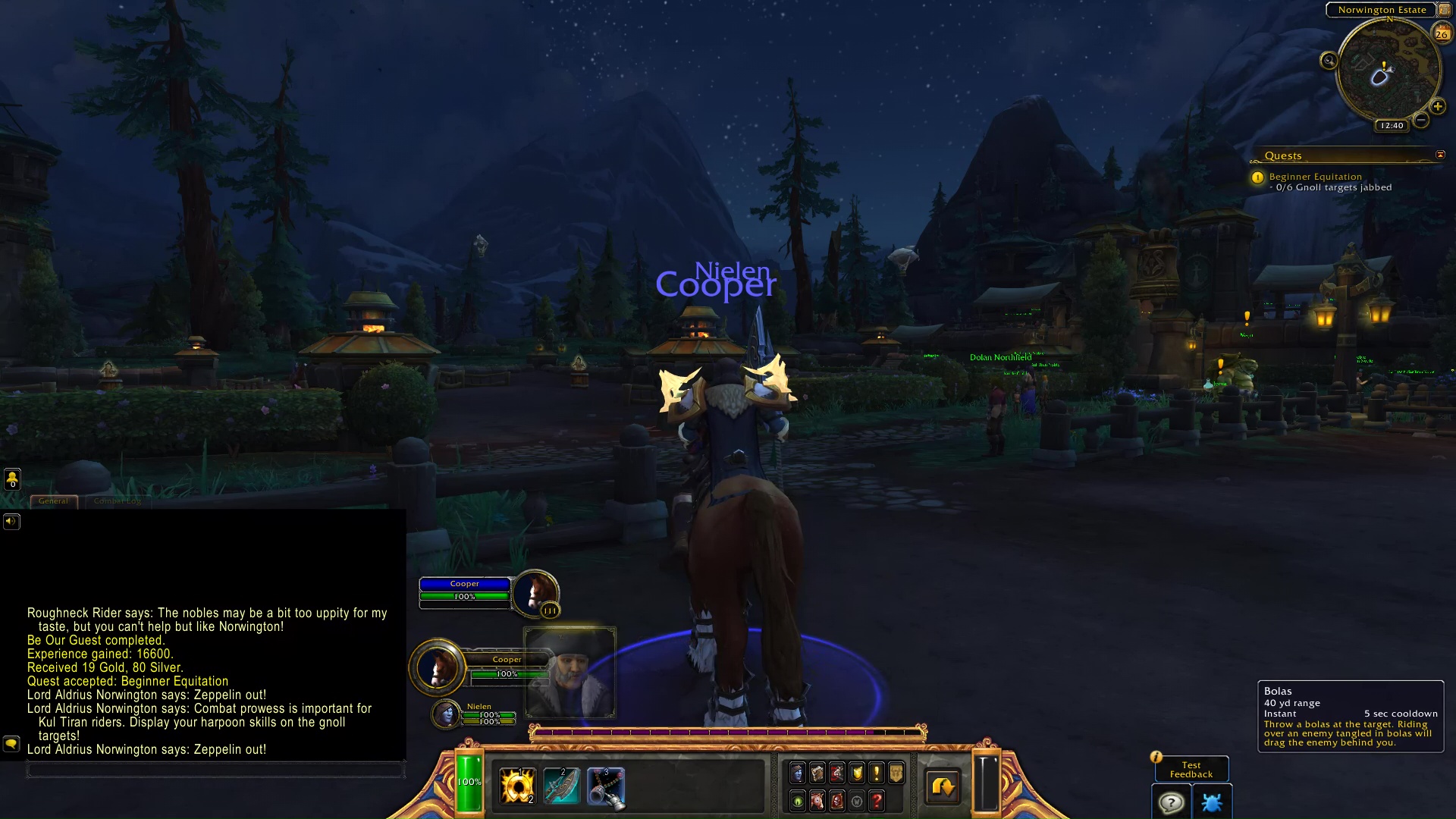 TIP: Press 2 when near a Gnoll target to destroy it with Harpoon Jab.
Lord Aldrius Norwington: Combat prowess is important for Kul Tiran riders. Display your harpoon skills on the gnoll targets!
Lord Aldrius Norwington: The Roughnecks have already introduced you to their favorite tool, the bolas! Practice throwing on horseback by shooting down the flying zeppelins. They are a bit rare, but score a lot of points!
TIP: When Aldrius says "Zeppelin Out!" look to the sky for the zeppelin. Click the zeppelin. Then hit (3) in your keyboard to launch the Bolas.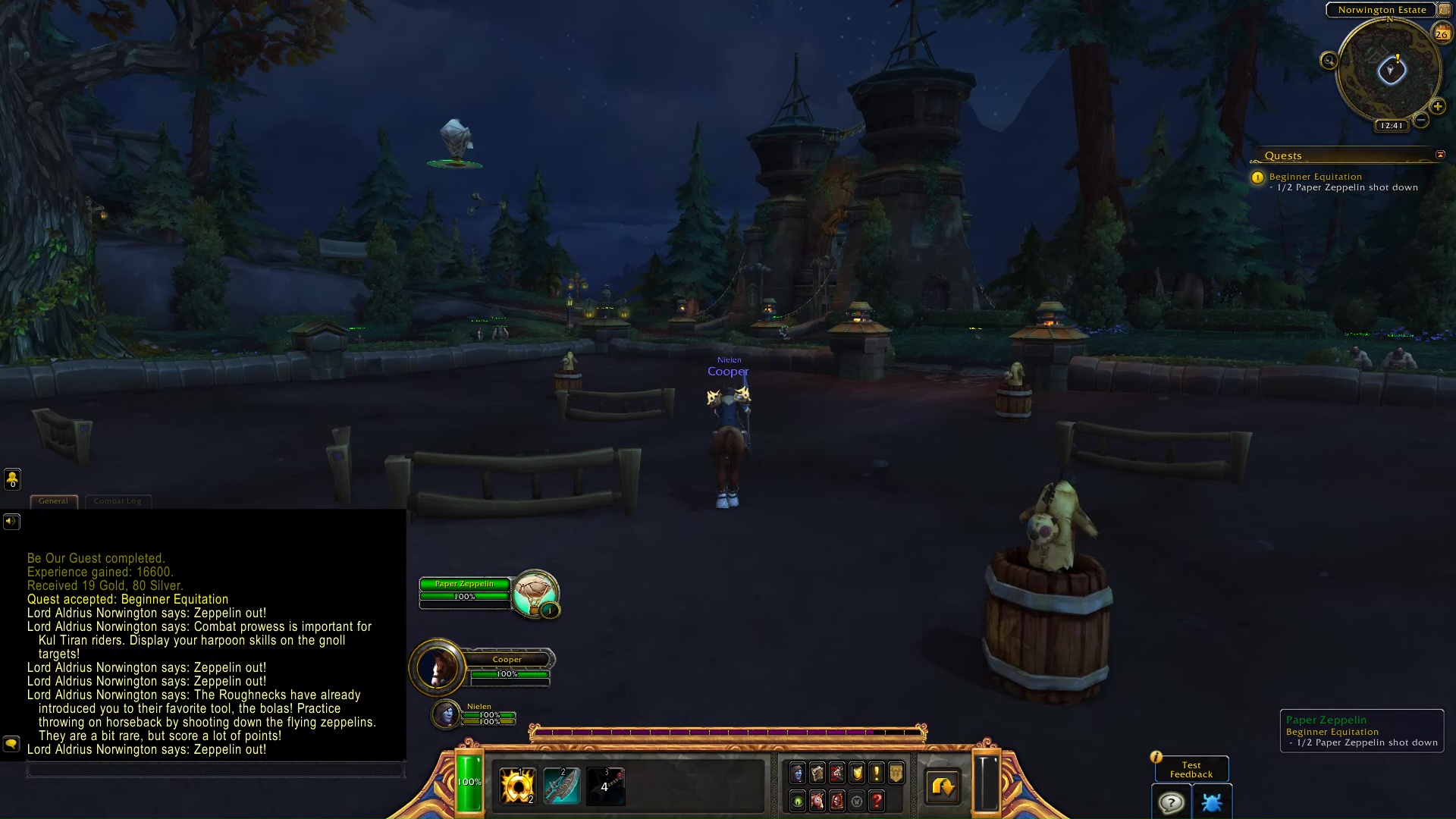 TIP: Jump 8 obstacles by pressing (1) to Rapid Dash, and (SPACE BAR) to jump.
Lord Aldrius Norwington: And of course my favorite part, the jumping! Show your mounted skill by jumping the fences. The more you jump, the more impressive the rest of your actions will be!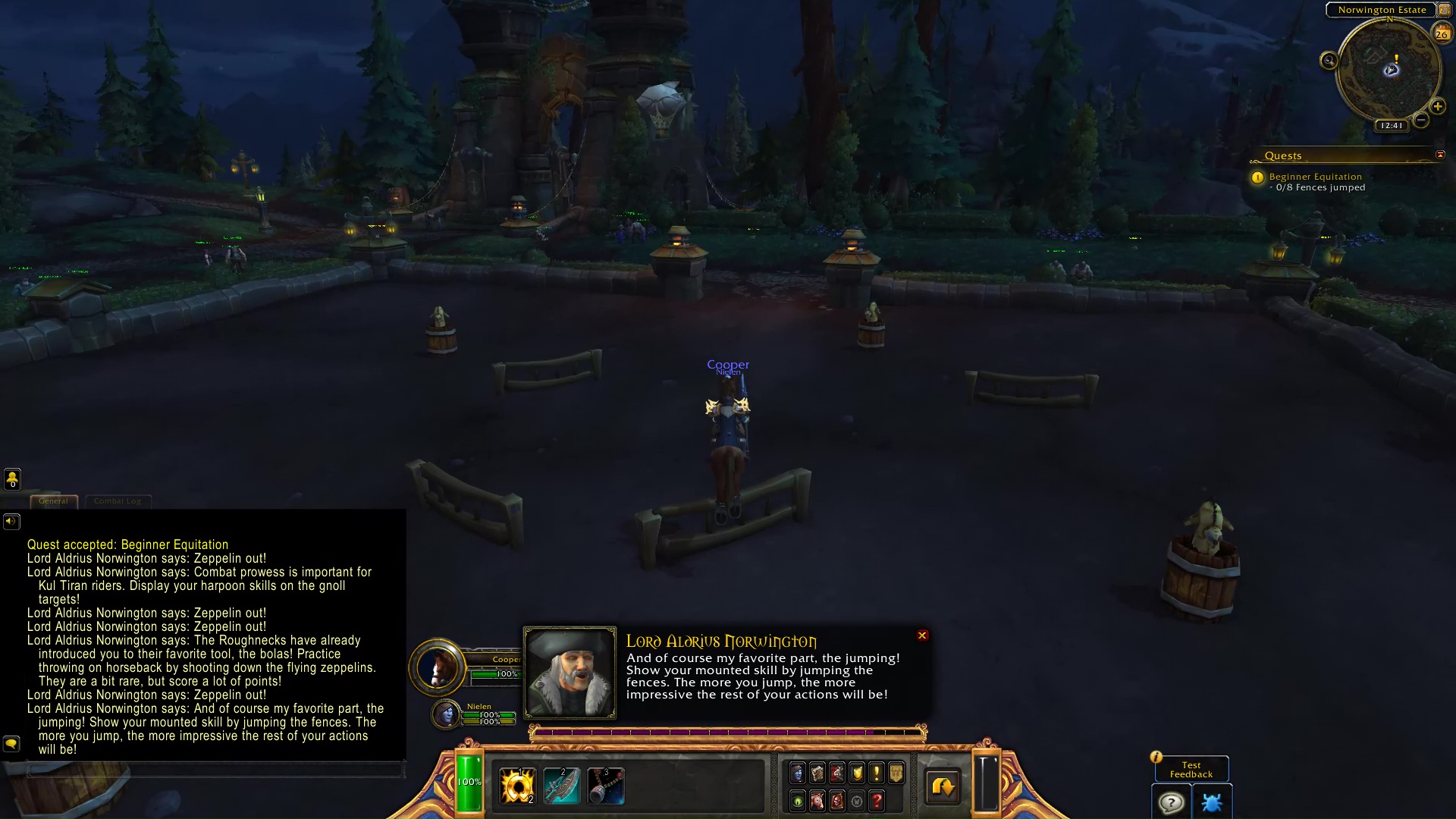 COMPLETION
Lord Aldrius Norwington: Well done, (Name)! I think you're ready to take it to the next level!
Lord Aldrius Norwington: You and Cooper make a wonderful team! Feel free to ride him around the estate as much as you'd like.
Beginner Equitation