Majo: The connection between horse and rider is fascinating to me, and I will never truly understand until I experience it.
But, well, you know… armor! How could I possibly even think to mount one of these beauties without some proper protection?
I saw some waterfalls nearby. There must be shells near the banks of its pools! Would you entertain an old Tortollan by collecting some for his safety?
QUEST OBJECTIVES
Collect 8 Durable Seashells in Rockskip Falls.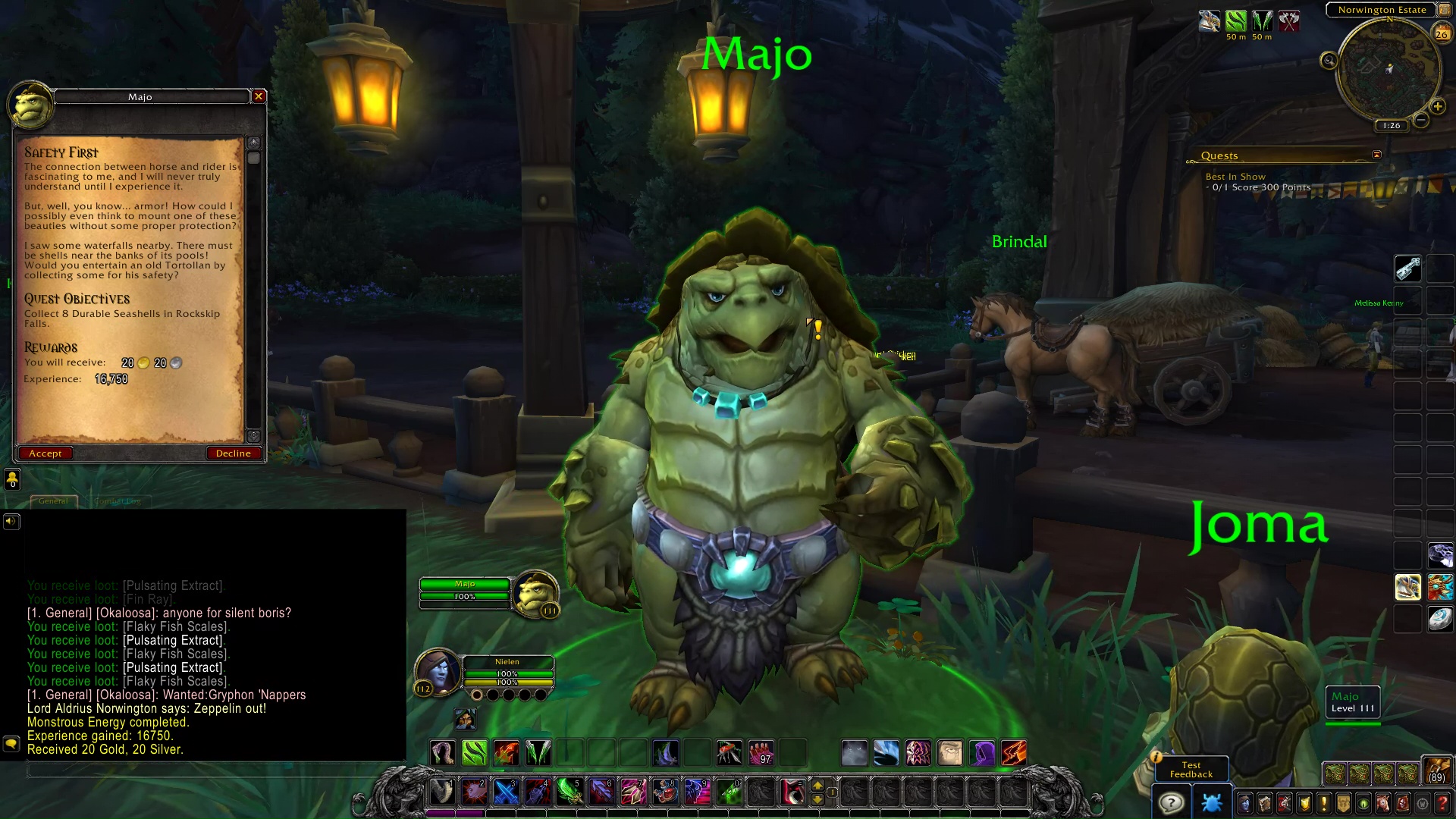 PROGRESS
TIP: The objective is to click and loot Durable Seashell – found to the north along the shoreline on both sides of the Rockskip Falls river.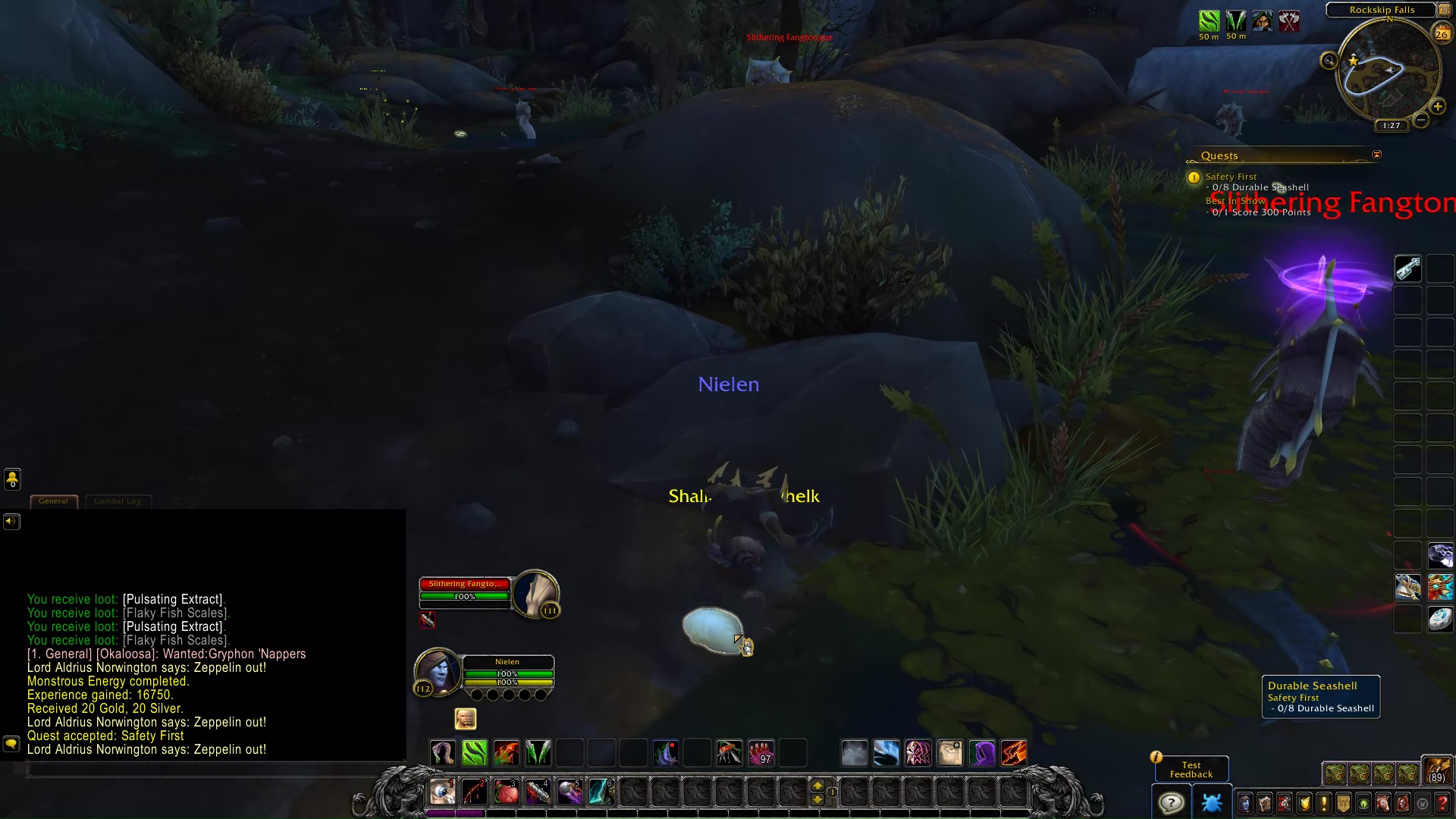 COMPLETION
Majo: Protection, yes. Can't put yourself in a dangerous situation without the proper protection!
Majo: Ah yes, these shells will help keep me well safeguarded!
Safety First